Transport for London says the Victoria Line is suffering severe delays due to a person on the track.
Victoria line tube stopped for 5 mins. Told to evacuate due to emergency. At Victoria station http://t.co/CUHhv9RcAZ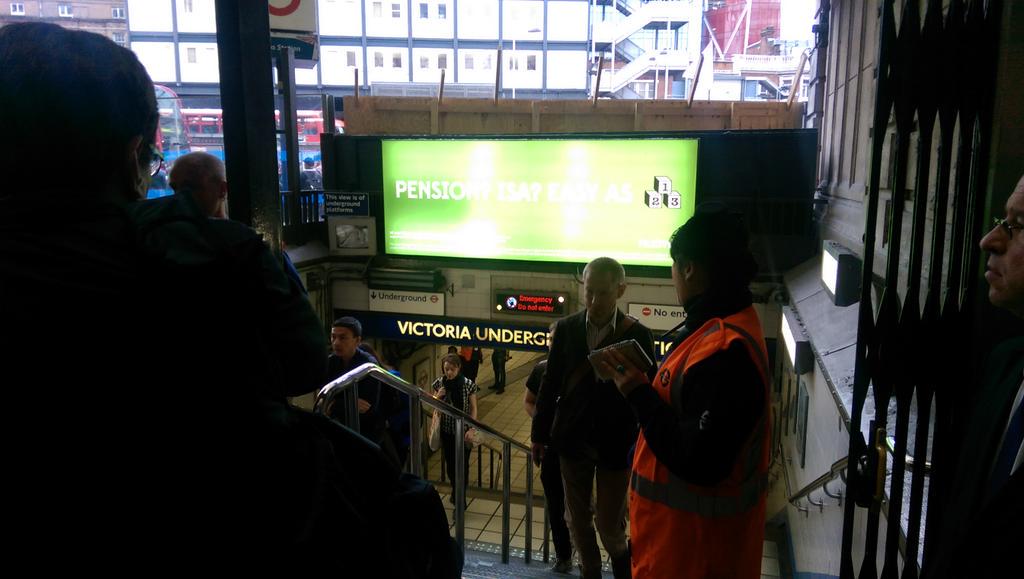 No service between Brixton and Warren Street due to a person on the track. SEVERE DELAYS on the rest of the line.

Tickets will be accepted on buses, Southern, Southeastern, London Overground and Great Northern.
– TfL
Mick Davey says drivers aren't after more money. But they want a life. And they want Londoners to listen. And TfL.
Read the full story ›
Advertisement
London Underground bosses have contacted the conciliation service to help arrange fresh talks over the Tube pay dispute, which closed down the network today, causing travel misery for millions.
ACAS was asked to help get the two sides back around the negotiating table to avoid a repeat of the 24-hour strike.
TfL says the bus network is performing well, but traffic is heavy, and the rush hour was starting early for the second day in a row.
We thank Londoners for their patience today as we work hard to help them make their journeys. It's been very busy, particularly on the bus and road networks, although many people are travelling outside peak hours and walking and cycling. Our staff are working hard to help by providing maps, travel advice and other information. We are, as we always have been, ready to talk at any time to sort out this dispute.
– Steve Griffiths, London Underground
The introduction of the 'night tube' in September is at the centre of a bitter dispute between London Underground and the unions.
Read the full story ›
London's rush hour was even busier than usual. Shortly before 9am, there were arouns 1445 separate congestion hotspots, according to TOMTOM.
For many Londoners the best way to get around today will be by bus. Last night the rush hour began early. The crew in the Met Police helicopter counted 64 buses lining London's streets.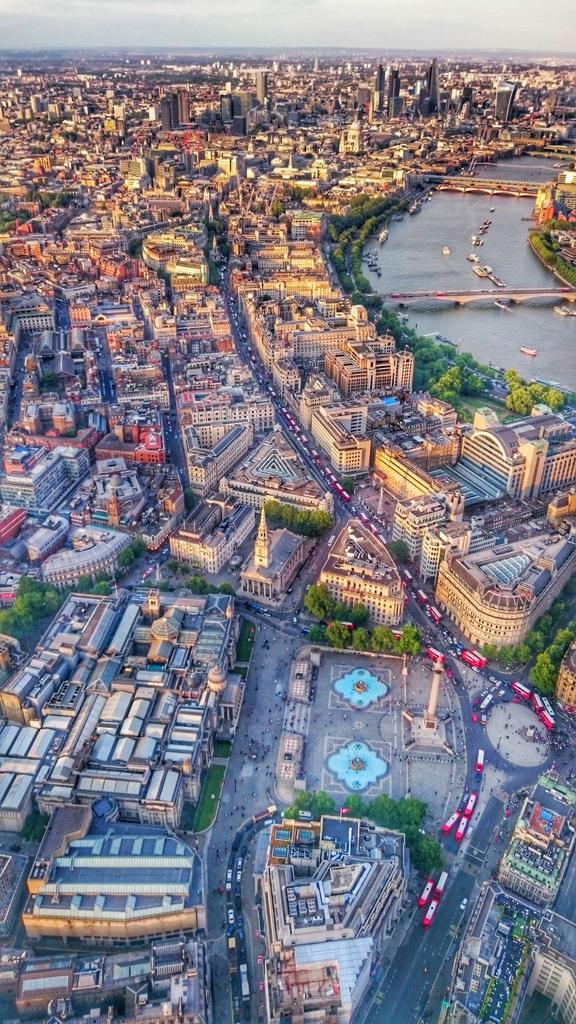 Advertisement
Commuters packed on to buses or walked to work in bright sunshine, with Tube services set to be disrupted until tomorrow morning.
Read the full story ›
The rush hour started early in London as commuters left work to beat a Tube strike which will cripple services until Friday morning.
Read the full story ›
The Underground is expected to be at a standstill from 6pm today because of a mass walkout by members of four unions.
Read the full story ›
The threat came in an open letter from LU managing director Mike Brown just hours before the start of today's walkout.
Read the full story ›
Load more updates