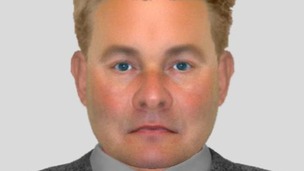 There were other passengers in the carriage at the time. Police want to trace the man seen in this e-fit.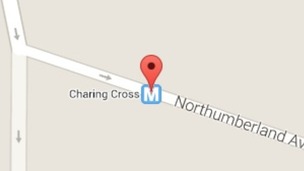 Parts of the Tube have turned into an American-style metro on one of the world's most popular digital maps.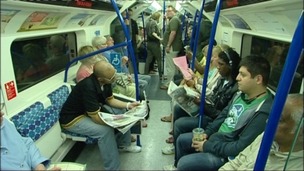 New figures show people are more likely to fall victim to theft on the Circle and Hammersmith & City lines than any other Underground line.
Live updates
by Simon Harris: Political Correspondent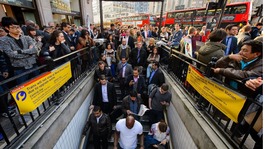 London Underground says it is committed to the closure of all 254 ticket offices but the number of jobs is up for discussion.
Read the full story
by Simon Harris: Political Correspondent
Speaking on LBC Radio, Transport for London Commissioner Sir Peter Hendy claimed former RMT leader Bob Crow would not have gone ahead with last week's strike.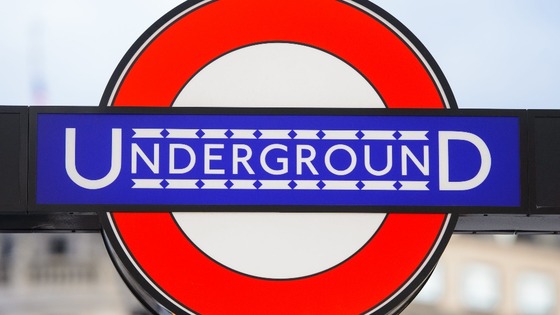 Sir Peter Hendy added: "He would have worked out shrewdly what was in his members' best interest... Poor old Bob I would regard Bob as He was an extraordinary man. I'm devastated that anybody at 52 should die.
Advertisement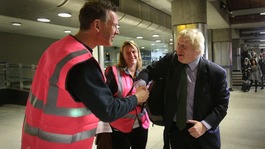 Mayor of London Boris Johnson believes the aborted strike on London Underground was broken by commuter power.
Read the full story
Three-day Tube strike suspended after last-ditch talks
Londoners expecting to face the chaos of a Tube strike this morning can breathe a sigh of relief.
A last-ditch effort to avert the planned three-day strike was successful, with the announcement being made just hours before the industrial action was scheduled to begin.
London Underground bosses said yesteraday they are pleased with the result of the talks, but say more work is needed to resolve the disputes over the future of the Tube.
Three-day Tube strike suspended after last-ditch talks
National
London Underground and the Rail, Maritime and Transport union have welcomed the decision to suspend a three-day tube strike, which was due to start tonight at 9pm.
I am pleased that Londoners will not have to endure further strike action this week. The only way to resolve this dispute is for the RMT leadership to work with us to shape the future of the Tube in a changing world. It is good that they have committed to doing so alongside the three other unions involved.
– Phil Hufton, chief operating officer of London Underground
We have been able to secure real movement and significant progress on the issues at the heart of this dispute in talks with the Tube management over the bank holiday weekend.
– Mick Cash, acting RMT general secretary
Three-day Tube strike suspended after last-ditch talks
The planned three-day strike by London Underground workers has been suspended, the RMT Union has said.
Advertisement
Three-day Tube strike suspended after last-ditch talks
National
The London Underground and Rail, Maritime and Transport are holding last-ditch talks just hours before a three day strike, that could affect millions of people across London and surrounding areas.
Conciliation service Acas said the talks between the RMT and London Underground started at 10am.
RMT union members are set to walk out of their jobs for three days at 9pm this evening, in a long-running dispute with the London Underground over ticket office closures.
A two-day strike last week caused huge disruption, with roads clogged as people switched to other forms of transport.
More: RMT: Cuts to 'safety-critical' Tube jobs led us to strike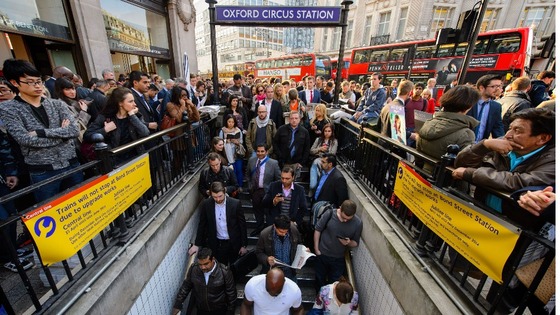 London Underground workers are to begin three days of strike action in the long-running row over ticket office closures.
Members of the Rail, Maritime and Transport (RMT) union will walk out from 9pm.
The union claimed that long-running talks hosted by the conciliation service Acas, aimed at settling the dispute were "wrecked by a combination of management intransigence and the introduction of additional measures" the union said worsened the original plans.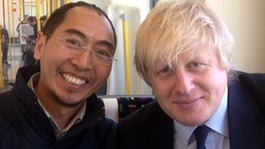 A selfie with Boris Johnson cost one commuter his laptop and three years worth of work.
Read the full story
Passengers will gain access to WiFi at six more London Underground stations, Transport for London has revealed.
A partnership between Transport for London and Virgin Media has led to the installation of WiFi at more than 100 stations already in the capital.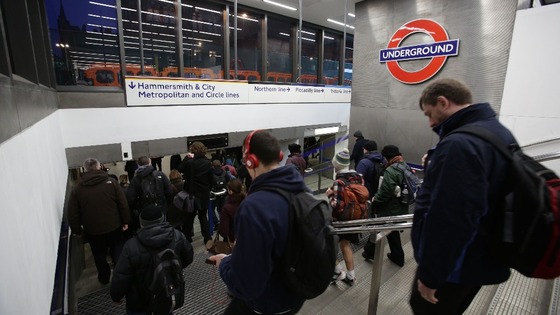 Commuters at Golders Green, Southgate, West Kensington, Parsons Green, Kilburn and East Putney will be able to access their emails and social media even when on platforms and in the absence of mobile phone coverage.
Virgin Media said more than 800,000 devices have connected to the networks so far as customers take advantage of a deal between the major UK mobile networks, including EE, O2 and Vodafone, meaning that users of those services can connect to the WiFi at no extra cost.
TfL announced earlier this week that commuters will be able to use smartphones to pay for Tube travel by the end of the year in the latest technological development in the capital.
Load more updates
Back to top