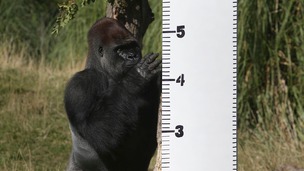 ZSL London Zoo has been undertaking its annual weighing day, taking the measurements of more than 19,000 animals.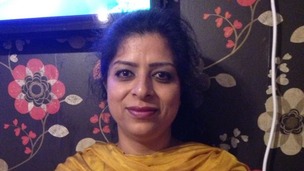 A man and the drug addict he hired to kill his wife have been convicted of her murder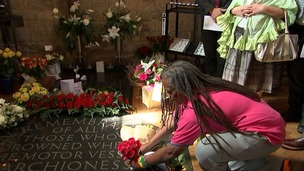 25 years after the Marchioness disaster on the Thames, a memorial ceremony was held at Southwark Cathedral today to remember the 51 victims.
Live updates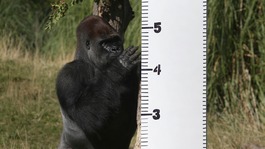 ZSL London Zoo has been undertaking its annual weighing day, taking the measurements of more than 19,000 animals.
Read the full story
Advertisement
Iain Moody resigns from Crystal Palace
National
The chairman of the Cardiff City Supporters' Trust has condemned alleged racist, homophobic and sexist comments made by former manager Malky Mackay.
Mackay is alleged to have exchanged a number of offensive text messages with Iain Moody during their time at the club. Moody has now resigned from his post as sporting director of Crystal Palace in the wake of the accusations.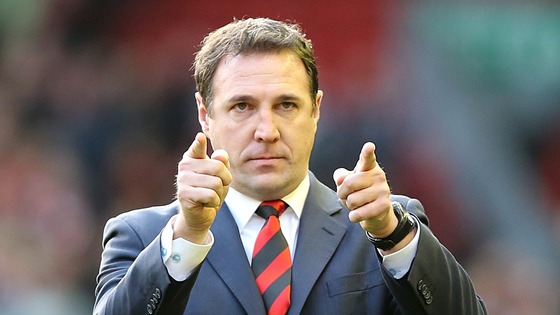 In a statement today, Supporters' Trust chairman Tim Hartley said:
The Trust condemns without reservation any racist, homophobic and sexist comments whenever and wherever they are made.

We have spoken out against issues like homophobic chanting at football matches and in 2013 issued a statement on the subject. We are also organising a Trust five-a-side football tournament in October involving ethnic minority and faith groups to celebrate friendship through football.

We are not privilege to the details of the dossier concerning alleged comments made by our former manager Malky Mackay. The Football Association has been sent documents by the club and we await the outcome of any investigation.

It would be wrong of us to speculate further at this stage without any detailed information being made available.
– Tim Hartley, Cardiff City Supporters' Trust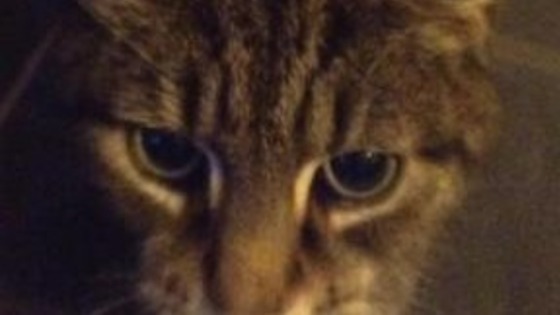 Police are appealing for witnesses after a cat was shot dead with a pellet gun. The body of 10-year-old Jess was found by her owner in her garden in Westfield Avenue in north Watford. It's thought it happened between 6.30pm on Saturday August 16th and lunchtime the following day.
"Understandably, the owners are extremely distraught at the loss of their beloved pet in such an inhumane way and I would urge anyone who has any information about what happened or who knows who is responsible to contact police straight away"
– PC Leo Sale, Hertfordshire Police
Teen arrests after man stabbed to death in Hackney
Police have named a 19-year-old man who was stabbed to death in Hackney on Monday. Charlie Burns, who was from Sharon Gardens, died in hospital after being attacked in Frampton Park Road. Two teenagers were arrested and are in police custody.
Most generous places for charity giving
The people of Reading, Brentwood, Woking and Watford have all appeared in a list of the UK's most generous towns after donating the most money to charity, according to a study by fundraising website JustGiving.
The data is based on the number of givers and the amount donated in relation to the size of each area's population.
The top 10 'most generous' towns are:
1. Bedford- 41,631 donations and £1,145,967 raised
2. Cambridge - 48,295 donations and £1,440,634 raised.
3. Reading - 58,235 donations and £1,711,566 raised.
4. Brentwood - 21,672 donations and £750,509 raised.
5. Woking - 27,646 donations and £921,165 raised.
6. Aberdeen - 58,307 donations and £1,872,610 raised.
7. Cheltenham - 33,381 donations and £976,995 raised.
8. High Wycombe - 31,658 donations and £1,004,113 raised.
9. Watford - 22,643 donations and £737,375 raised.
10. Bristol - 28,553 donations and £848,674 raised.
Advertisement
Michael Flatley is taking to the stage in London for the last time, starring in new show Lord of the Dance: Dangerous Games. He'll be joined by Nadine Coyle from Girls Aloud, who sings the title track in the show.
A 19-year-old from Camberwell has appeared in court after allegedly saying he wanted to go and fight with Islamic State forces in Syria. Brustchom Ziamani was arrested near his home on the Samuel Lewis Trust estate on Tuesday. The court heard that when police searched his computer they found incriminating material on three computer discs.
Car crashes into Barnet flats
A man's been arrested after hitting the front of a building in Barnet. The Ford Focus veered off the road and smashed through the front of the detached house in Capel Road, on a T-junction with Cranbrook Road.
The house in Capel Road this morning, thank goodness he went into hallway & nobody was hurt! http://t.co/mm4OwTk9uQ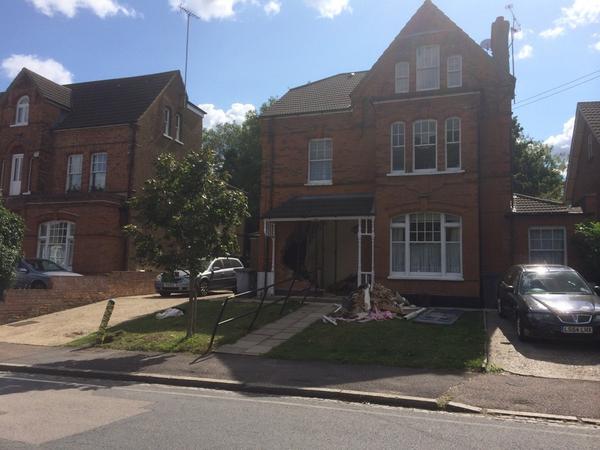 No-one was hurt in the crash, which happened late last night, though some residents were trapped in their flats until this morning.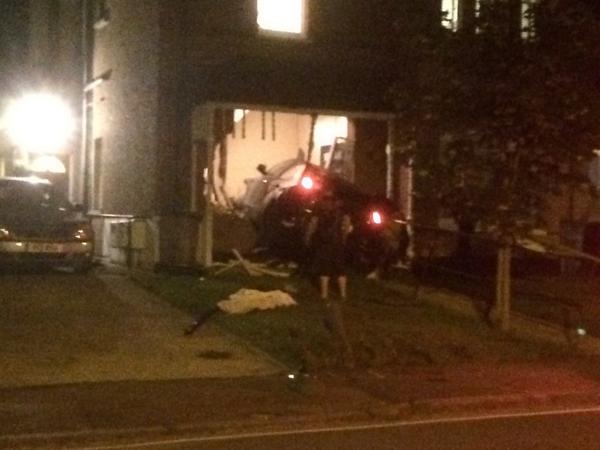 A 30-year-old man was arrested on suspicion of dangerous driving, drink driving, possession of cannabis, committing grievous bodily harm and assaulting a police officer.
Iain Moody resigns from Crystal Palace
National
The chairman of football's anti-racism body says he is "aware but not shocked" by allegations that Malky Mackay and Iain Moody sent offensive text messages during their time at Cardiff.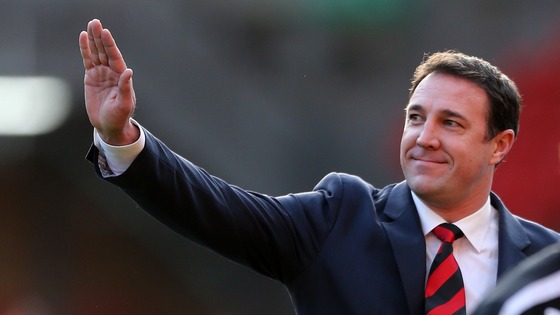 Lord Herman Ouseley said the FA should not hold back with any sanctions should the claims prove to be true.
These revelations are further confirmation of how football is tainted with racism, sexism, homophobia and anti-Semitism, and the culture which continues to exist throughout the game and in wider society as a whole. The reality is that these views are most dangerously held by those people in positions of power, and the football establishment knows and condones it.
– Lord Ouseley, Kick It Out chairman
Load more updates
Back to top