A spokesperson for Network Rail has confirmed delays at the station tonight were caused, in part, by a person being hit by a train. The spokesman said:
"There are currently three delays and alterations to southern services due to a person being struck by a train."
– Network Rail spokesperson
British Transport Police have been called in to manage the growing crowds of angry commuters.
Police were called to London Bridge station this evening after thousands of travellers were left stranded when services ground to a halt during rush hour. Passengers facing delays were told there were signalling problems south of the station.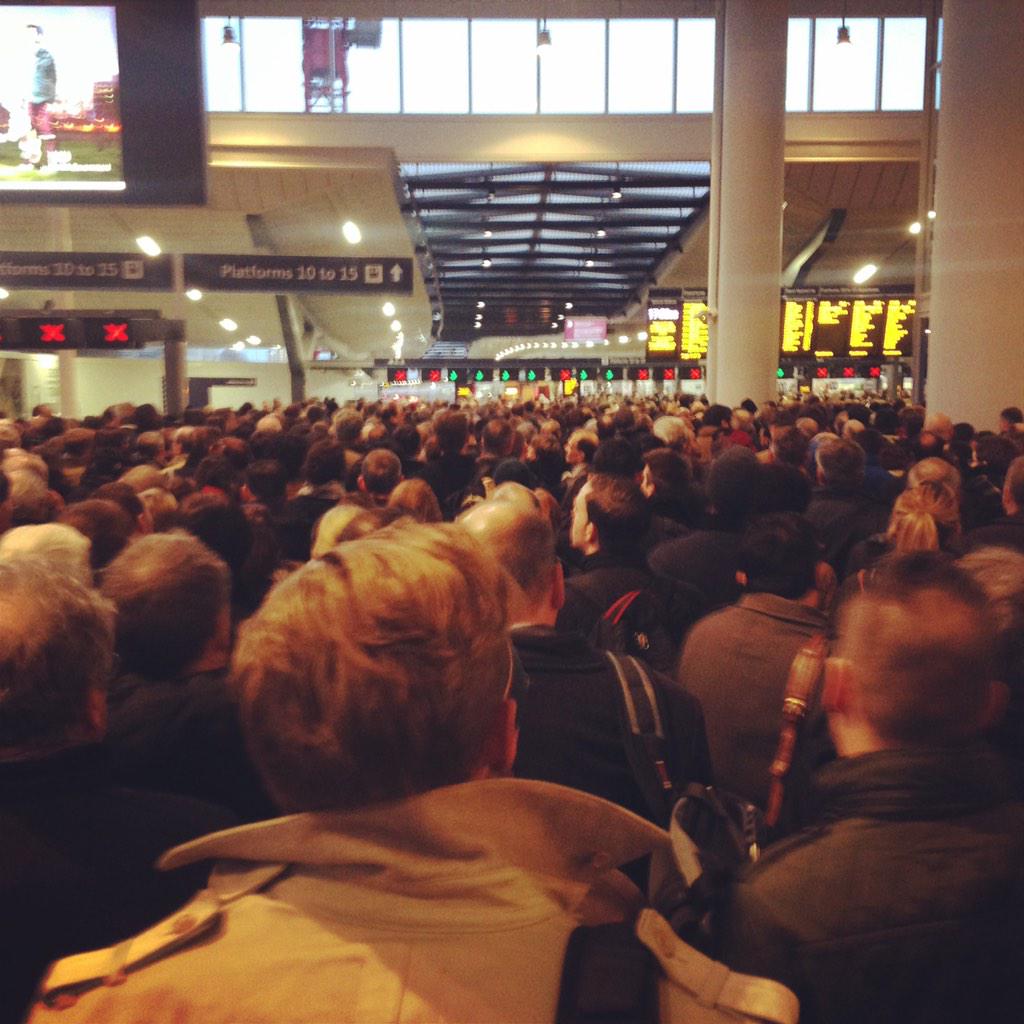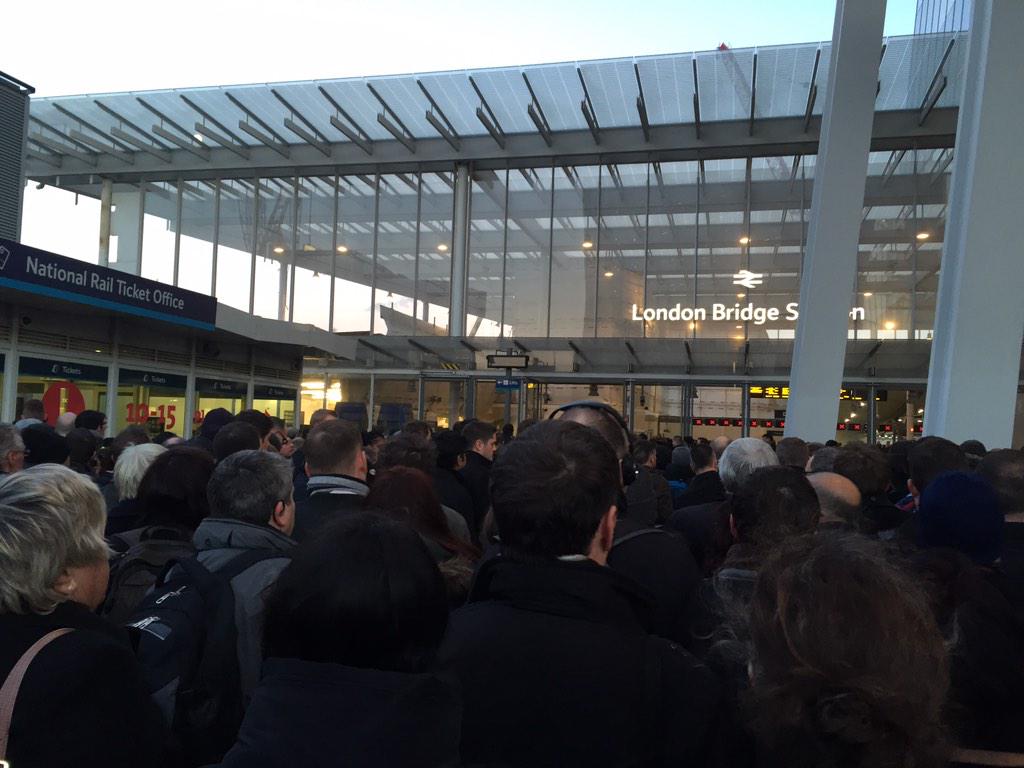 Advertisement
Abdul Quddus, 25, an imam at the Baitul Futuh mosque in Morden, visits colleges and universities to try combat messages of extremism.
Read the full story ›
It didn't last long and it's safe to say no one was expecting it. But at lunchtime today, during bright sunshine, a sudden flurry of what appeared to be snow hit central London.
Bizarre sunny snowstorm on Regent St! @libertylondon ?????????? #snow #london
If you saw it, or were caught in it, it probably felt a lot like snow. But it was actually 'graupel', or soft hail, as ITV Weather Presenter Lucy Verasamy tweeted.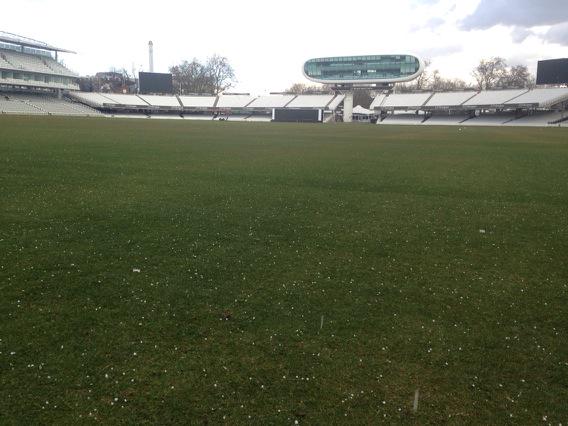 "I think he was the best midfield player, all-round player I'd ever seen or played alongside...", Venables told ITV News.
Read the full story ›
A house in Romford was destroyed today. Firefighters were called to Rodney Way in Romford, early this morning. The property was being refurbishment at the time.
The house was under refurbishment and had been completely stripped out. Fortunately, it was unoccupied at the time it collapsed and no-one was injured.

Had it collapsed when the builders working on the house were inside, they may not have been quite so lucky.
– Jason Frisby, London Fire Brigade
The building fractured the incoming gas supply main when it came down, so eight people from neighbouring properties were evacuated and a temporary 50 metre exclusion zone has been put in place.

As soon as the gas supply has been isolated, the exclusion zone will be lifted and residents will be able to return to their homes.
– Jason Frisby, London Fire Brigade
Advertisement
Tube and rail passengers planning to travel over Easter could be hit by major engineering projects.
Read the full story ›
Sorry, this content isn't available on your device.
A cyclist attempting to use the M1 motorway to get London didn't get very far. He was soon spotted by police after arriving at Luton, and quickly escorted off the road.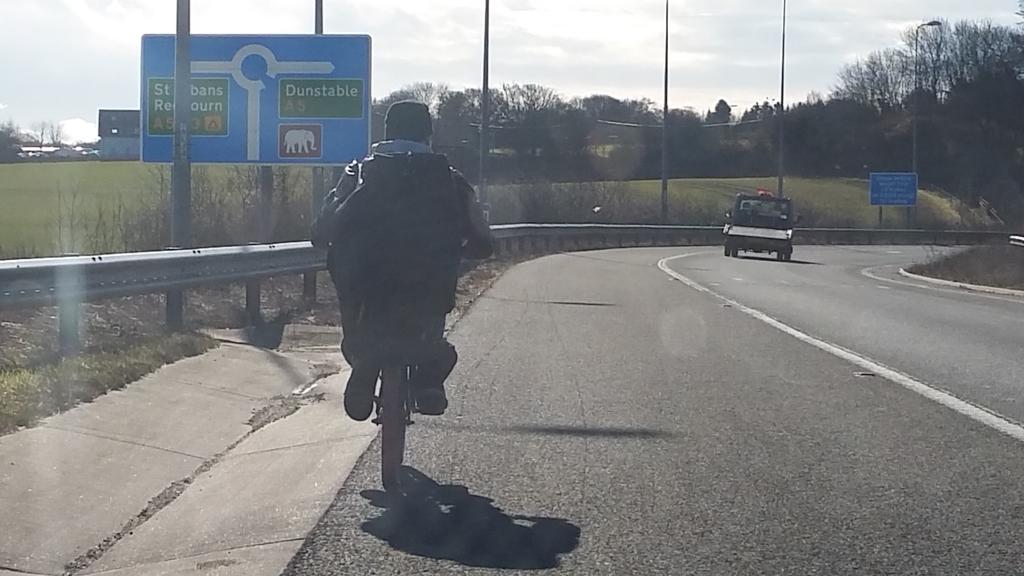 Lorna McIlwaine was treating a patient who had suffered an unprovoked attack when she felt a splash of fluid fall onto her.
Read the full story ›
Load more updates