A swan trying to find its way to the nearest watering hole, found itself dicing with death . The bird had some near misses with cars as it crossed several lanes of traffic on the M25 earlier. Luckily the Highways Agency were around to give the bird a helping hand.
Advertisement
Severe delays on the M25 mean that toll charges on the northbound Dartford Crossing have been suspended.
The A282 Northbound - Dartford Crossing - West Bore Tunnel is closed due to a multi vehicle RTC. There are long delays as a result of this incident.

All traffic is being diverted via the East Bore tunnel.

Please note that Toll charges for the A282 Northbound have currently been suspended.
– Highways Agency
A driver in Surrey had a very lucky escape earlier this week after their car was virtually sliced in half in a crash on the M25.
caught in the M25 traffic? Luckily only minor injury. 2× Good Samaritans stopped and gave F AID & shelter, thank you. http://t.co/yuwtAjUEtK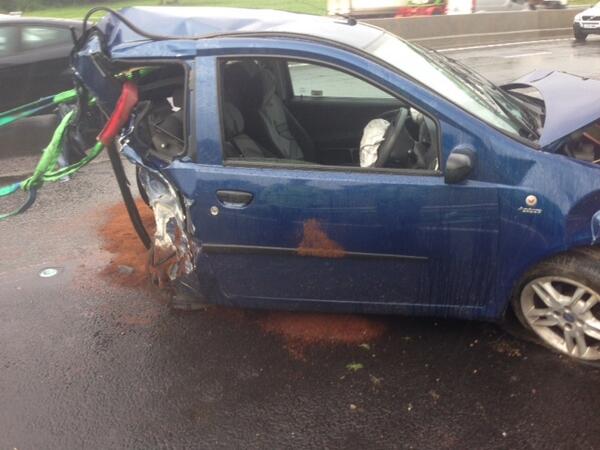 The crash happened near Egham on Monday night when the Volkswagen Golf collided with a BMW. The driver was treated for only minor injuries. In a statement, Surrey Police said:
"We would like to thank the members of the public who stopped and gave first aid prior to the arrival of emergency services."
A cyclist has been arrested after being found riding on the M25. The 44-year-old, from Ghana, was stopped in Surrey this morning and found to have overstayed his immigration visitor's visa.
He cycled along the hard shoulder of the M25 from junction 11 to junction 13 before he was stopped by officers from Surrey Police's roads unit.
A pedal cyclist has been arrested after cycling along the M25 Motorway and found to have overstayed his immigration visitors permit
To which one Surrey resident replied:
@surreyroadcops Oh Dear, not his day. Should have used his extra time in the UK to read the Highway Code!
Advertisement
In the aftermath of the crash four whiplash claims were filed leaving the haulier with a potential claim of up to £75,000.
Read the full story ›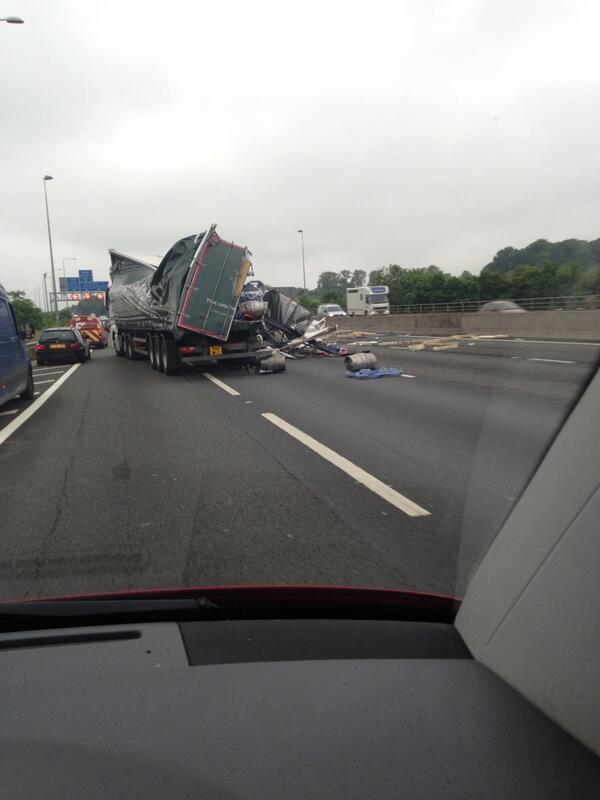 Part of the M25 motorway has been closed after a car fire sent smoke billowing across the anticlockwise carriageway at junction 9 near Leatherhead.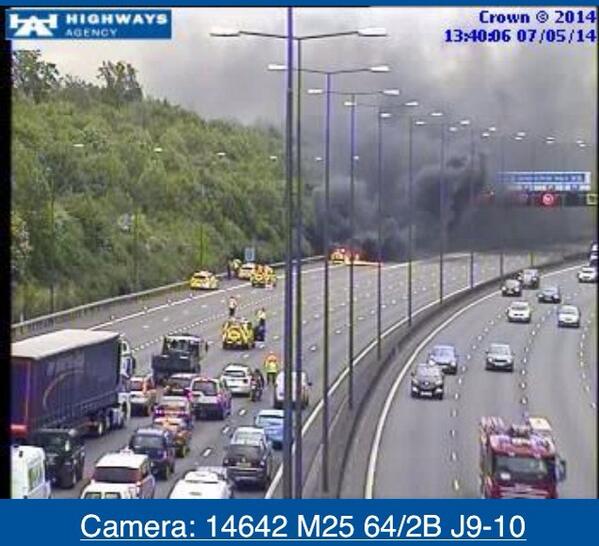 Load more updates