Police target rough sleepers and beggars in London
Officers are clearing areas in the City of Westminster, Camden, Croydon, Islington, Lambeth and Southwark, in partnership with local authorities, the Home Office and other government agencies.
Under the banner of Operation Encompass, police say they are cracking down on illegal immigrants and begging in these hotspots. Officers have made several arrests, issued anti-social behaviour notices and are seeking ASBOs against the rough sleepers.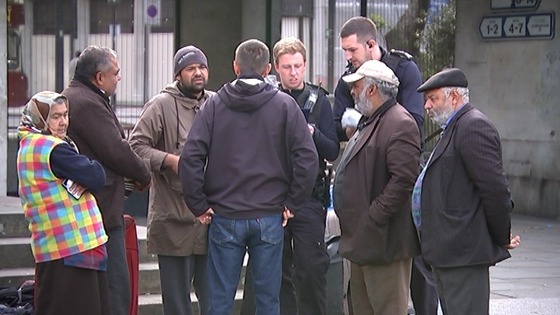 Scotland Yard officers questioned several people looking for homeless foreign travellers.
One person has been extradited to Romania for breaching immigration rules. Another person has volunteered to leave the UK for Romania.
Around 40 eastern Europeans were removed from Marble Arch. Officers were seen checking their identification and photographing the travellers.
The Met says today's operation is part of a long running campaign to target organised gangs who arrive in London from eastern Europe to beg for money before going back to their home country.
Operation Encompass has demonstrated the benefits of a multi-agency approach aimed to reduce the number of those sleeping rough and begging, which can lead to associated anti-social behaviour and crime.

Officers work with immigration partners to utilise legislation launched in January regarding removal from the UK, where the grounds exist. They also make referrals to outreach projects in order to help vulnerable individuals break the cycle they find themselves in when sleeping rough, while taking affirmative action against persistent offenders who break the law or cause intimidation to passing members of public.

Begging will not be tolerated in the City of Westminster or any other London borough. Wherever possible people begging will be arrested and ASBOs sought where appropriate.
– Metropolitan Police Service Commander Alison Newcomb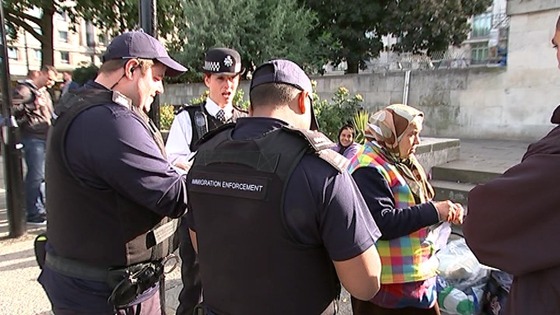 A total of 37 people were processed by the Met and The UK Border Agency.
35 people were issued with cease and desist notices.
One person will be removed from the UK by the Boarder Agency.
One person will voluntarily leave the UK for Romania.
The UK Border Agency already has the power to send home any EU nationals not exercising their EU Treaty rights.
Operations such as these demonstrate that abuse of free movement will not be tolerated, and we will take action to remove perpetrators from the UK. We work regularly with police, local authorities and other agencies to identify and deal with EU nationals who are not abiding by the rules.

New regulations introduced on 1 January mean that any EU national removed for not fulfilling the residence requirements can now be banned from re-entering the UK for 12 months, unless they can prove they have a valid reason to be here.

This is just one of the ways we have been working across Government to protect public services and our welfare system, and address the factors that drive European immigration to Britain.
– James Brokenshire MP, Immigration and Security Minister