Live updates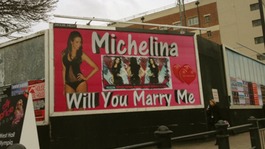 A bright pink billboard has been used as a marriage proposal in west London.
Read the full story
London 2012 Olympics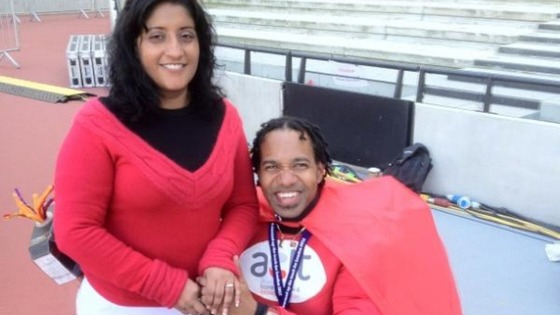 The first marriage proposal in London's Olympic Stadium took place today and, to the delight of the 20,000-strong crowd, she said "yes".
Charity mascot Wendell Raphael was shown onto a stage, and his face was beamed onto a big screen, after he had taken part in a parade around the ground.
Thanking his girlfriend for her support of his charity work, Mr Raphael, dressed as a super hero, said: "This is not an April Fool. Bindi Bhambra, will you marry me?"
She was shown in tears watching from her seat and, to applause from the crowds, nodded her head as the words "She said yes!" flashed onto the screens.
Mr Raphael, known as Raph, who lives in New Cross, said: "When it was confirmed I'd be taking part in the parade two weeks ago, I knew I wanted to propose in front of all these people here today." He met his fiancee, a 35-year-old teacher from Bristol, on a dating website six months ago.
Advertisement
Back to top