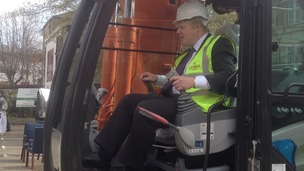 The mayor believes the economic recovery should force developers to rethink their commitment to social housing.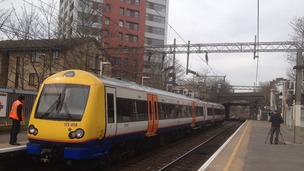 A new station will be built at Barking Riverside where a town with a population of 29,000 - the same size as Windsor - is planned.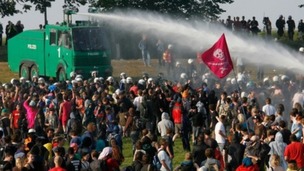 The Mayor has written to Home Secretary saying he supports the anti-riot measure. The move has infuriated members of the London Assembly.
Live updates
Police cuts to save £500 million
65 front counters face closure after police say fewer people are coming to stations in person. These are the least used facilities in London say the Met.
London's traditional "blue lamp" police stations to be cut by almost a half from 136 to 71. @itvlondon
Police cuts to save £500 million
Post Offices are to trial a scheme to provide police services, as 65 police front desks face closure. The Met plan to sell 200 buildings, including New Scotland Yard, to save £500 million a year.
Deputy Mayor Stephen Greenhalgh said that the force is in early discussions to set up the pilot which will be introduced in 6 month's time. He said Post Office staff are ideal because they are security cleared, used to taking cash and some post offices also have secure rooms.
What we propose to do at this stage, and we are in very early discussions with the Post Office, is to pilot something, to test something out, and to only expand that if it works.

But in theory Post Offices could provided a fixed point on the high street, with some branding with the Metropolitan Police Service, where you could potentially bring your lost property, if you need to produce identification, if there's a licence that you need to go to a police station for you could maybe do that in a Post Office. And even very simple crime reporting potentially could be done.
– Stephen Greenhalgh, Deputy Mayor
Advertisement
Police cuts to save £500 million
Met+mayors office reveal savage cuts to save £500?million from annual £3.6?billion budget over the next 3 yrs. @londontonight
Specialist teams like burglary squads in boroughs to be disbanded and 800 detectives moved to neighbourhood teams @londontonight
Pilot scheme to be set up with post offices to replace some closed front desks in police stations @londontonight
Mayor's Question Time
Mayor Boris Johnson has promised to look again at Crossrail construction safety after a worker was electrocuted.
During the Olympic construction, a collective agreement on health and safety was put in place between the construction firms and the unions. The mayor was asked whether a similar agreement should be introduced for Crossrail.
Mayor's Question Time
London mayor Boris Johnson came under fire from London Assembly Member Len Duvall today over the cost of his special advisors. Mr Johnson has been criticised for appointing a new part-time economic advisor on a salary of £127,000. But the mayor said he had cut costs at City Hall.
Deputy Mayor for Policing put Under Pressure
Stephen Greenhalgh faced London Assembly members today, as they challenged his appointment as new Deputy Mayor for Policing and Crime.
Advertisement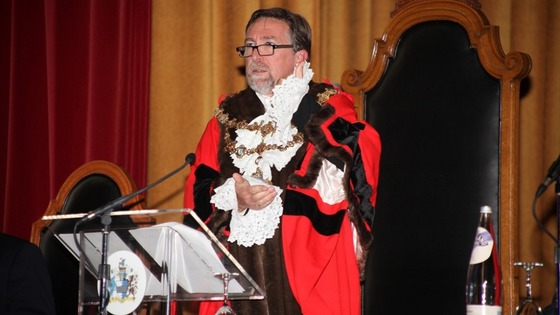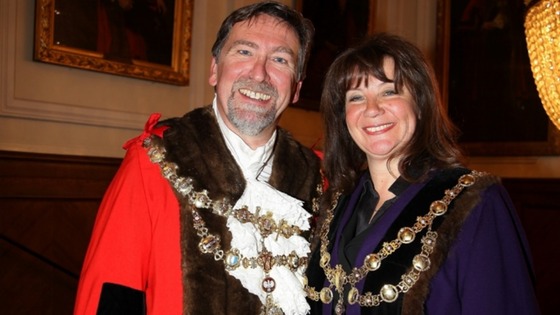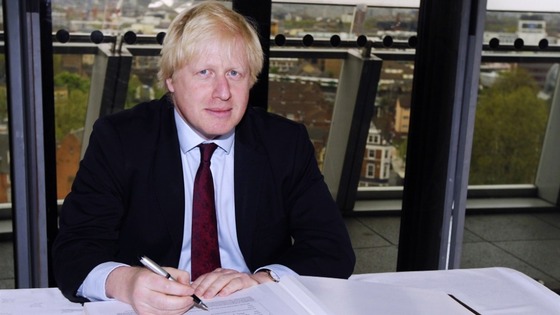 Boris Johnson has created six deputy mayors with at least one more in the pipeline as he continues a reshuffle of key City Hall advisers.
London Assembly member James Cleverly is appointed chairman of London's fire authority, replacing controversial fellow Tory Brian Coleman who lost his seat.
Victoria Borwick, another Conservative on the Assembly, becomes the mayor's "statutory" deputy, in place of Richard Barnes, who was also an election night casualty for the Tories.
Isabel Dedring, the Deputy Mayor for Transport will retain her post.
Other deputy mayors include Kit Malthouse who moves from Policing to Business and Enterprise, Sir Eddie Lister who remains Deputy Mayor for Planning and Munira Mirza, Deputy Mayor for Education and Culture.
Former Hammersmith and Fulham council leader Stephen Greenhalgh is expected to become Deputy Mayor for Policing.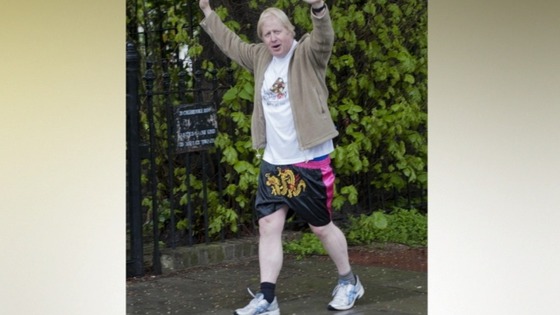 He may be safely back in City Hall, but London Mayor Boris Johnson made sure he was still highly visible on an early morning jog this morning.
Photographed by the Evening Standard on his the first day of his second term as Mayor, Mr Johnson wore some oriental style boxing shorts, which he said had been a gift from his daughter.
Election Results
Load more updates
Back to top