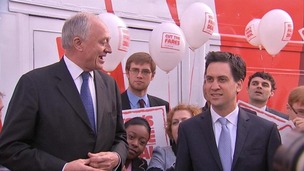 Ken Livingstone has accused Boris Johnson of not doing enough to protect pensioners.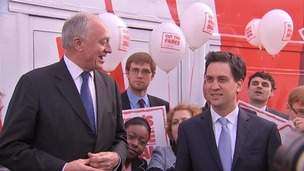 Ken Livingstone launched his mayoral election bus today with Labour leader Ed Milliband.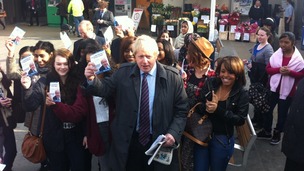 Boris Johnson has claimed he is the best mayoral candidate to get the funding to improve London's suburban network.
Live updates
London Mayoral Election
Boost for Livingstone's election chances
by Simon Harris
Ken Livingstone's election chances have received a potential boost thanks to his cosy relationship with Green candidate Jenny Jones. The London Green Party urged members to give Livingstone their second preference vote.
The decision was hardly a surprise - Livingstone appointed Jones as his deputy during his first term as mayor and plans to make her his cycling advisor if elected next month.
Meanwhile Boris Johnson's supporters accused Livingstone of making "false claims" in the ongoing row about fares. Livingstone wants to cut fares by 7 per cent, claiming Transport for London has a secret £336m surplus. The Conservatives insist the money is earmarked for investment.
London Mayoral Election
Miliband: 'Londoners will be better off with Livingstone'
Labour leader Ed Miliband joined his party's mayoral candidate, Ken Livingstone, on the campaign trail in Bromley today.
He said the battle lines between Labour and the Conservatives were clear.
Advertisement
London Mayoral Election
Ken Livingstone campaigns in Bromley
Labour mayoral candidate Ken Livingstone hit the campaign trail in Bromley today, explaining how his pledge to cut fares on public transport could effect people living on the outskirts of London.
London Mayoral Election
First glimpse of Ken Livingstone's campaign poster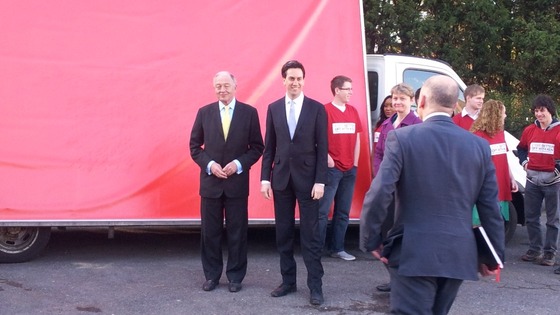 Ken Livingstone was joined by Labour party leader Ed Miliband for the unveiling of a new campaign poster.
It claims that Londoners will be £1,000 better off if they vote for Mr Livingstone in the upcoming mayoral elections.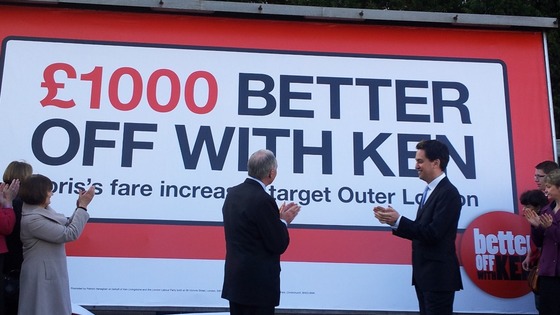 London Mayoral Election
Livingstone to unveil campaign poster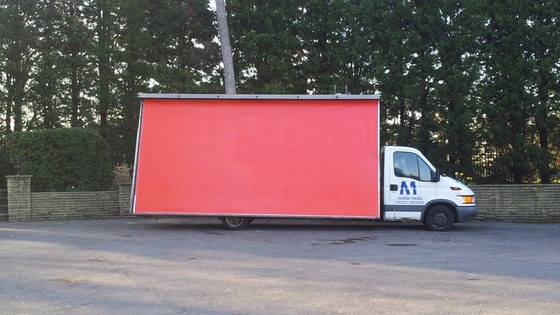 Ed Miliband and Ken Livingstone will unveil a poster this morning to tie in with Livingstone's London mayoral campaign.
London Mayoral Election
Mayoral Candidate Siobhan Benita
In her first television interview Independent Mayoral Candidate Siobhan Benita gives her views on the third runway at Heathrow, reducing transport fares for low-paid workers; driverless trains and much more.
Advertisement
London Mayoral Election
Ken's plans for London's transport system
by Glen Goodman
Ken Livingstone told Glen Goodman about his plans for London's transport system if he is voted in as London Mayor.
London Mayoral Election
Boris on London's transport challenge
London Mayor Boris Johnson says he has been dealing with a transport challenge in London - trying to modernise the city's Victorian infrastructure during an economic crisis, when expenditure has had to be cut.
London Mayoral Election
Lib Dems highlights community policing
Brian Paddick, the Liberal Democrat mayoral candidate, visited an estate in Islington with his leader Nick Clegg to promote his plans to reduce crime. The former Met officer wants to get communities to work closely with the police.
London Mayoral Election
Green candidate calls for tube accessibility
The Green Party's mayoral candidate Jenny Jones has called for a third of London's Tube stations to be made accessible for the disabled. She visited Stockwell station with Samuel Bentley who is unable to use it because he is in a wheelchair.
Load more updates
Back to top