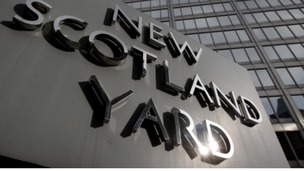 In a statement the Metropolitan Police said it has made significant changes to the way it investigates rape.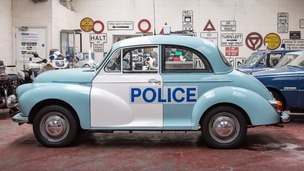 They date back to 1948 and are heading from Hampton Court through central London to their new home at Hendon today.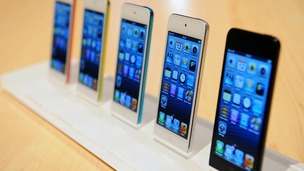 More than 300 mobile phones are stolen in London every day. Find out how to protect yours.
Live updates
Court rules in favour of cab assault victims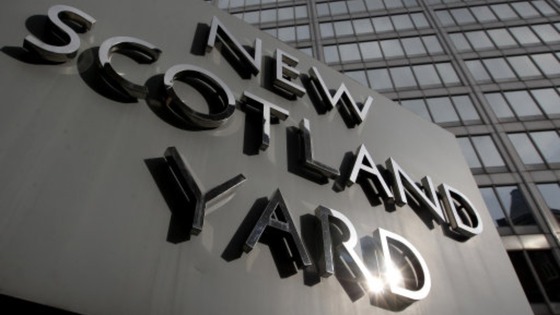 Two women who were seriously sexually assaulted by London cabbie John Worboys have won their bid to get compensation from the Metropolitan Police.
Mr Justice Green ruled at London's High Court that the Met was liable to the women for failures in its investigation and damages will now be assessed.
Between 2002 and 2008, Worboys, who was jailed for life in 2009, carried out more than 100 rapes and sexual assaults using alcohol and drugs to stupefy his victims.
Court rules in favour of cab assault victims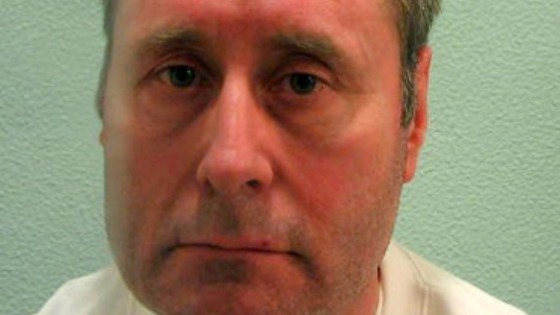 Two of Worboys' victims - known as DSD and NBV - both wanted declarations that the Met had acted incompatibly with their rights under Articles 3 and 8 of the Human Rights Act - which relate to inhuman treatment and right to privacy - and damages.
DSD - the first of Worboys' victims to make a complaint to the Met in 2003 - alleges that she suffered a depressive disorder as a result of her treatment by officers during the 2003 investigation, claiming that officers believed she had lied.
NBV - who was attacked in 2007 - claims she suffered serious distress, anxiety, guilt and an exacerbation of post traumatic disorder and depression as a result of her treatment by officers.
After the attack on NBV, Worboys was arrested but released and went on to attack a further 29 women before being re-arrested in February 2008 and prosecuted.
51 year old London cab driver John Worboys was jailed indefinitely in 2009 for 19 charges of drugging and sexually assaulting 12 women, in one case raping his victim.
Advertisement
Court rules in favour of cab assault victims
Two women who were seriously sexually assaulted by London cabbie John Worboys have won a victory at the High Court in their bid to get compensation from the Metropolitan Police.
Detectives investigating the killing of Babafemi Junaid in Stockwell have made two further arrests on suspicion of his murder.
Police were called after 5pm on February 7, to a car in collision with a bus in Clapham Road, near to Stockwell underground station.
Junaid died of a single stab wound to the heart, according to the post-mortem examination.
Police investigating the violent robbery of a money transfer bureau in south east London have released a picture of a man they would like to trace in connection with the incident.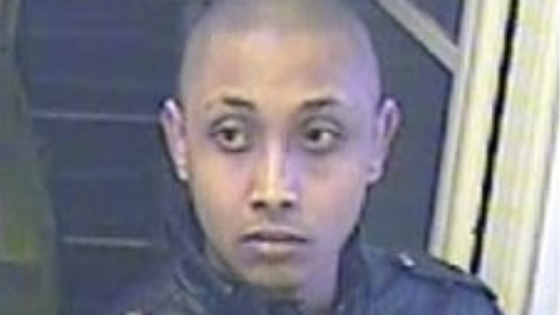 The man is one of three, all armed with knives, who robbed the Brazillian money bureau, Cerro Catedral, on Jamaica Road in Bermondsey on the evening of Tuesday, 7 January. The suspects entered the store and forced open a door leading to the staff only area.
The member of staff on duty at the time was punched in the face and then kicked whilst on the floor by one of the suspects.He was then threatened with a knife and marched to the store's safe with a knife to his neck.
The staff member opened the safe and the men placed more than £100,000 in a bag before fleeing the scene in the direction of Southwark Park Road.
Officers were called and an investigation has been launched by detectives from the Metropolitan Police's Flying Squad.
The suspects are described as:
A light-skinned black man with a shaved head, around 5ft 6ins tall, aged around 30ys. He was wearing a black hoody and spoke with an English accent.
A dark-skinned black male with a shaved head and big eyes, 5ft 8ins, wearing all black clothing.
A dark-skinned black male, muscular, wearing all black clothing. His face was covered during the incident.
Detective Sergeant David Barnfather, of the Flying Squad, said: "We are keen to hear from anyone who knows this man or has information about him and his whereabouts.
"This was a violent robbery that was deeply traumatic for the victim and I would urge anybody who can help this investigation to get in touch immediately."
Officers can be contacted anonymously via Crimestoppers on 0800 555 111.
A police marksman has lost his High Court bid to challenge a public inquiry finding that he used excessive force when he killed robbery suspect Azelle Rodney.
The officer, known only as E7, argued the finding was "irrational and unsustainable".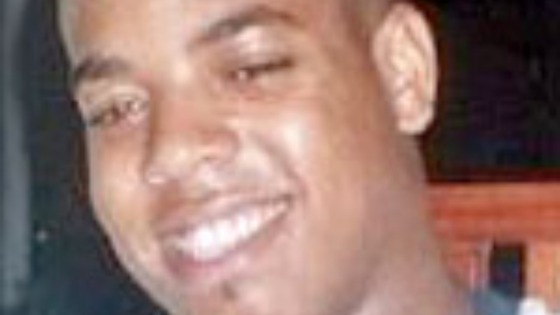 He asked two judges for permission to seek judicial review of conclusions reached by the inquiry chairman, Sir Christopher Holland, that Mr Rodney was unlawfully killed - a finding E7's lawyers describe as "tantamount to murder".
Sir Brian Leveson, president of the Queen's Bench Division, sitting with Mr Justice Irwin at London's High Court, ruled today there was "no value in granting permission" and refused the application.
E7 shot 24-year-old Mr Rodney in Edgware in April 2005 when officers stopped the car in which he was travelling with two other men.
The officer opened fire within a second of stopping beside the trio, hitting Mr Rodney six times, once each in the arm and back, and fatally four times in the head.
Samantha Leek QC, representing E7, told the High Court at a hearing earlier this month that the Metropolitan Police Service was in possession of reliable intelligence that the men in the car were in possession of machine guns and were on their way to rob Colombian drug dealers.
Firearms officers were tasked to intercept them.
E7's justification for firing was that he "honestly believed" Mr Rodney had picked up and was preparing to fire a machine gun capable of firing 1,000 rounds per minute.
Sir Christopher, a High Court judge, rejected the claim and found in a report last July that E7 used excessive force.
Advertisement
Met Police Commissioner face questions over water cannon
A London Assembly report has found that the Metropolitan Police has failed to make a "convincing case" for buying three water cannon.
The police and crime committee says that, with no specific intelligence of disorder, it is unclear why there is a "rush" to get them.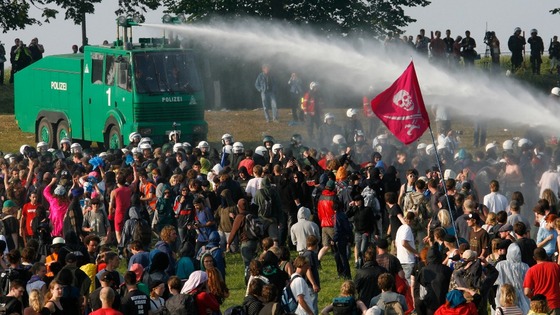 London Mayor Boris Johnson is consulting on plans to pay up to £100,000 each for three second-hand water cannon from Germany.
The Met has said the water cannon would be "rarely seen and rarely used" and it claims to have public support for the idea.
The vehicles have been used in Northern Ireland but they are not currently authorised in mainland Britain.
The home secretary must approve their introduction in England and Wales.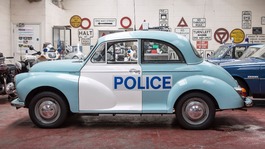 They date back to 1948 and are heading from Hampton Court through central London to their new home at Hendon today.
Read the full story
Three bailed after Waterloo Bridge drive-by shooting
Three men who were arrested over a drive-by shooting on Waterloo Bridge have been bailed until early May.
Police were called to reports of a shooting in the area at approximately 8pm on Friday.
A black Ford Focus travelling southbound was shot at - believed to be by someone on a motorcycle.
A 22-year-old man was taken to an east London hospital with head injuries but he has since been discharged.
Today the police renewed their appeal for witnesses and information following the attack.
Officers say the surrounding area, including the Southbank, would have been busy and are eager to speak with anyone who witnessed the shooting, or who saw the motorcycle in the area.
Any witnesses or anyone with any information can call police on 101 or call Crimestoppers anonymously on 0800 555 111.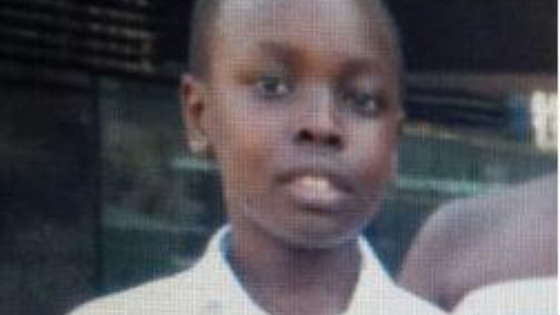 Detectives are asking for the public's help finding a 12-year-old boy who went missing from Tottenham. It's believed Peterdang Mongok may be in the London Bridge area.
Load more updates
Back to top