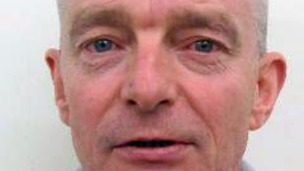 Detectives have released CCTV images of a man wanted in connection with the murder of a pensioner in Hertfordshire.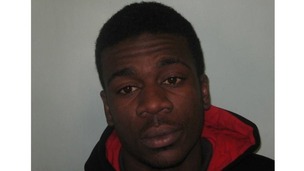 Myles Williams was given a life sentence for murdering 20 year-old mother Kirsty Treloar.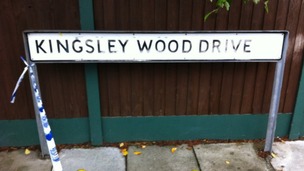 A man has been charged with a murder in Mottingham says New Scotland Yard.
Live updates
Homerton murder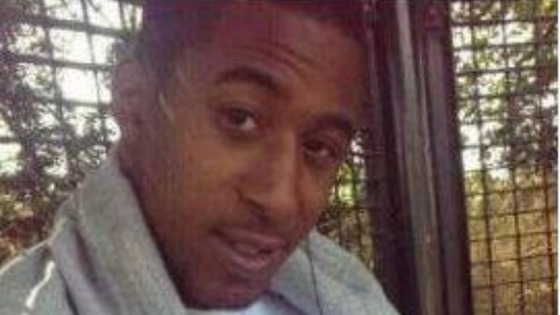 Police say they are keeping an "open mind" about the reason for the murder of Lamarni Hylton-Reid, but they have ruled out robbery as a possible motive.
20 year-old Lamarni was stabbed on Wednesday evening on Homerton High Street, at the junction with Kenworthy Road. He died in hospital a few hours later from a stab wound to the chest.
Police have not made any arrests so far and are still appealing for witnesses.
Arrests in beach body murder case
Meridian
A 32-year-old woman from Manor Park in London has been arrested in connection with the Isle of Sheppey murder.
The woman was arrested on suspicion of perverting the course of justice and has been bailed until 4th October.
Advertisement
Arrests in beach body murder case
Meridian
Five people arrested by Kent Police in connection with the death of Gary Pocock on the Isle of Sheppey have been charged with murder. They are due before Medway magistrates later today.
The 34-year-old's body was found on a beach in Leysdown on the 7th August 2013.
Those charged last night were: Christopher James Bones, 20, of Dorothy Gardens, Dagenham; Matthew Terry, 20, and Mark Terry, 44, both of Grantham Road, Manor Park in Newham, London; Jamie West, 19, Cliffe View Gardens, Warden, Isle of Sheppey; and a boy, 15, who can not be named for legal reasons.
Homerton murder
A man who was stabbed to death in east London has been named as 20-year-old Lamarni Hylton-Reid.
A spokesperson at Scotland Yard said:
Police were called to Homerton High Street, at the junction with Kenworthy Road, at 5:10pm on 21 August.
Officers attended and found a male suffering a stab wound.
He was taken to an east London hospital where he was subsequently pronounced dead at 6:30pm.
He has since been formally identified as Lamarni Hylton-Reid, 20 years (19.6.93) of Warwick Grove, E5.
An incident room has opened under the command of DCI John Sandlin of the Homicide and Major Crime Command.Enquiries continue.Anyone who witnessed the incident or who has any information is asked to call 020 8345 3865. Alternatively, to remain anonymous, call Crimestoppers on 0800 555 111
Homerton murder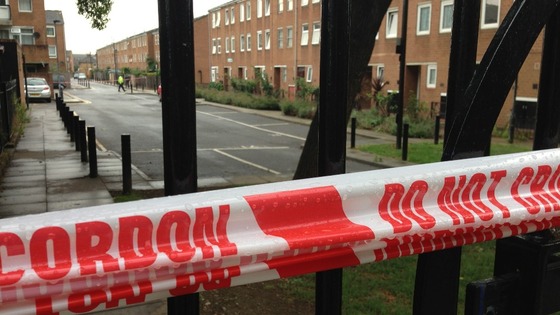 Police have launched a murder inquiry, after a man was stabbed to death in east London.
The victim - who's been named locally as Lamarni Hylton - was pronounced dead at the scene on Homerton High Street yesterday evening.
There's been speculation that he may have been attacked in a row over a five pound note
Nightclub shooting inquest
For seven years, police have been trying to solve the murder of Jimoh Plunkett, who was shot dead outside a nightclub in Suffolk.
Today an inquest found that the 24-year-old Londoner was unlawfully killed.
Although the main suspect in the case died two years later, a fresh appeal for information has been made.
Serena Sandhu reports.
Advertisement
Nightclub shooting inquest
Anglia
A coroner has returned a verdict of unlawful killing into the death of a man shot outside an Ipswich nightclub.
Jimoh Plunkett was 24 when he was shot dead at the Zest nightclub in 2006.
Click above to watch Serena Sandhu's report
Nightclub shooting inquest
An inquest into the death of murdered Londoner is taking place this morning.
Jimoh Plunkett died in 2006 after he was shot in the chest in the Zest nightclub in Ipswich.
The murder of the 24-year-old, who lived in New Cross, remains unsolved. Since the killing, 18 people have been arrested. One of the prime suspects died in another shooting in Bermondsey in 2008
Nightclub shooting inquest
Anglia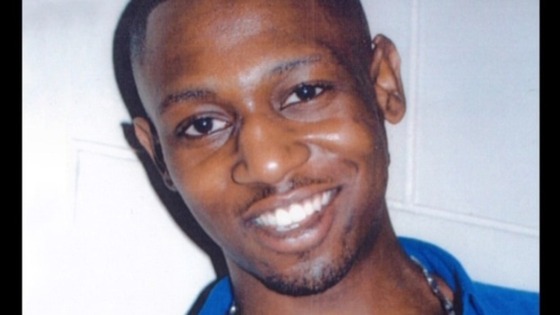 A coroner has concluded that a man who was gunned down at an Ipswich nightclub was unlawfully killed.
24-year-old Jimoh Plunkett was shot dead outside Zest in December 2006. A post mortem examination showed the cause of death was a gunshot wound to the chest.
Coroner Peter Dean gave the verdict of unlawful killing at an inquest in Ipswich this morning.
Giving evidence Detective Inspector Trevor Prior from the Norfolk and Suffolk Major Investigation Team said: "The investigation is still continuing and we are seeking information from members of the public urging them to contact Suffolk Police."
He said, Jimoh Plunkett was not part of the gang culture but on the evening of the 8th December 2006 rival groups were trying to assert their presence at the Zest nightclub in Ipswich.
About 800 people were at the nightclub, the majority of them from London. Witnesses described the atmosphere as hostile and repressive.
Police arrested 18 people as part of the investigation but no one has been charge because of insufficient evidence. They continue to appeal for information.
It's believed that the prime suspect in the case was subsequently killed in a separate shooting.
Charges over model's murder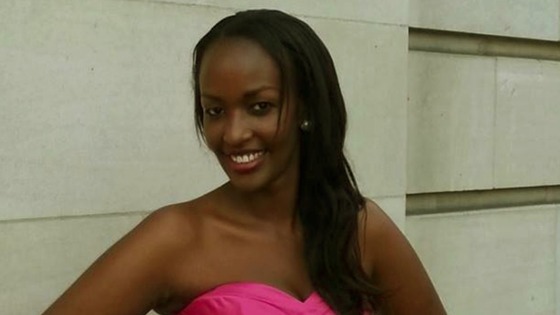 The police watchdog has pledged to hold a "thorough and rigorous" investigation into officers' contact with a model who was murdered at her home in Leyton. Linah Keza, 29, was stabbed to death at her home in King Edward Road, on July 31 while she was with her young daughter.
Her former partner, David Gikawa, 38, is accused of her murder and is due to stand trial at the Old Bailey in January. After Miss Keza's death it emerged that she was in touch with police on three separate occasions in the days before she died.
Today, the Independent Police Complaints Commission said it is looking at police contact with Linah and her former partner between July 23 and 31, and whether information dating back to 2010 was available to officers.
IPCC Commissioner Jennifer Izekor said: "Our investigation will seek to identify the level of contact and information known to Metropolitan Police officers before Linah's tragic death.
"I would like to assure Ms Keza's family that our investigation will be thorough and rigorous in determining the circumstances surrounding police contact with their loved one before her death."
Load more updates
Back to top