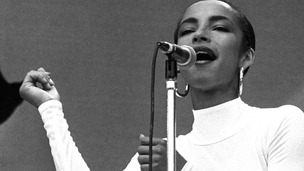 The first comprehensive history book of black music will be launched, exploring the influence of immigrant cultures on the capital.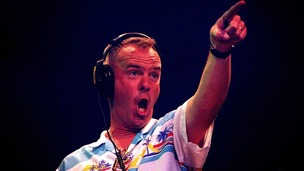 Fatboy Slim will tonight become the first DJ ever to perform at the House of Commons.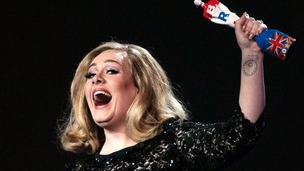 The UK's biggest night in music will be celebrated this evening as the Brit Awards come to London's O2 Arena.
Live updates
National
The rapper Professor Green was arrested on Sunday on suspicion of drink driving after police were called to reports of a robbery
Officers called to the scene of the suspected mugging in south London at about 2.40am and found his Mercedes had been in a crash with a van.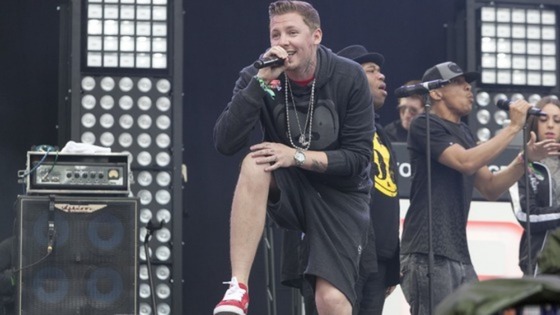 No-one was injured but the star, real name Stephen Manderson, was arrested and questioned at a police station where he was bailed to return later this month.
A Scotland Yard spokeswoman said: "Inquiries into the circumstances of the robbery and collision are ongoing."
Green was due to play 12 dates in November but has said recuperating from a recent car accident has not left him with time to work on his new album.
How do you like to kick start your morning? Coffee? Gym?
Welll, now there's a new way of easing into your day and it's a becoming a big hit with Londoners.
Clubbing group Morning Glory are inviting commuters to wake up with dance and music at the Village Underground in Shoreditch.
Coffee and smoothies only at this event. They also offer free massages. The next one is on the 11th December.
Details here: http://www.morningglorylondon.co.uk/
Advertisement
Sixties pop legend Sandie Shaw has received an honorary degree from South Essex College.
She spoke to Charlene White after the ceremony - but before she took off her gown.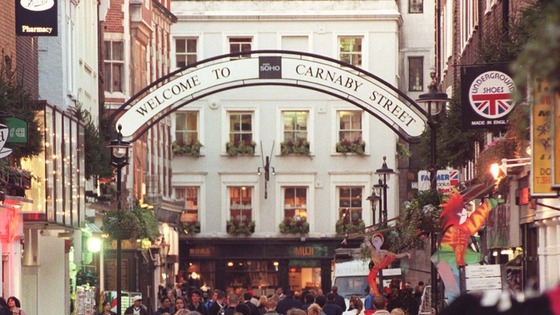 A musical exhibition celebrating 10 decades of music in and around Caranby Street opens to the public today.
The 'Carnaby Echoes' project uncovers layers of hidden music heritage ranging from one of the first Jazz Clubs in London opening in 1913 to and Kayne West and John Legend at Deal Real record shop in 2004.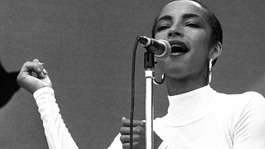 The first comprehensive history book of black music will be launched, exploring the influence of immigrant cultures on the capital.
Read the full story
£1.2m stolen violin recovered
She went for a quick sandwich at Euston Station and lost a million pound violin.
The thief who stole it tried to sell it for a hundred quid.
Now three years on and an international search later the violinist and her precious violin are soon to be reunited.
Elodie Harper has more.
Advertisement
£1.2m stolen violin recovered
British Transport Police released this image of the violin, after it had been recovered.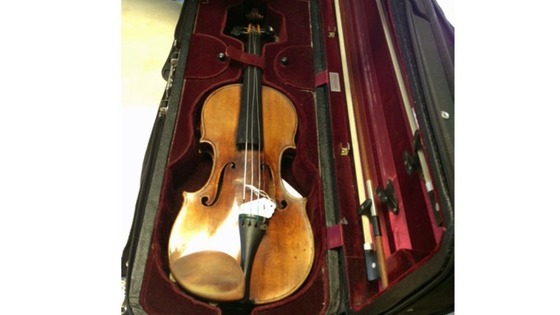 £1.2m stolen violin recovered
Min-Jin Kym spoke to the British Transport Police about her emotions following the recovery of her £1.2m violin.
£1.2m stolen violin recovered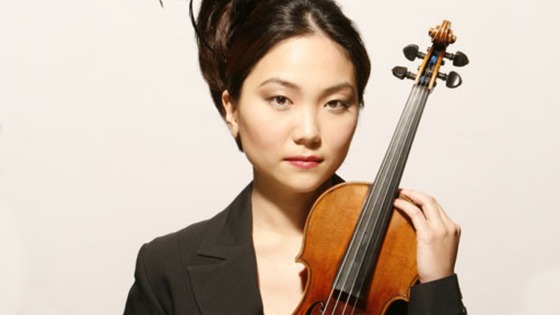 Internationally-acclaimed musician Min-Jin Kym said that she was elated by the news of the violin's recovery.
"It's been a very difficult journey; I still can't quite believe what has happened," she said.
"The loss of the instrument, and the acute responsibility I felt, was at the back of my mind at every moment of the day.
"I'd played the instrument since I was a teenager, so it'd been a huge part of my identity for many years.
"The theft was a crushing blow and the detectives in the case had always, quite rightly, been very careful not to give me false hope.
"When they told me the good news, it didn't feel real.
"I've now gone from devastation to the other end of the scale - an incredible feeling of elation that hasn't left me. I'm still feeling the butterflies in my stomach and am on cloud nine."
£1.2m stolen violin recovered
Detective Chief Inspector Simon Taylor, who led the hunt for the violin, said:
"We're absolutely delighted to have recovered the Stradivarius violin after a long and very complex investigation.

"Though it took some time to successfully locate and recover the violin, we were confident it had remained in the UK.

"I always maintained that its rarity and distinctiveness would make any attempt to sell it extremely difficult, if not futile, because established arts and antiques dealers would easily recognise it as stolen property."
Load more updates
Back to top