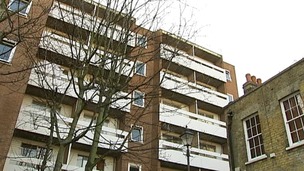 Around 200 low-paid London NHS workers have seen their rent nearly double since their accommodation was sold to developers.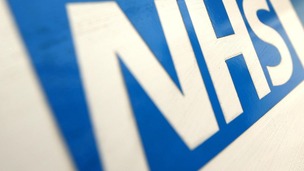 London's maternity services have been rated among the worst in the country by new mothers.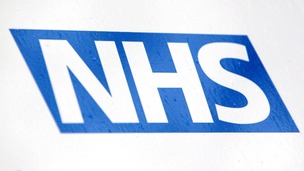 More than half of London's A&E departments keep patients waiting too long for treatment.
Live updates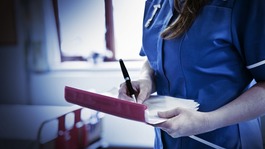 London hospitals have been ranked the worst in England by patients being treated for cancer.
Read the full story
London cancer treatment 'poor'
Caroline Alexander, Chief Nurse for NHS England (London Region), said:
"It was disappointing to read the Cancer Patient Experience Survey results for London. There are areas of excellence in the capital but we know that the quality of care experienced by cancer patients can vary and is not always as good as it should be.

"We do well in treating the illness, but often fall short in caring for the individual and giving patients and their families the support that they need. To address this, cancer doctors and nurses across London have joined together in two Integrated Cancer Systems (ICS').
"This will save lives and drive up the standards of care received. We have already seen excellent examples of collaborations across both ICS', as Macmillan have highlighted, including better psychological and emotional support for patients and their families. The results from this year's survey do not necessarily capture some of the good work that has taken place as we know that measuring the benefits of service improvements can take time.
"However, we recognise that more needs to be done to improve services, including faster access to diagnostic services to increase early detection of cancer. NHS England (London) and the two Integrated Cancer Systems are working to improving care for people in London and it is important that we continue look at how we can change services across the system so that services work better for patients - rather than patients having to work around hospitals."
Advertisement
London cancer treatment 'poor'
The worst nine NHS trusts in the Macmillan league table are:
1. Imperial College Healthcare
2. Barts Health
3. Croydon Health Services
4. Barking, Havering and Redbridge University Hospitals
5. King's College Hospital
6. North Middlesex University Hospital
7. St George's Healthcare
8. Whittington Health
9. North West London Hospitals
London cancer treatment 'poor'
A cancer charity is calling for urgent action to improve cancer care in London, after a recent survey painted a damning picture of hospitals in the capital.
Macmillan Cancer Care surveyed patients across England about their experience of different hospitals - and nine out of ten of the worst rated NHS Trusts were in London.
It is the third year running that London NHS Trusts have filled the majority of places in the bottom ten of Macmillan's league table.
Warnings for 'unsafe' hospital
Dirty, unsafe, and failing to protect patients. The damning verdict on a London hospital ordered by inspectors to make urgent changes.
Whipps Cross in Leytonstone failed to meet the basic standards for quality and safety. In the worst cases, filthy maternity wards and uncaring staff exposed mothers and babies to the risk of infection. Ria Chatterjee reports.
Warnings for 'unsafe' hospital
Whipps Cross University Hospital has been accused of failing to protect the safety and welfare of patients.
An inspection by the Care Quality Commission found "serious shortfalls" at the hospital - including filthy maternity wards and uncaring staff.
Ria Chatterjee has sent us this report from Leytonstone, after speaking with the CQC's Matthew Trainer.
Advertisement
Warnings for 'unsafe' hospital
Just i/v'd mother who's had 4 babies at Whipps Cross. First one 20yrs ago: good exp. Last baby less than a year ago: awful experience.
She described it as a "cattle market" with no one-on-one attention. After having C-section she was put into a utility type room with
taped up windows, little space, bedding everywhere. No advice from staff. Left alone with the baby.
Warnings for 'unsafe' hospital
National
A report into the care provided by Whipps Cross University Hospital is very critical of care provided to women on maternity and post natal units.
It said that staff did not follow some basic hygiene regimes such as washing their hands, and that babies ended up in intensive care because midwives didn't carry out basic checks.
We saw a woman in a blood-stained gown and bed. About 10 minutes later we saw the same woman crying in the corridor. The midwife on duty asked the woman 'Why are you crying?' The woman replied 'I am in pain'.

'Pain!' the midwife repeated in a sarcastic manner. The midwife got some medication and handed her a white pot which contained tablets without telling the woman what the tablets were.

We observed the same midwife bringing the wrong formula milk to the mother. When asked by the woman, the midwife did not accept she had brought the wrong milk and refused to offer the correct alternative.
– CQC inspectors who visited Whipps Cross University Hospital

Read: Hospital apologises after failing to meet legal standards of care
Warnings for 'unsafe' hospital
National
Barts Health is committed to ensuring the safety and welfare of every one of our patients and we are extremely sorry for the failings in some of our services at Whipps Cross Hospital.

We have taken immediate action to rectify the failures to ensure we meet standards across the hospital at all times.
– Barts Health NHS Trust chief executive Peter Morris
Warnings for 'unsafe' hospital
Barts NHS trust has been issued with three formal warnings in a Care Quality Commission report which found it had "failed to protect the safety and welfare of patients" at Whipps Cross University Hospital. The unnannounced inspections were carried out in May and June.
Load more updates
Back to top