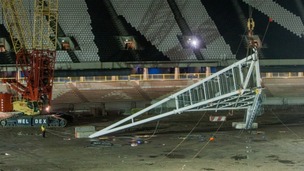 The first of the distinctive 14 triangle-shaped lighting towers which formed the Olympic stadium's "crown" have been taken down.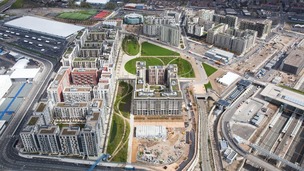 The Olympic Delivery Authority has told ITV News it still can't give a date for when people can move into flats in the olympic village.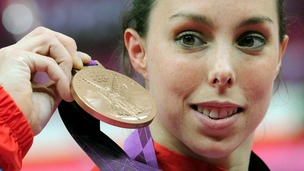 Beth Tweddle today confirmed her retirement from gymnastics with immediate effect.
Live updates
Velodrome to open to public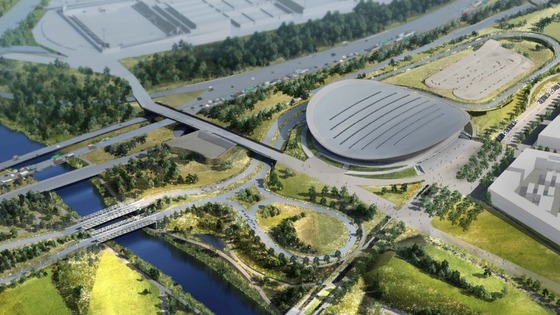 Cycle fans may have to pay up to £30 for their first chance to try out the track where Sir Chris Hoy, Dame Sarah Storey and Laura Trott won gold at the London 2012 Games.
The 6,000-seat London 2012 velodrome and BMX track at the Queen Elizabeth Olympic Park in Stratford reopens on March 4 2014.
A coached accreditation session will be needed to ensure riders have the skills and confidence to tackle the swooping Siberian pine velodrome track and the BMX courses, said the Lee Valley Regional Park Authority, which owns and runs the venue.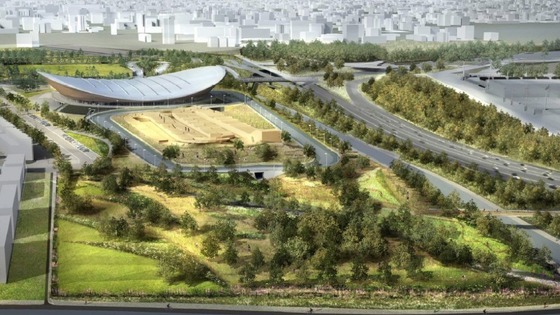 The hour-long taster session on the 250m track for unaccredited riders costs £30. The price is £22 for people with a concession, which includes the under-18s.
Olympic stuntman dies
National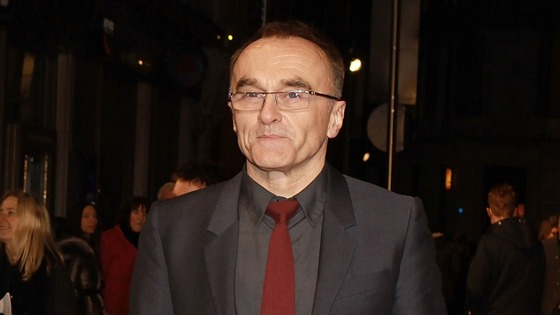 The mastermind of last year's Olympic opening ceremony, Danny Boyle, has paid tribute to the event's James Bond stuntman Mark Sutton as a "gentle and thoughtful" man following his reported death in a wingsuit flying accident.
Mr Boyle told the Evening Standard: "The show was built from so many contributions from so many people, none finer and braver than Mark Sutton's.
"On behalf of everyone in the show we were all honoured to have him worked with him and to have known him as a friend and a professional."
He added that Mr Sutton's death would be a "huge loss to his profession" and said "all our thoughts are with his family, friends and colleagues".
Watch: Mark Sutton charted his experiences with wingsuits on YouTube
Advertisement
Velodrome to open to public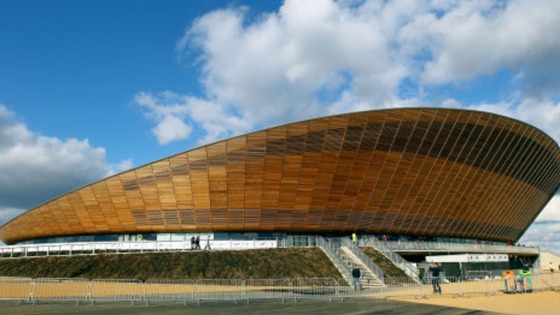 Plans for the venue include:
Learn-to-ride programmes for children who have never been on a bike before

Coaching

Major international championships

All-ability sessions for people with additional needs

Programmes for schools, clubs and leagues
Many activities will need to be booked but people will be able to turn up and have a go on the mountain bike trails, BMX and road circuit. Prices start from £4 for children and £6 for adults and bookings will begin to be taken later this year.
Cycle fans will also be able to ride out on a remodelled and floodlit version of the London 2012 BMX track and the 6,000-seat velodrome with its 250-metre track will be open "for all to have a go", the LVRPA said.
There will be taster sessions as well as a full accreditation programme taking first-timers to competition level. Riders can also take on five miles (8km) of new mountain bike trails, graded by difficulty into black, red and blue routes at the VeloPark.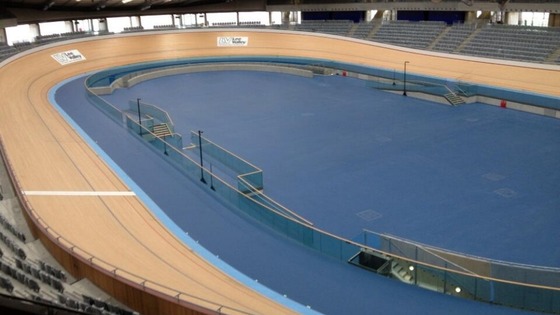 They could also race around the new and floodlit one-mile road circuit, which is being built on the site of the former Eastway Cycle Circuit.
Velodrome to open to public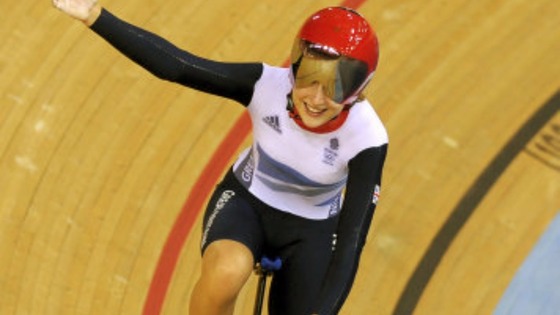 Cycling stars of the London 2012 Games will be back at the scene of their sporting glory as part of the grand opening on March 14 and 15, as the grand finale of Revolution -Britain's top annual track cycling series - has been moved there for this special occasion.
The VeloPark, based on the Queen Elizabeth Olympic Park in Stratford, east London, must cater for everyone from children to champions, according to LVRPA chief executive Shaun Dawson.
Around 600,000 visitors a year are expected.
Mr Dawson noted:
"It is iconic and sexy and where the Olympics were held. It will help to pay for the community stream (of programmes) but we need to strike a balance with the pricing.
"For people who have never ridden a bike, to those who are setting world records, these unparalleled facilities will deliver the Olympic promise of inspiring a generation," he said.
"Our ethos is to run venues that are community-focused and commercially-driven."
Velodrome to open to public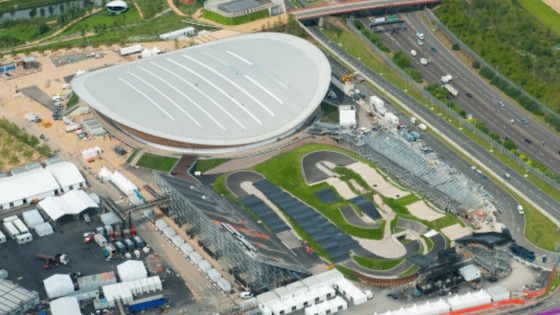 The Olympic velodrome and BMX track will reopen on March 4 next year.
A year ago, riders such as Dame Sarah Storey, Sir Bradley Wiggins and Laura Trott powered Britain to a world-beating 16 gold medals - eight in the Olympics and eight in the Paralympics.
In seven months, the east London site of their victories - now called the Lee Valley VeloPark - reopens to the public, with sessions from £2 for club cyclists and £4 for individual riders.
The Lee Valley Regional Park Authority (LVRPA), which owns and runs the site, is billing it as "the world's premier cycling venue" as it boasts the 2012 velodrome, a remodelled Olympic BMX circuit alongside new mountain bike trails, and a floodlit road circuit.
Olympic stuntman dies
National
Swiss police have said the fatal wingdiving accident occurred among a group who were in the region as guests of a company that makes extreme sport films for the internet.
Although police have yet to confirm the victim's identity, he is understood to be Olympic stuntman Mark Sutton.
Police, though, said: "The victim, a Briton, was 42 years old. He was staying in Chamonix (in France) with 20 followers, considered among the best in the world in this discipline."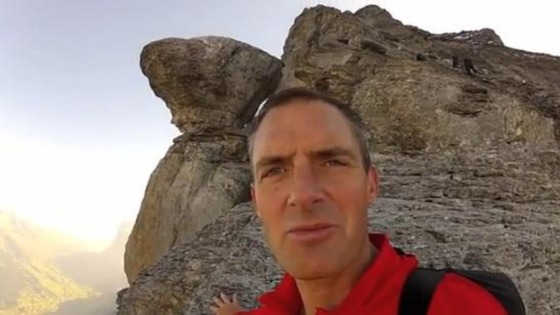 Advertisement
Olympic stuntman dies
National
Swiss police have confirmed that a 42-year-old British man has died after a wingsuit jump close to the French border.
The Valais canton said the man, understood to be Olympic stuntman Mark Sutton, jumped with a friend from a helicopter above the Grandes-Otannes area.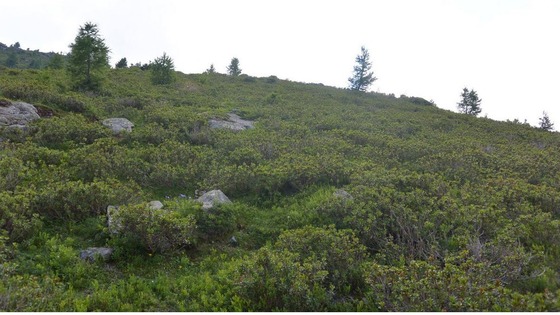 Police said the pair jumped from a height of 10,826ft (3,300m) at around 11:00am yesterday and had planned to land close to the hamlet of Le Peuty, near Trient.
They said a preliminary investigation suggests that he hit a ridge.
Olympic stuntman dies
National
Wingsuit expert Gary Connery has told The Sun that his fellow Olympic stuntman Mark Sutton was "smart, articulate and funny", adding:
In any sport where you share a common bond you can make friends in a heartbeat that last a lifetime. My relationship with Mark was like that.
As well as teaming up for London 2012's opening ceremony, the pair also worked together on Mr Connery's successful maiden jump without a parachute, which made headlines around the world in May 2012.
Olympic stuntman dies
National
The stunt parachutist who played the Queen to Mark Sutton's James Bond during the Olympic opening ceremony warned of the dangers of sky jumps yesterday:
all you jumpers/flyers out there, stay safe, make wise choices and know your limits and your locations live to tell your stories one love
It is unclear if Gary Connery's message was sent before or after Mr Sutton's reported death.
Read: Stuntman Gary Connery jumps from 2,400ft without parachute
Olympic stuntman dies
National
Olympic parachutist Mark Sutton's reportedly fatal accident is understood to have happened on the first day of a three-day wingsuit event near Martigny, in the Valais canton, near the French border.
Mr Sutton had been very experienced in using the special jump suits, which increase the surface area of the body and act like a parachute wing, allowing users to glide through the air at high speeds.
A video on Mr Sutton's YouTube account shows him in several wingsuit flights, including this one near Riva del Garda in northern Italy in August last year, which he introduces with a reference to Team GB:
Load more updates
Back to top