Live updates
A man was arrested in the early hours of this morning on suspicion of committing a series of knife and gun point robberies over the last week.
Night duty patrols had been paying close attention to the area of Camberwell and Peckham in response to the incidents.
At around 4:20am in the Camberwell Road area officers came across a man being robbed at gun point.
The suspect ran off on sight of police and they gave chase on foot. As the suspect was being pursued the firearm was pointed at the pursuing officers. It was later discovered to be a 'BB gun'.
The 37 year-old man was arrested on suspicion of six robberies but was taken to a south London hospital as he appeared to be under the influence of drugs.
Investigations by Southwark Borough officers continue.
"This is an excellent arrest by these officers who were actively seeking out a suspect for these offences and once they found him, kept the pursuit going despite being threatened with what appeared to be a firearm, and detained the suspect."
– Inspector Richard Auty, Southwark Borough
Advertisement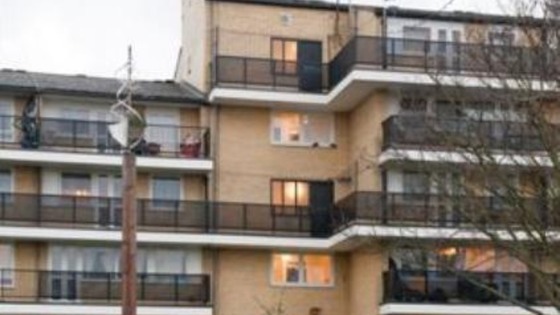 A 14-year-old boy has been sentenced to four years in a young offenders' institute for raping a 13-year-old.
The attacks happened in January at a block of flats in Peckham, as the victim walked home from school.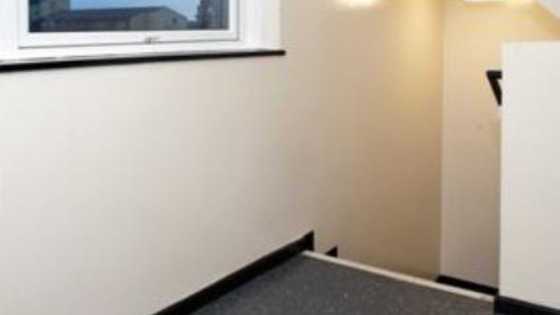 Det Insp Jackie Wakeford-Smith said:
"I would like to pay testament to the bravery of the victim in this case; he has shown courage in being able to report the rape. The dignity he and his family have demonstrated, despite the huge suffering they are all still going through, is humbling."
Over 300 council houses seized
A London council is cracking down on cheating tenants.
Southwark is targeting people who sub-let their council homes and pocket the rent they charge.
In one case a tenant rented his flat for £800 a week, while working in America and owning property there.
Those responsible are prosecuted, and their homes given to families on the waiting list.Liz Wickham reports.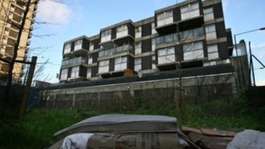 Council homes, that were illegally sublet or occupied by fraudsters, have been seized back by London Borough Councils.
Read the full story
Over 300 council houses seized
London Borough Councils have seized hundreds of council properties back after discovering some were being illegally sublet or occupied by fraudsters.
ITV News London contacted each London Borough Council to find how widespread the problem is. Below are the Borough Councils that submitted data to us.
Bexley has no council properties but has 10,739 people on the waiting list
Bromley has no council properties but has 2483 people on the waiting list and 157 evictions
Camden has 25,000 council properties and 25,000 people on the waiting list. 581 evictions.
City of London, 1,889 council properties and 1,187 people on the waiting list. 2 evictions
Croydon, 13,925 council properties, 10617 people on the waiting list. 26 evictions
Ealing, 12,893 properties, 11,995 people on waiting list, no evictions
Enfield, 11,561 properties, 7068 people on waiting list, 70 evictions
Harrow, 4951 properties, 4015 people on waiting list, 78 evictions
Havering, 9,000 properties, 13,046 on waiting list, 39 evictions
Advertisement
Over 300 council houses seized
Southwark Council have seized back over 300 Council houses after discovering widespread abuse by tenants. Authorities found properties were being illegally occupied or sublet by fraudsters.
Councillor Richard Livingstone says it is important for the council to act as there are currently 20,000 families on the housing waiting list.
There have also been cases of tenants buying property under the right-to-buy act illegally.
Councillor Livingstone says some cases have been traced and prosecuted with the property returned to the council.
Over 300 council houses seized
Over 300 council homes, that were illegally sublet or occupied by fraudsters, have been seized back by one London Council.
The London Borough of Southwark says it has discovered widespread abuse by tenants, who are secretly moving elsewhere and renting out their council homes for profit.
One example was a two-bedroom maisonette owned by Southwark Council in Peckham. It was let to a tenant for around £109 per week.
But authorities discovered he owned a property in Kent and was subletting the Peckham flat, earning himself around £500 per week.
The flat fell into a dilapidated state and the council are now making repairs before letting it to a deserving tenant.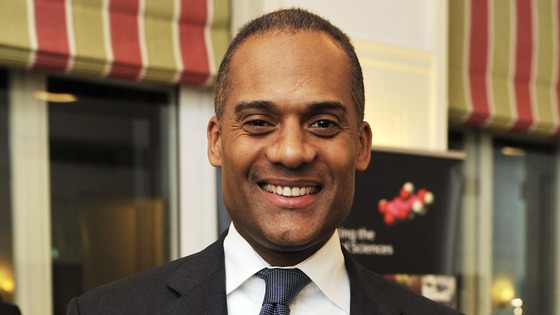 Several Sunday newspapers are reporting that Tory MP for WIndsor, Adam Afriyie, is being tipped to be the next Tory leader.The self-made IT millionaire from Peckham became the party's first black MP in 2005.
In response to the rumours Mr Afriyie told the Mail on Sunday:
"You are being very mischievous. I supported David Cameron to become leader. I love him and want him to be leader for the next 20 years."
Lawrence brother Met race claim
Stuart Lawrence - whose brother Stephen was the victim of a racist attack in 1993 - says he was forced to complain to police after he was pulled over in November, near his home in Peckham.
The 35 year old teacher claims that when he asked officers why he'd been stopped, he was told they were "naturally suspicious" of him.
He sent a letter of complaint to the Metropolitan Police yesterday, naming officers he claims were involved in the latest incident. Mr Lawrence told the Daily Mail:
I am being targeted because of the colour of my skin, I don't think it's because I am Stephen's brother.

Whenever I have been stopped, I have never subsequently been charged with anything, and nothing has ever been found to be wrong with my car.

I have never, ever, done anything wrong. I have never been in trouble with the law. I have paid my road tax and my insurance, and always tried to keep my cars in a roadworthy state.
– Stuart Lawrence
Load more updates
Back to top