Live updates
New Cross Bus Fire
A witness filmed the incident that resulted in the complete wreckage of a 343 bus.
New Cross Bus Fire
Reverend Sheridan James from St Catherine's Church saw the bus engulfed in flames.
Advertisement
New Cross Bus Fire
Video footage of the wreckage of the 343 bus that caught fire on Pepys Road in Brockley.
New Cross Bus Fire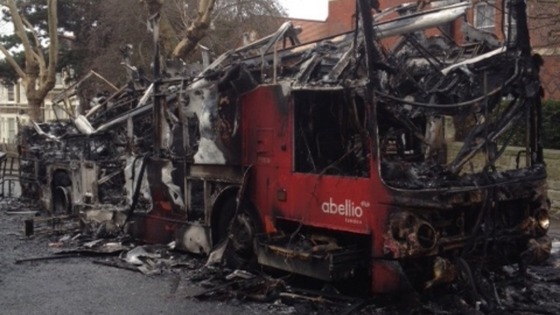 The commuter bus caught fire at a bus stop at the top of Pepys Road at around 8.30am. Fire fighters tried to bring the fire under control whilst a tyre exploded across the street setting another car on fire. The blaze has now been put out and no-one is believed to be hurt.
Back to top