Live updates
Exploding pavement triggers fire in Piccadilly
Exploding pavement triggers fire in Piccadilly
At approximately 11pm last night, UK Power Networks received a report of an incident involving a fire from a cable pit in the Piccadilly area of central London.

Our engineers were quickly on site to assist the emergency services in making the area safe and a full investigation is being carried out as to the cause of the incident.
– UK Power Networks
Advertisement
Exploding pavement triggers fire in Piccadilly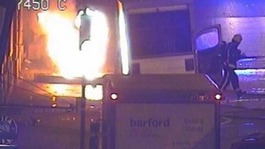 Police believe the fire was caused by an electrical fault beneath a manhole cover.
Read the full story
St James Street in Piccadilly has been closed due to what is thought to be a lorry fire.
Transport for London has tweeted an update urging drivers to use alternative routes.
A4 Piccadilly (eastbound) at the j/w St James's Street - Road closed due to a fire. Please use another route. http://t.co/uk5v0eJV3s
BBC journalist Nick Eardley tweeted that the fire appeared to have spread to the lorry after starting underground.
One more update on Piccadilly. Fire appears to have started under the pavement and spread to vehicle. Again, no suggestion of explosion.
Police closed off part of a road in central London earlier today after a poorly swan touched down. The swan ended up being coned off in a parking bay on Jermyn Street near Piccadilly.
Saw two policemen guarding a poorly swan on Jermyn Street, Piccadilly, this morning. Not an everyday occurence.
The bird was eventually taken away by the RSPCA, and the road fully reopened.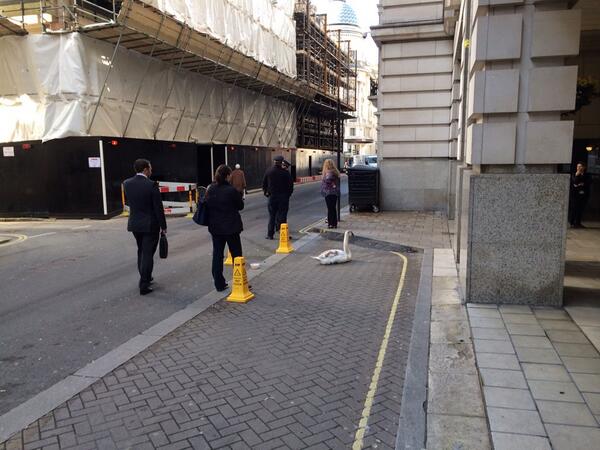 Advertisement
Mother loses half bodyweight
Before losing 17 stone, Kim Freshwater had a string of health problems including high blood pressure, breathing problems, back and knee pain.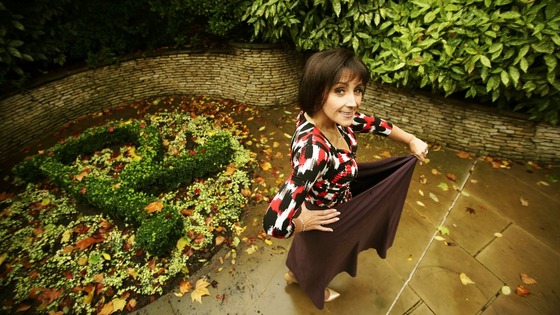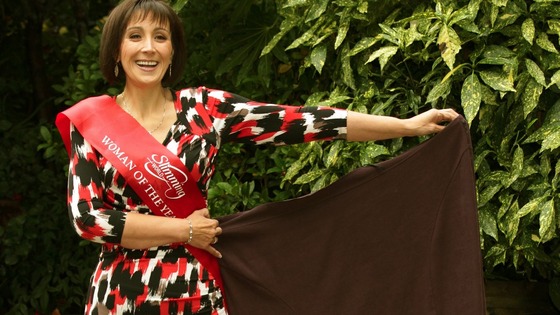 Mother loses half bodyweight
Before I lost weight I had to walk with sticks and I couldn't fit in the seats at the cinema or on rides like rollercoasters.

I once broke a chair at my friend's house, which was mortifying, and I even slept on the floor when we went away because I was so scared the bed wouldn't be able to take my weight.

I've missed so many wonderful moments with my family and I can never get those back, but now I'm determined to make up for lost time and there's so much I want to do.
– Kim Freshwater
Mother loses half bodyweight
A mother from Hampshire who lost more than half of her bodyweight has been named Slimming World Woman of the Year 2013 at the Ritz Hotel in Piccadilly.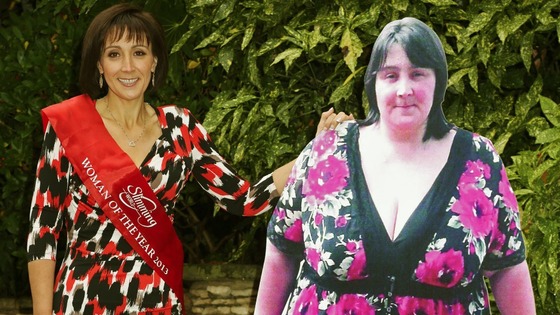 Kim Freshwater tipped the scales at almost 29 stone and wore size 38 dresses before shedding 17st 5lb in less than three years to trim down to a size 10. The 45-year-old, from Havant in Hampshire, was severely overweight for nearly four decades.
Kim decided to get into shape after she missed her son's school awards ceremony for fear of breaking the foldaway chairs.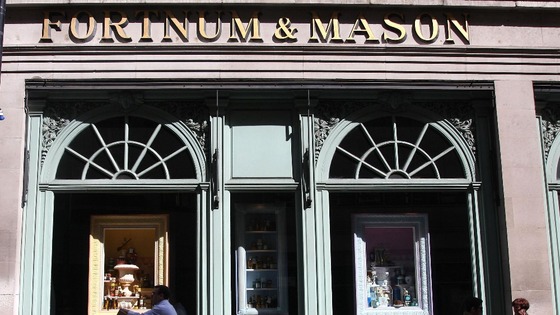 Fortnum & Mason will open a new stand-alone store in Britain for the first time in its 307-year history today.
The world-famous Piccadilly establishment's new outlet is in the former ticket hall of London's St Pancras International station.
Back to top