The police car collided with a motorcycle. The biker, two police officers and three pedestrians were injured.
Read the full story ›
We were called at around 1.20pm to reports of a road traffic collision in Poplar High Street involving a car and a motorcycle.

We sent two responders by car, three ambulance crews, two duty officers and London Air Ambulance to the scene.

We treated six patients at the scene. Five patients were taken to the Royal London Hospital.
– London Ambulance Service
Advertisement
Just witnessed a horrific collision involving a police car and 4 people in Poplar. Shaken me right up. Pray they are ok
Poplar High Street on lock down. Police Car hit motorbike then hit pedestrian crossing right outside my work! Air ambulance, not good!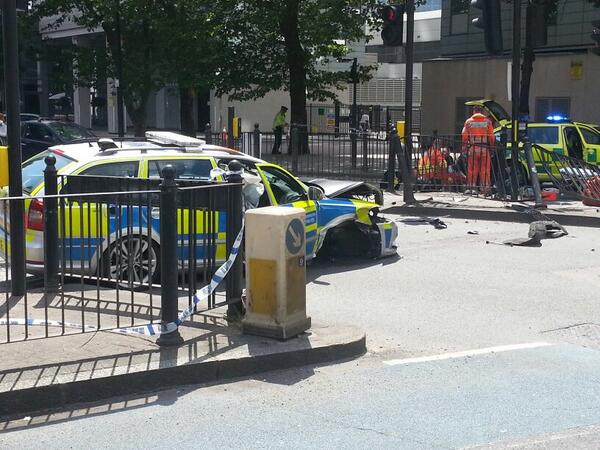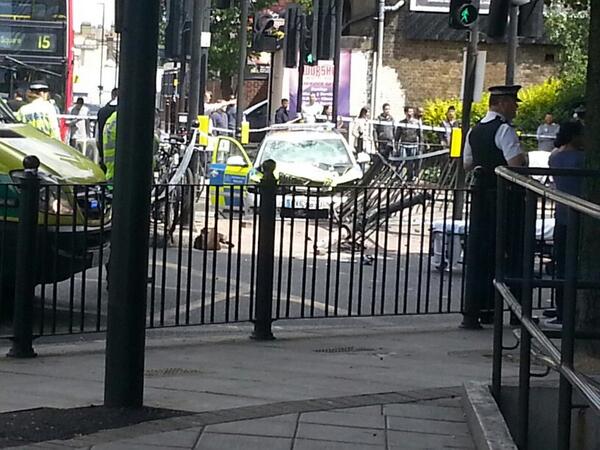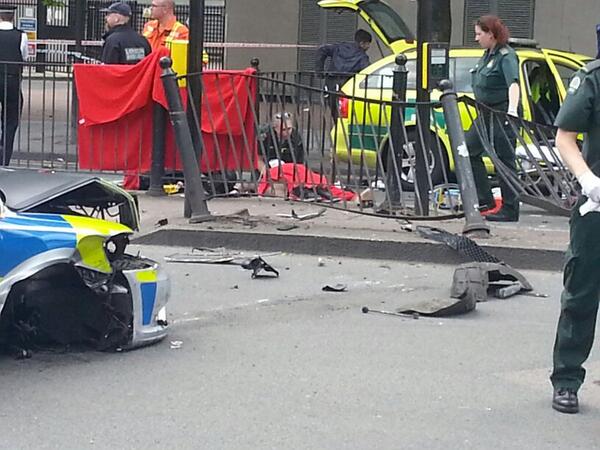 Advertisement
Aminur Nadir Khan, 20, Ali Akbar Choudhury, 20 and Mashudur Rahman, 22, will serve a minimum of 23 years for the murder of Ajmol Alom.
Ajmol was an innocent teenager enjoying a summer evening with his friends when they were targeted in an unprovoked attack by a group of young men with knives. This incident highlights the misery that knife crime causes. I hope the sentence acts as a deterrent to those who carry or use knives or associate with others who do so.
– Detective Inspector Julie Willats, Metropolitan Police
During sentencing Judge Judge Martyn Zeidman said: "This knife madness must end. There has to be a change. But cold figures can never sufficiently reflect the tragic sorrow caused by knife crime. In our case there were two totally unprovoked attacks upon 16-year-old boys."
He added: "The first stabbing was to Rob's face but that did not quench your joint thirst for violence. Within a minute or so you were each a party to the second attack, this time upon Ajmol Alom. You each played a part in bringing his life to an end."
Ajmol was part of us. He had his whole life ahead of him.

We can only hope that other young people turn away from violence and knife crime.
– Family statement
Load more updates