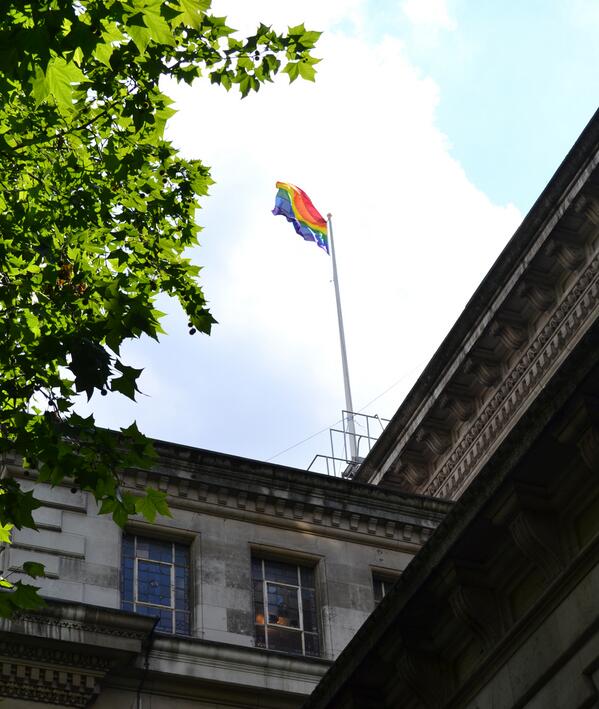 Advertisement
The Mayor of London has apologised for missing this year's Pride in London festival, releasing a video that will be played on stage during tomorrow's event. In it he says 'I'm very sorry I can't be with you today in the pink sombrero that I've sometimes worn at Pride, but I am with you in spirit'.
'I believe that this event symbolises freedom and London is in many ways the home of freedom, where we have freedom of speech, freedom of the press, freedom of association and of course freedom to be proud of your sexuality.
'If we look at what's been achieved over the last couple of years London has played a huge role in championing those freedoms. We all know there are still problems, there's still intolerance, there's still homophobia that still needs to be tackled and still needs to be opposed.
But this is a time to celebrate what we have achieved, and above all, to celebrate what you have achieved. So have a fantastic Pride and have a wonderful day.'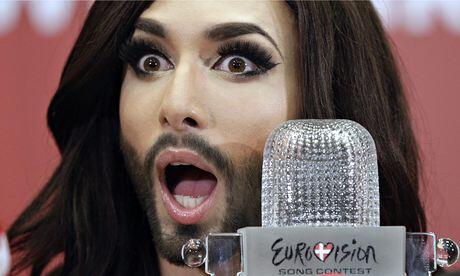 Austria's bearded lady Conchita Wurst has been announced as a headliner at this weekend's Pride in London. The Eurovision winner will perform in Trafalgar Square tomorrow. It was announced on the Explovia app, which is a partner of the events, and promotes the events making up the festival.
A scaled down version of London's Gay Pride took place today, and despite the cutbacks, it went off without a hitch. There had been fears the event would be cancelled due to funding problems.
Advertisement
Despite fears that Pride London, which also incorporates World Pride 2012, would be cancelled due to funding problems, it has been a huge success.
Gay human rights campaigner Peter Tatchell, who helped organise the first Gay Pride in Britain in 1972, said that despite the problems and setbacks, the numbers at today's events were huge and the atmosphere amazing.
It's much more political than in previous years. The global human rights message is really strong for lesbian, gay, bisexual, and transgender freedom.

Nearly 80 countries still criminalise homosexuality with the penalties ranging from life imprisonment and even execution.

We are also celebrating 40 years of Gay Pride in Britain. In those last four decades we have won the appeal of nearly every anti-gay law. All that remains is to win same sex marriage."
– Peter Tatchell, human rights campaigner
Prime Minister David Cameron has also added his support for the event.
The UK has been judged to be the best country in Europe in which to live if you're gay so it is great that World Pride is being celebrated here in London - especially during this Diamond Jubilee and Olympic year.

I'm very pleased that the Mayor of London has enabled the march and events in Trafalgar Square to go ahead and I want to thank all the volunteers who will be stewarding the event and contributing to it.

It is 40 years since people first marched in London calling for equal rights. Since then we've come a very long way and progress is still being made."
– Prime Minister David Cameron
Load more updates