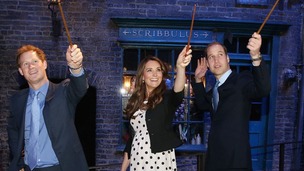 Prince Harry and the Duke and Duchess of Cambridge enjoy a magic day out at new theme park opening.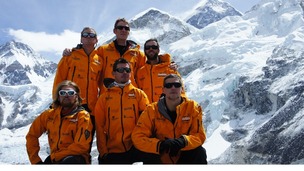 An attempt by a team of injured servicemen to climb Mount Everest has been abandoned because of safety concerns.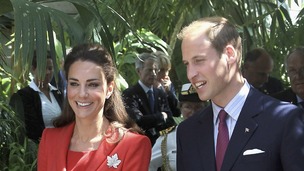 The Duke and Duchess of Cambridge and Prince Harry will watch the Olympic Torch relay as it visits Buckingham Palace ahead of the Games.
Live updates
Satellite image shows surface water runoff after floods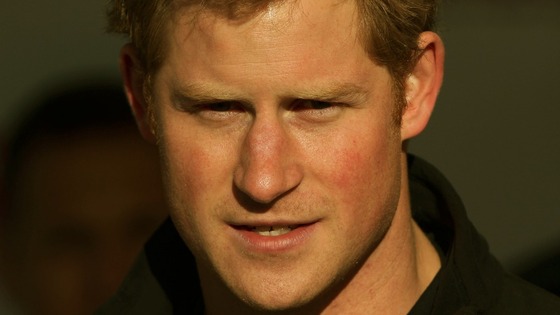 A man who walked into a police station and stated that he wanted to kill Prince Harry has been jailed for three years. Ashraf Islam, who's 31 and of no fixed abode, was arrested after making the threat at Hounslow police station in May 2013.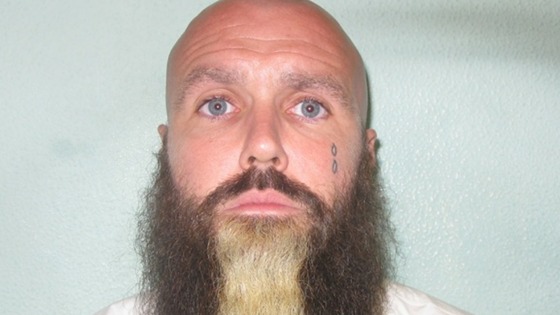 Mr Islam pleaded guilty when he appeared at Uxbridge Magistrates' Court last May, but was only sentenced today.
No weapon was found in a search of Islam's hotel room in Hounslow, where he was staying after flying into the country from Thailand via Hong Kong.
Prince Harry takes London posting
National
Prince Harry, who has twice been deployed to Afghanistan, is to become a Staff Officer at HQ London District, which organises ceremonial spectacles like Trooping the Colour and state visits.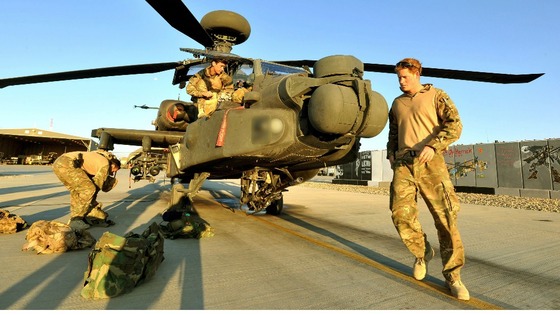 Earlier it was announced the Prince has completed his attachment with the Army Air Corps flying Apache helicopters.
He will begin his job in the next few weeks and there is speculation his new role based in Horse Guards in central London will allow him to get in involved with the Warrior Games.
Harry flew to America last year to support competitors taking part in the Games, a paralympic style event for injured servicemen and women, and he hopes to help bring the event to the UK.
Lieutenant Colonel Tom de la Rue, who commanded Harry in the Army Air Corps, said: "Captain Wales has reached the pinnacle of flying excellence as an Apache pilot, particularly in Afghanistan and, in the process, has proved to be a real inspiration to the many Army Air Corps officers and soldiers."
Advertisement
Prince Harry takes London posting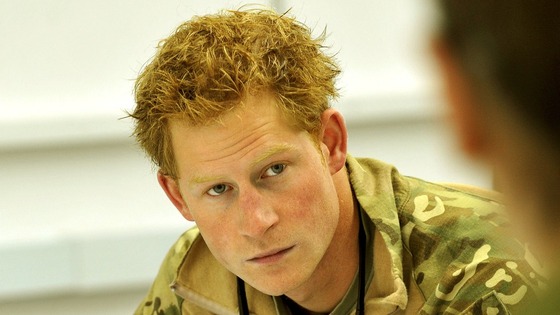 Prince Harry has completed his attachment to 3 Regiment Army Air Corps and will now take up a Staff Officer role in HQ London District.
The Prince will take the position of SO3 (Defence Engagement). His responsibilities will include helping to co-ordinate significant projects and commemorative events involving the Army in London. Prince Harry will retain the rank of Captain and be based from Horse Guards, in Central London.
Prince Harry takes London posting
National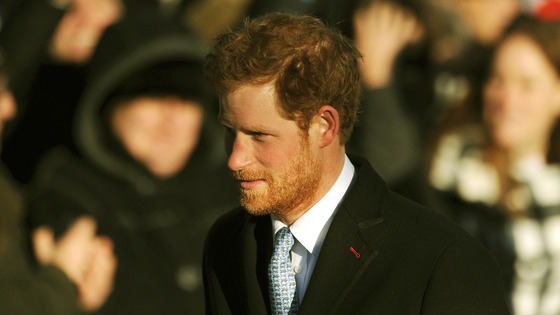 Prince Harry is to take up a new military role organising major commemorative events involving the Army after completing his attachment with the Army Air Corps flying Apache helicopters, Kensington Palace said today.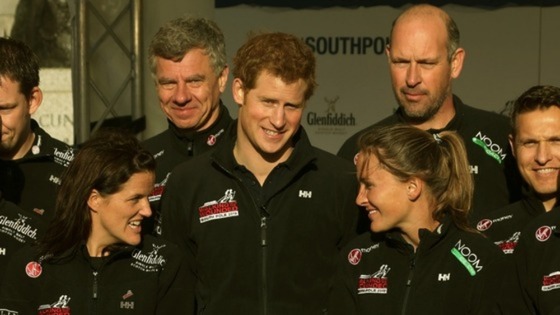 Prince Harry is leaving today to start his trek to the South Pole.
The Prince will join a team of four injured British soldiers as they take on groups from the Commonwealth and the United States in the 200-mile Walking With the Wounded charity trek.
All three teams depart London today for Cape Town, South Africa.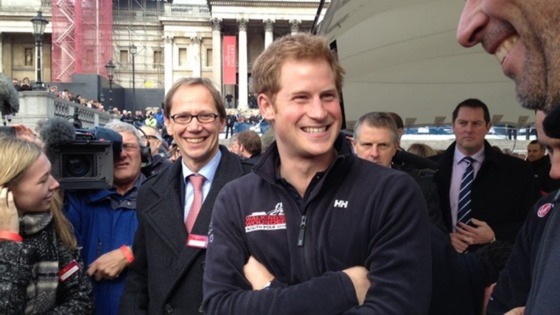 They are due to arrive in Novo, Antarctica around December 1st depending on the weather.
The aim is to complete the expedition by December 17th.
Actors Dominic West and Alexander Skarsgard are also taking part.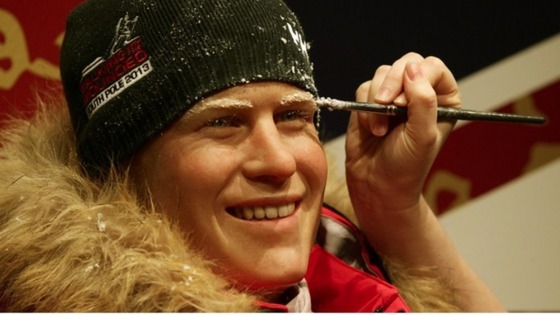 Prince Harry South Pole trek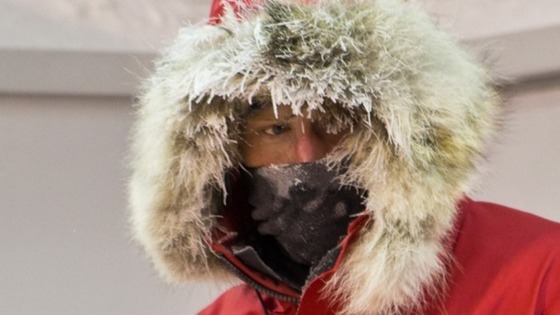 Prince Harry will join service men and women from Walking with the Wounded in Trafalgar Square ahead of his South Pole trek.
Three teams set off for the South Pole on 1st December, the Prince will be heading up the from the UK team who will race the Commonwealth and American teams.
Read more: Prince Harry trains for South Pole Walk With The Wounded trek
Advertisement
London's war dead remembered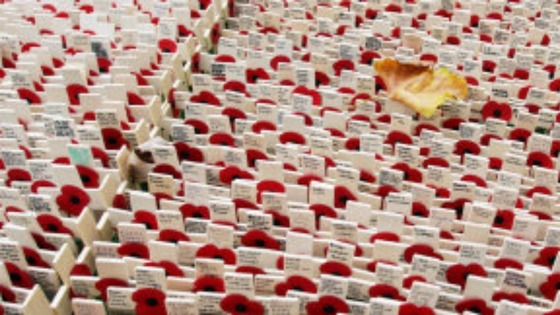 The Duke of Edinburgh will be accompanied by Prince Harry today when he makes his annual visit to the Field of Remembrance at Westminster Abbey.
The royals will pay their respects by each laying a Cross of Remembrance in front of two wooden crosses from the Graves of Unknown British Soldiers from the First and Second World Wars.
The Last Post will be played before a two minutes' silence is held and Philip and Harry will then visit the plots, meeting veterans from both past and more recent conflicts.
The first Field of Remembrance was held in the grounds of Westminster Abbey in November 1928, making 2013 the 85th year.
Prince Harry coaches rugby
The 'All Schools Programme' was launched last year with the aim of showing rugby union is a game that everybody can play and that it is not just for elite schools - like Eton College where Prince Harry went.
More than 100 secondary schools joined the project in 2012/13, and 100 more have signed up for 2013/14. Overall, the RFU hopes 750 schools will benefit from the scheme.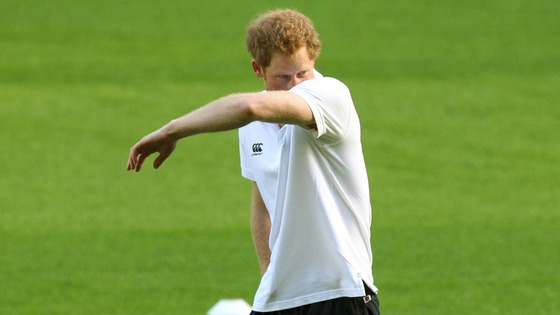 Speaking at Twickenham, Prince Harry said: "There are so many good things about rugby. You've got to make rugby cool. I bet you can if you get your proper kit and put that up at school, you'll get more kids wanting to play."
Prince Harry coaches rugby
Former England star Jason Robinson joked with Harry that he could make it into the England squad for the forthcoming World Cup in 2015, saying: "We're looking for a winger or a full-back."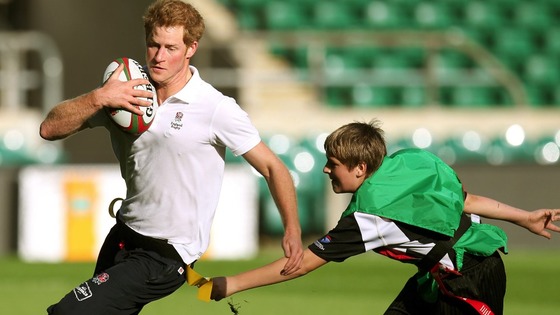 Jason Robinson also gave Prince Harry a pair of his boots. He told him: "I can't guarantee they'll get you into the England team, but you'll be quick."
One of the schools Harry helped coach today was the Rokeby School in Newham, east London.
Prince Harry coaches rugby
Prince Harry joked he was already "past it" during his coaching session at Twickenham today. He was training with schoolchildren alongside former England star Jason Robinson, who said:
I'll be looking to see what you've got.
Prince Harry replied:
I think I'm a bit past it already.
Load more updates
Back to top