Right to Buy sales are set to outstrip supply of new council homes in London - new research has found. Across the capital, councils predict they will lose 1.5 council homes for every one they build.
Drawing on new data provided by London boroughs the report estimates that based on current development plans around 10,300 council homes will be completed over the decade to 2023/24, compared to an estimated 16,100 Right to Buy sales leaving almost 6,000 fewer council homes by 2023/24.
The London Assembly Labour data shows that London boroughs expect 1.5 council properties to be sold over the next ten years for every new home that will be built.
The apartments at Abbey Wood in south east London are being marketed at an 'exclusive launch' in Hong Kong at the end of the month.
Read the full story ›
Advertisement
House prices in five UK cities have been rising faster than in the capital.
Findings by Hometrack found house price growth in London slowed by two-thirds in the last quarter to 0.5%. That is compared to 1.4% three months ago.
Meanwhile property in Edinburgh, Glasgow, Southampton, Bristol and Birmingham rose at a faster pace in the three months to November.
Edinburgh (1.8%) and Glasgow (0.9%) registered the fastest house price inflation in the last quarter, as demand fed back into the market post-referendum.
The greatest reversal was seen in Aberdeen (-0.4%) and Cambridge (-0.2%), but Oxford (0.3%), Cardiff (0.2%) and Bournemouth (0.1%) also showed pronounced slowdowns.
Top of the list, a £50 million penthouse. No prizes for guessing which city it's in.
Read the full story ›
It didn't take long for the converted flower shop to be snapped up. 220,000 people looked at the advert on Zoopla.
Read the full story ›
Protesters in Kensington have forced the world's biggest property fair to close.
The MIPIM property event attracts thousands of investors and developers every year.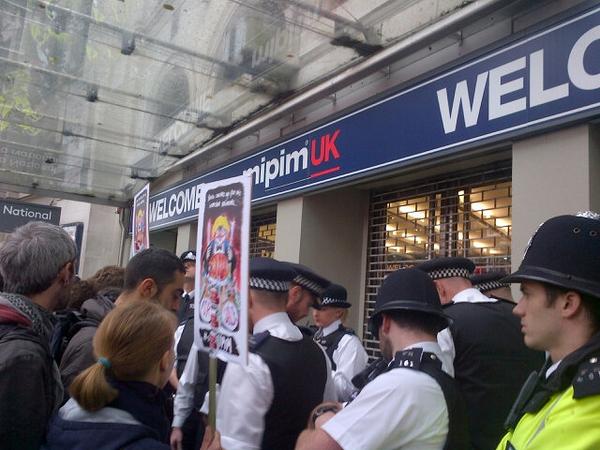 But the event has become a target for protests highlighting London's housing crisis.
Advertisement
A developer in London is causing a stir in the property market with an unusual business plan - she builds properties, sells them, and gives all the profits away.
Charlotte Grobien has already raised a million pounds, and has a target of a half a million more by Christmas.
Ruth Zorko went to meet her and representatives of two of her chosen charities, Whizz-Kidz and The Eikon Charity.
A London flat which was home to George Harrison and Ringo Starr in the 1960s has been put on the market for £2.5 million.
Read the full story ›
Property values in London have surged ahead of the rest of the country, recording a 19.1% year-on-year jump and taking the average property price in the capital to £514,000.
Nationally prices have reached a new record high of £272,000 on average after rising by 11.7% over the last year, according to figures from the Office for National Statistics.
An estate agents has calculated that residential property in London is now worth over £1.5 trillion.
Read the full story ›
Load more updates