Top of the list, a £50 million penthouse. No prizes for guessing which city it's in.
Read the full story ›
It didn't take long for the converted flower shop to be snapped up. 220,000 people looked at the advert on Zoopla.
Read the full story ›
Advertisement
Protesters in Kensington have forced the world's biggest property fair to close.
The MIPIM property event attracts thousands of investors and developers every year.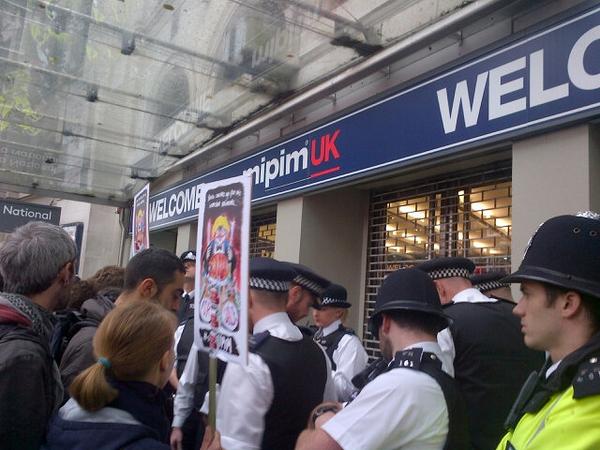 But the event has become a target for protests highlighting London's housing crisis.
A developer in London is causing a stir in the property market with an unusual business plan - she builds properties, sells them, and gives all the profits away.
Charlotte Grobien has already raised a million pounds, and has a target of a half a million more by Christmas.
Ruth Zorko went to meet her and representatives of two of her chosen charities, Whizz-Kidz and The Eikon Charity.
A London flat which was home to George Harrison and Ringo Starr in the 1960s has been put on the market for £2.5 million.
Read the full story ›
Property values in London have surged ahead of the rest of the country, recording a 19.1% year-on-year jump and taking the average property price in the capital to £514,000.
Nationally prices have reached a new record high of £272,000 on average after rising by 11.7% over the last year, according to figures from the Office for National Statistics.
Advertisement
An estate agents has calculated that residential property in London is now worth over £1.5 trillion.
Read the full story ›
Homes in London cost an average of £42,000 higher if they are within five minutes' walk of a station, a survey has found.
Read the full story ›
For the first time ever, the cost of renting in London is double what it costs across the rest of the UK.
New figures from the HomeLet Rental Index show the average rent in the capital is now £1,412, compared to £694 elsewhere.
It also revealed rent in London has increased 11.2% in the last 12 months.
A growing number of businesses in London are being evicted so their buildings can be turned into flats.
It follows a change to the law, which means full planning permission is no longer needed to convert commercial property in new homes.
Some councils are now criticising developers taking advantage of the situation to make a profit from the capital's booming housing prices.
Islington Council's executive member for housing and development, Councillor James Murray, said: "I'm very frustrated by the planning minister's decision to stop us doing what's right for Islington.
"We're already seeing small businesses and charities being evicted from offices to make way for bedsits. People in Islington are losing out on jobs, affordable housing, and any community benefit."
Load more updates