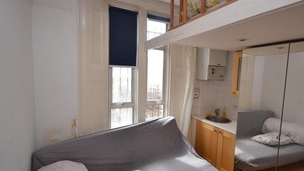 A studio flat in north London measuring just 3m by 2m has gone on the market for £780 a month.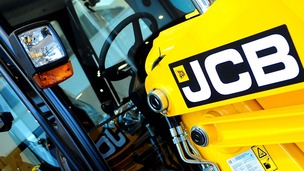 There's a problem when it comes to building mega basements for the super rich. The diggers go so deep, it's difficult to get them out.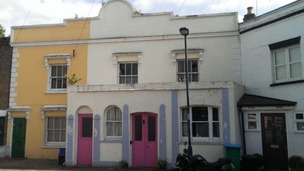 It was the last, unusual, wish of the former owners of the property in south west London to be laid to rest beneath their lawn.
Live updates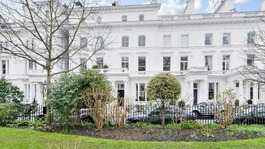 A stunning home built on the site of a workhouse which inspired Dickens to write Oliver Twist has been put on the market for £13.5 million.
Read the full story
London house prices to rise by a quarter in five years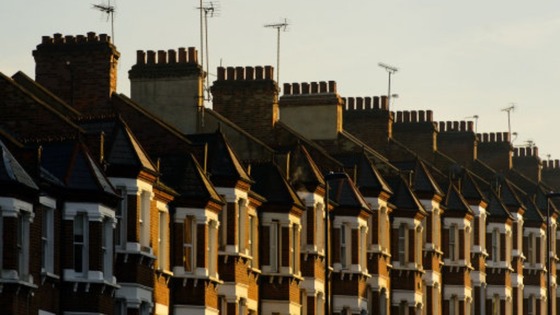 London prices have risen by 10.9%, according to latest Land Registry figures, the fastest rate since July 2010.
The average price of a home in the capital now stands at £409, 881.
Advertisement
London house prices to rise by a quarter in five years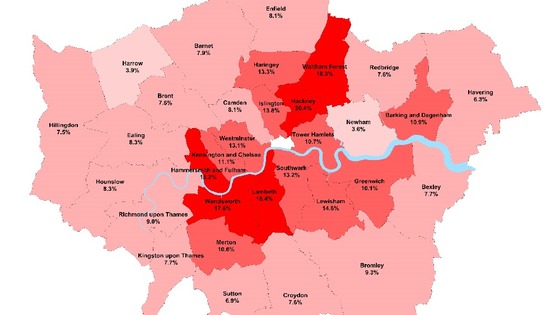 Borough by borough, the rate of growth from January 2012- January 2013 differs:
Hackney - 20.4%
Waltham Forest - 18.3%
Wandsworth - 17.6%
Lambeth - 16.4%
Hammersmith & Fulham - 15.2%
Lewisham - 14.6%
Islington - 13.8%
Haringey - 13.3%
Southwark - 13.2%
Westminster - 13.1%
Kensington and Chelsea - 11.1%
Barking and Dagenham - 10.9%
Tower Hamlets - 10.7%
Merton - 10.6%
Greenwich - 10.1%
Bromley - 9.3%
Richmond - 9.0%
Ealing - 8.3%
Hounslow - 8.3%
Enfield - 8.1%
Barnet - 7.9%
Kingston - 7.7%
Bexley - 7.7%
Croydon - 7.6%
Brent - 7.6%
Redbridge - 7.6%
Hillingdon - 7.5%
Sutton - 6.9%
Havering - 6.3%
Harrow - 3.9%
Newham - 3.6%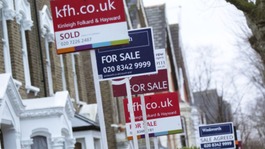 Overall, Savill's predict a 24.4% price rise for London property over the next five years - and an even bigger growth for the suburbs.
Read the full story
London house prices to rise by a quarter in five years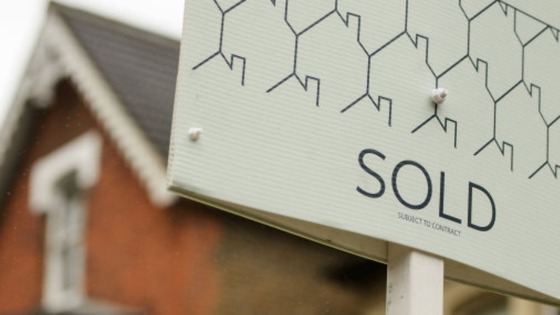 Property prices in central London will grow more than 23% over the next 5 years, however prime markets in commuter zones could exceed this growth as more people move out of central London.
The suburbs have become the first step for buyers looking to make the move out of the capital, according to estate agents Savill's. Getting more for their money, still having local conveniences on their doorsteps and good schools are a driver which encourages families to look further afield.
200K a month: London's flat rental record
Other things you could spend that monthly rent on:
A 2 bedroom flat in Ilford
A 3 bedroom house in Sidcup
A brand new Ferrari California T (not available until next month)
6 diamond encrusted Rolex watches
Shelter and bedding for 1,950 families in Typhoon torn Philippines
Advertisement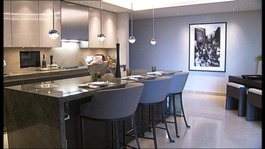 If you have £2.3m a year spare, take our tour of One Hyde Park to see the kind of space you'd get for your money.
Read the full story
200K a month: London's flat rental record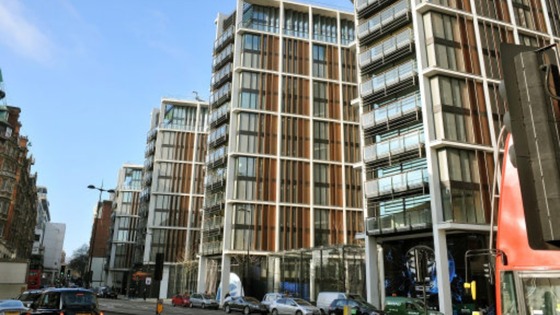 A rare opportunity to rent a five bedroom flat at the exclusive development One Hyde Park has come up. Few of the luxury apartments have appeared on the market as rental property, so this will be exciting news for some.
However, the price tag will put off most of us - a record breaking £195,000 a month.
Any one putting their property on the market in Islington or Stoke Newington could find their 'For Sale' is given a makeover by an anonymous protester. Posters with the words 'Estate Agents: Everyone Hates You' have begun appearing outside a number of properties.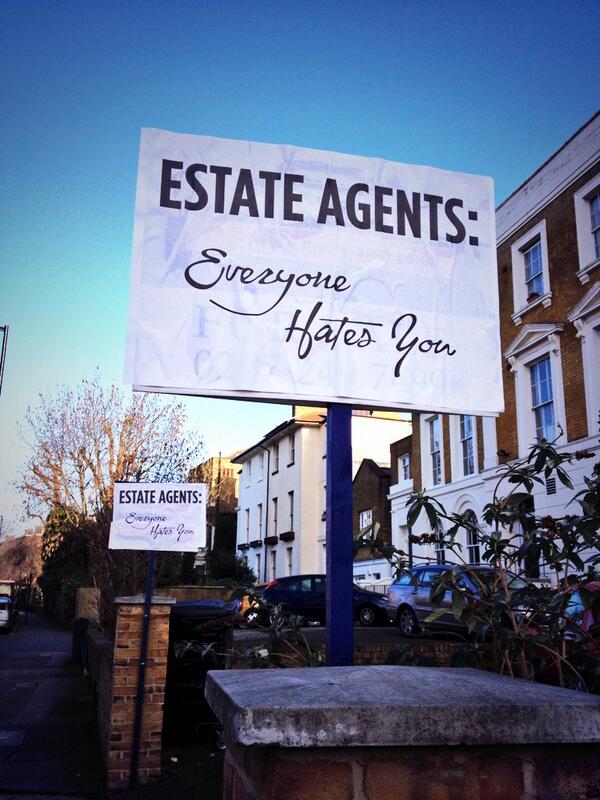 Number of new London homes up 60%
The number of new homes being registered by developers in London hit its highest level for more than a quarter of century last year, according to the National House Building Council.
More than 26,000 new-build homes were registered in the capital in 2013, representing a 60% increase on 2012's figure.
It also marks the highest figure since electronic records began more than 26 years ago.
Load more updates
Back to top