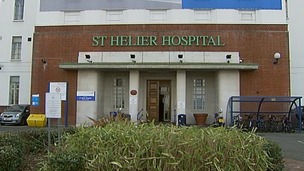 A group of pregnant women are protesting against proposals to downgrade St Helier Hospital in south London.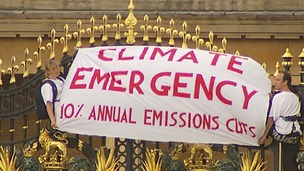 Four people have been charged after scaling the gates of Buckingham Palace and chaining themselves to the railings of Buckingham Palace.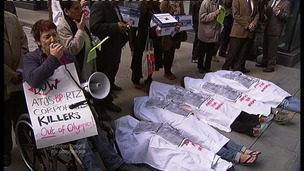 Olympic inspectors have given a glowing report on London's preparations - but will the games face further protests?
Live updates
Anti-cuts protest blocks The Strand
The Ministry of Justice has responded to the protest by UK Uncut this afternoon, saying cuts are necessary as legal aid is simply 'costing too much'.
"We have one of the best legal professions in the world, but cannot close our eyes to the fact that - at around £2 billion - legal aid is costing too much.

The Government's legal aid reforms will create a sustainable legal aid system that will still be one of the most generous in the world. We want to ensure the limited public funds available are targeted at those cases and people who need it most.
At a time when major financial challenges are being felt by businesses and households across the country, the legal sector cannot be immune from the Government's commitment to getting better value for every penny of taxpayers' money we spend."
– Ministry of Justice
Anti-cuts protest blocks The Strand
A demonstration organised by anti-cuts group UK Uncut has formed a human road block on The Strand outside the Royal Courts of Justice. The protest is to oppose government cuts to Legal Aid funding.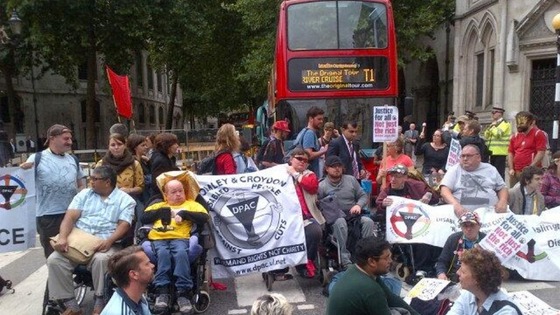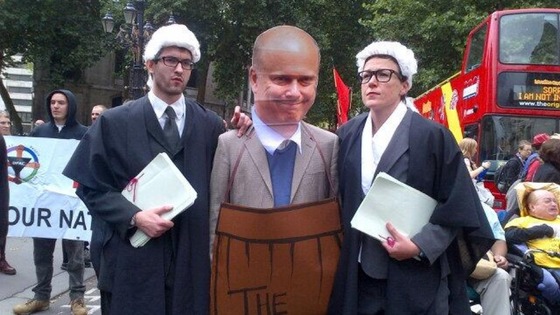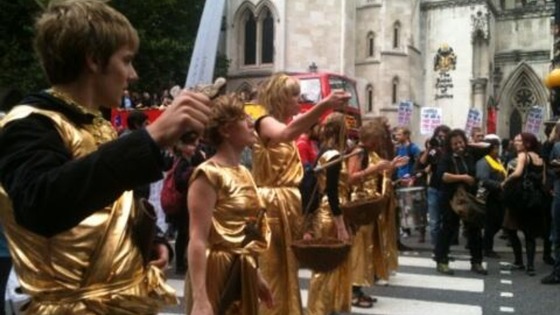 Advertisement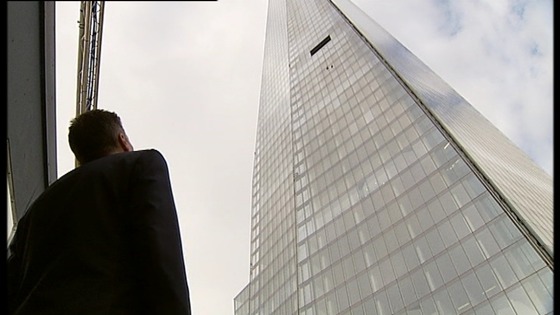 A Greenpeace activist is in court today over her part in a protest climbing up the side of the shard.
Alison Garrigan will appear at Camberwell Magistrates Court today charged with aggravated trespass.
Five other women who were involved have already accepted police cautions.
Thousands of campaigners marched from St. Thomas' Hospital to Downing Street this lunchtime to put pressure on the Government about changes to hospitals in the capital. Several have been told they will have units closed or downgraded. Glen Goodman joined the marchers.
Benefit reform protests
National
The UK Uncut protest group said today's protests against the 'bedroom tax' and other benefit cuts had been successfully completed:
All #ukuncut protests are over. WHAT AN AMAZING DAY! solidarity to all those who took action against the #bedroomtax & cute today -be proud!
Benefit reform protests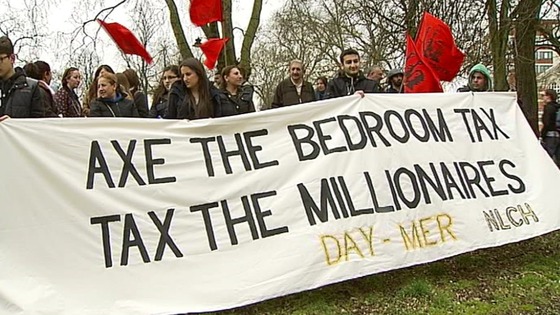 Advertisement
Benefit reform protests
Mothers in Haringey protesting against changes to the benefit system told ITV London what affects the reforms will have.
Benefit reform protests
National
Iain Duncan Smith is a serial offender for misusing statistics. He has been wrapped over the knuckles for doing this before and if he needs to cook the books, his arguments must be weak.
– Frances O'Grady, TUC general secretary
Benefit reform protests
National
The Work and Pensions Secretary was today accused of misrepresenting government statistics in order to claim his cap on benefits was driving people to find work.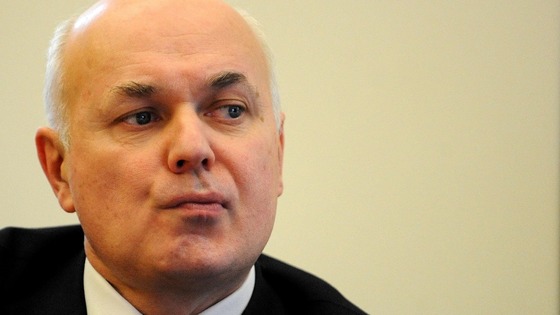 The Department for Work and Pensions(DWP) released figures yesterday showing the number of people expected to be hit by the cap had fallen from 56,000 to 40,000. Iain Duncan Smith hailed the figures, saying the cap had provided a "strong incentive" for people to look for jobs.
However, Jonathan Portes, the National Institute of Economic and Social Research and a former chief economist at the DWP, said "there was no evidence at all" that the cap had affected people's behaviour.
Mr Portes told the BBC Radio 4 Today programme: "It may be that the benefit cap has indeed had the effect that Iain Duncan Smith would like it to have.
"That is perfectly possible but without doing the analysis - and it has not been done - you simply cannot say that and you shouldn't say it.
"This is, I am afraid, a consistent pattern of trying to draw out of the statistics things which they simply don't show."
Benefit reform protests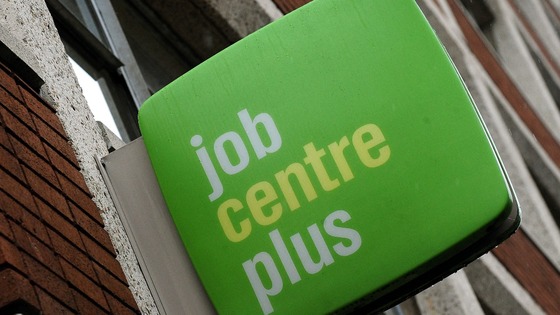 Mothers in Haringey will demonstrate today against government benefit cuts, which they say will hit them the hardest.
The benefits cap is being trialed at four London boroughs from Monday, including Croydon, Enfield and Bromley.
Load more updates
Back to top