The threat warns Barton he could face a grisly end. He responded by pointing out the bad grammar.
Read the full story ›
The QPR manager Harry Redknapp launched an extraordinary rant about his attacking midfielder Adel Taarabt saying the Moroccan was "about three stone overweight". Taarabt is one of the most talented players in the QPR squad but was left out of the team to play Liverpool yesterday. At the post-match press conference, Redknapp went public about his problems with the player:
He played in a reserve team game the other day, and I could have run about more than he did. So no, I can't pick him. I can't keep protecting people who don't want to run about and train, who are about three stone overweight. What am I supposed to keep saying, keep getting your 60, 70 grand a week but don't train?
– Harry Redknapp, QPR Manager
QPR lost yesterday's match 3-2 after conceding two own goals. The result means they have taken just four points from their first eight Premier League games.
Advertisement
Consultation gets underway today over plans by Queens Park Rangers Football Club to redevelop hundreds of acres of brownfield land in West London. The regeneration project would provide 55,000 new jobs and 24,000 new homes as well as a new stadium for the club.
QPR have completed the signing of Brazilian international Sandro from Tottenham Hotspur.
The 25 year-old has put pen to paper on a three-year deal, after Rangers agreed an undisclosed fee with Spurs for the midfielder's services.
He's been a massive target of mine all summer and I honestly didn't think we'd be able to pull it off – it's a real statement from the club, from the owners, to bring in a player of his undoubted ability.

He brings energy, aggression, power and quality. They call him the Beast. He's not only a top quality footballer, but a fantastic boy as well. He'll lead by example for us.

Tottenham fans loved him and I'm sure the QPR fans will too.
– Harry Redknapp, QPR manager
Redknapp: "He's not only a top quality footballer, but a fantastic boy as well. He'll lead by example for us." http://t.co/hEujjnNnKP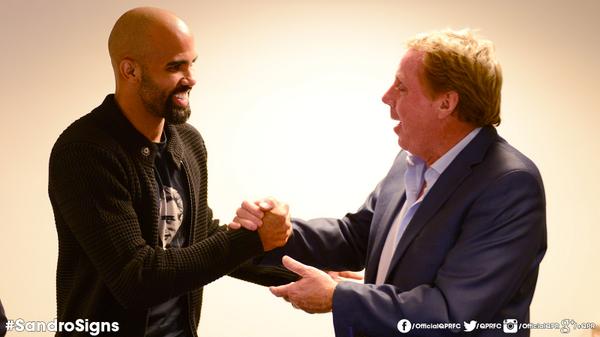 QPR have announced the signing of midfielder Sandro from Tottenham on a three-year deal for an undisclosed fee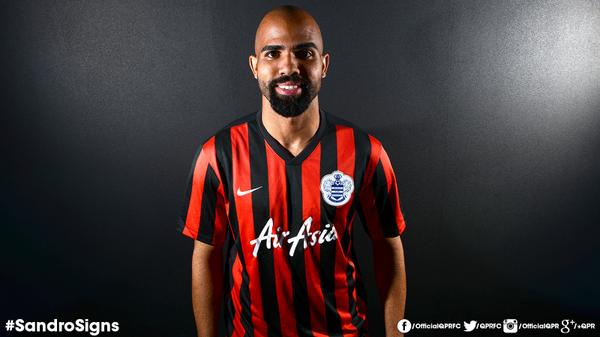 Advertisement
QPR manager Harry Redknapp has announced Tottenham midfielder Sandro is undergoing a medical.
The club are looking to bring in both the Brazil international and Liverpool forward Fabio Borini.
QPR are moving closer to a deal to secure Sandro which would see him become Redknapp's ninth summer arrival.
It looks like Fabio Borini is on his way out of Anfield, with Press Association Sport reporting that Liverpool have accepted an initial £10million bid for the striker from QPR.
Borini has struggled to settle in Merseyside and was linked with a permanent move to Sunderland, where he spent last season on loan. However, that move fell through with Borini rumoured to be unwilling to move to the Stadium of Light and now it seems like Rangers boss Harry Redknapp has taken advantage of that to snap up a replacement for the recently-departed Loic Remy.
A move by QPR for Lassana Diarra has fallen through, despite the midfielder passing a medical on Saturday.
Diarra watched Rangers' 1-0 league victory over Sunderland from the Loftus Road stands on Saturday, with manager Redknapp saying the deal was complete barring paperwork. However, the Lokomotiv Moscow midfielder's move has now fallen apart, denying Redknapp the chance to work with the France midfielder he signed at Portsmouth.
One of the most famous figures of transfer deadline day appears to have gone AWOL. PA Sport, who've been reporting the transfer gossip all morning, are threatening to call the police if he's not seen in the next hour.
"There's still no sign of Harry Redknapp! It's starting to get worrying now. Another hour and we'll call the police."
– PA Sport
In an earlier update, they posted: "It's nearly 11 and we haven't seen Harry Redknapp yet. Where is he? Did Sandra forget to set the alarm?"
And fans on Twitter are calling for his famous 'quote from the window of his Range Rover' shot, seen so many times in previous years.
Deadline day isn't the same without a car window interview with Harry Redknapp!
Load more updates