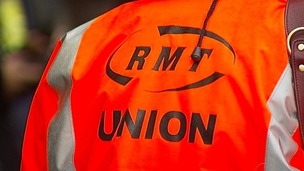 Maintenance staff on three tube lines are entering their third day of strikes today.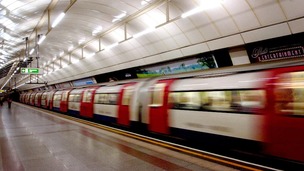 A strike affecting the Jubilee, Northern and Piccadilly lines goes ahead from 4pm.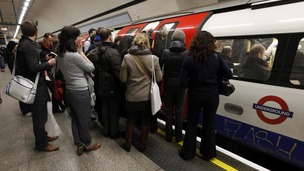 Union bosses have forecast "widespread" disruption, as workers who maintain and upgrade tube lines go on strike next week.
Live updates
'Boris bike' workers to strike
Meanwhile it's emerged that the bikes cost the taxpayer £11 million a year to keep on road.
An article in the Times newspaper estimates that as there are 8,000 bikes, the annual operational cost to the taxpayer is £1,388 per bike.
The scheme has been running for three years, which suggests taxpayers have contributed more than £4,000 per bike.
Barclays, the sponsor, has paid just a sixth of the total cost.
But Boris Johnson says using some taxpayers' money is inevitable and the scheme still remains a great investment for London.
'Boris bike' workers to strike
The RMT Union says that workers on the 'Boris bikes' scheme - run by Serco Barclays - are striking over:
-The imposition of a 2% pay increase for 2013
-The imposition of shift change patterns
-The continuous bullying and harassment of members
-The company's refusal to reach a formal agreement on travelling time or on travel allowances
Mayor Boris Johnson has described a strike as 'disappointing'.
Advertisement
Head on tube collision avoided
In response to the London Underground statement, an RMT spokesman told ITV London:
"We dispute all of that. It was the automatic operating system that allowed the train onto the track, the incident happened just north of Finchley.
Witnesses say that the trains were at a maximum 200 metres apart and yes the drivers did see each other's vehicles, RMT confirms that.
The driver received a breaking warning signal in the cab...but it was the driver himself who then had to reverse the train back into the station.
We believe that there is also CCTV of the incident and we are challenging London Underground to release that and to agree to a full external investigation."
Head on tube collision avoided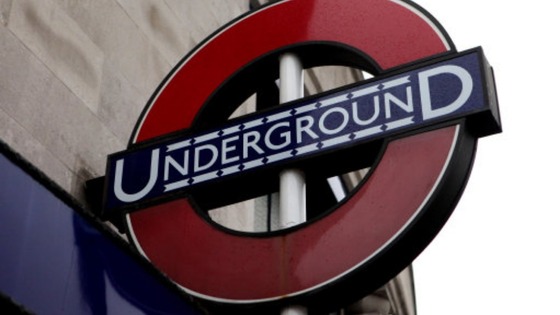 Nigel Holness, London Underground's Operation Director, said:
"It is totally irresponsible of the RMT leadership to attempt to scaremonger in this way.
There was no risk to staff or customers, the signaller ordered the train to come to a halt as it was departing Finchley Central station and when it was around 1 kilometre away from Mill Hill East, and well clear of the single track section of the Mill Hill East branch.
However the signalling would have also prevented it travelling onto the single track.
We are of course looking closely at the incident to ensure that our processes are working and being followed correctly, but we have an excellent safety record and we would never compromise the safety of our staff and customers."
Head on tube collision avoided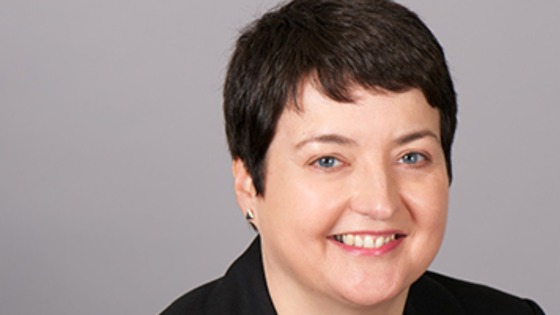 Labour London Assembly Transport spokeswoman Val Shawcross said:
"We need anurgent investigation into how such a serious breach of safety could ever happenon the Underground. We need to understand what went wrong to stop it happeningagain.
It looks like the quick actions of a train driver averted disaster and they should be commended for their response.
TfL need to conduct an immediate investigation to make sure the line is safe, and we need a thorough investigation by the independent Rail Accident investigation Branch to identify any longer term problems.
The Mayor and Transport for London need to come clean about how this could possibly happen and what steps they will take in the future.
With a 12.5% cut to TfL's budget from the government coming soon we need to know that the Tube can be operated safely and not put passengers in harm's way."
Head on tube collision avoided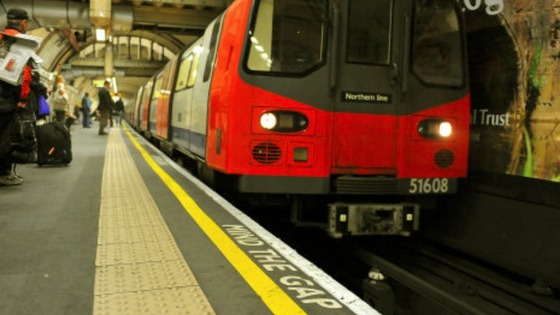 The RMT union claimed the incident took place on Monday evening when a train pulling out of Finchley Central was asked to put on the emergency brake shortly before seeing a train approaching on the single track lane from Mill Hill East station.
The union said in a statement:
"Tube union RMT demanded urgent answers from London Underground chiefs today over massive breaches of safety that enabled two trains to end up narrowly avoiding a head on collision on a section of the Northern Line on Monday evening.
In the shocking incident on Monday, which reinforces RMT's claims that a cuts and targets led culture on London Underground is compromising safety and which also exposes the lethal nonsense of driverless operation...
...a train out of Finchley Central was given a target speed to proceed out of the station and after approximately 2 train lengths was asked to apply an emergency brake.
Upon doing this the train operator became aware of a train approaching from Mill Hill which is a single track line.
The driver was forced to take emergency action and to reverse and move back to Finchley Central, avoiding a potential head on collision with the train heading south on the same section of track.
Both trains were in service and carrying passengers and it was only due to the swift action of the driver that a potentially fatal head on collision was avoided.
Advertisement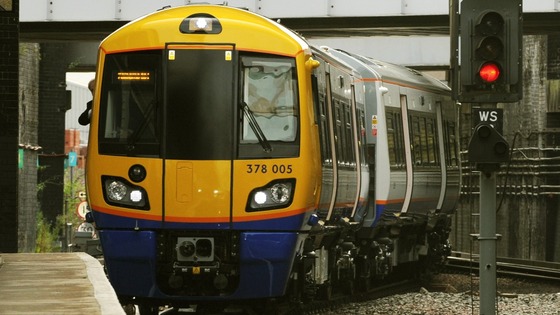 The rail union RMT is threatening strikes on London Overground in a row over plans to axe more than 100 guards. Transport for London wants to switch to driver-only trains on the North London Line from Stratford to Richmond and Clapham.
TfL says 130 posts will disappear, saving £5m a year. RMT General Secretary Bob Crow said: "The news that millions of passengers are to be put at risk through plans to throw guards of London Overground trains on north London routes will send shockwaves through transport services."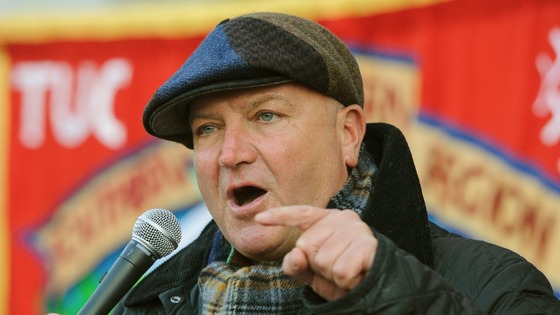 Transport for London insisted the guards are no longer needed to open and close doors and the move would bring services in line with other parts of the Overground network.
Acting Director of TfL London Rail, Jonathan Fox, said: "The safety of our customers and staff is paramount and these proposals will maintain our excellent safety record."
RMT members who work at London Midland will be balloted for strike action in a row over the sacking of a revenue protection officer.
The union says James Crabtree lost his job after a dispute with a passenger who they describe as a "known troublemaker".
Rail franchise bids halted
Politicians, consumer groups and trade unions have all lined up to criticise the government over its handling of the West Coast Mainline franchise process.
"The whole sorry and expensive shambles of rail privatisation has been dragged into the spotlight this morning and instead of rerunning this expensive circus, the West Coast route should be renationalised on a permanent basis."
– Bob Crow, General Secretary of the RMT transport union.
"Only last week the Transport Secretary repeated his claim that the process was conducted properly and he would hand over the franchise to First on time, despite all the concerns that had been raised.

"The Government's belated admission that it ran a flawed tendering process will come as a surprise to no one."
– Shadow Transport Secretary Maria Eagle MP.
"This extraordinary announcement highlights the weaknesses in the franchise process. It's a process that puts finance first rather than passengers, but now it seems we can't even rely on the numbers for that.

"The Government's review of franchises must now be used to look at how we can get rail services that meet passengers' needs and grow and improve our railway."
– Richard Hebditch, The Campain for Better Transport
London 2012 Olympics
RMT members ban overtime on South West Trains on opening ceremony day in a row over Olympuc bonus payments. @londontonight
Load more updates
Back to top