Rolling Stones back in Hyde Park
The Rolling Stones returned to London's Hyde Park last night after 44 years and a day.
Last time, Mick Jagger wore a white dress and began by quoting from a poem by Shelley.
This time, Jagger - now Sir Mick and celebrating his 70th birthday in three weeks - was wearing a leopard print jacket and last night launched straight into Start Me Up, the band's last top 10 hit.
"How're you doing?" he asked the crowd before their second song, it's Only Rock And Roll.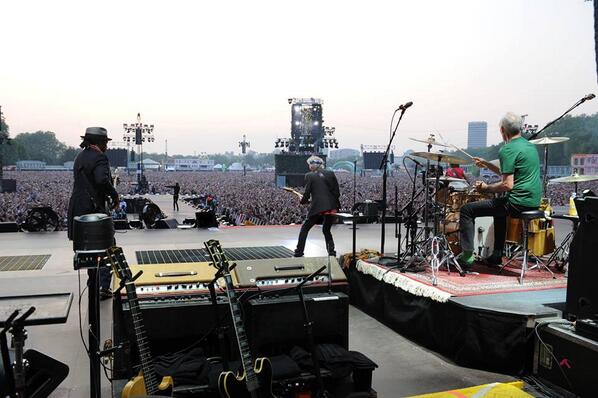 It was the Stones' first gig in Hyde Park since that historic free concert on July 5 1969 - just two days after the death of founder member Brian Jones, who was found dead in the swimming pool at his Sussex home shortly after leaving the band.
That show marked the live debut of his replacement guitarist, Mick Taylor, who was later replaced by Ronnie Wood.
Sir Mick had hinted during the week that yesterday's concert would feature many of the songs from the band's 1969 set list.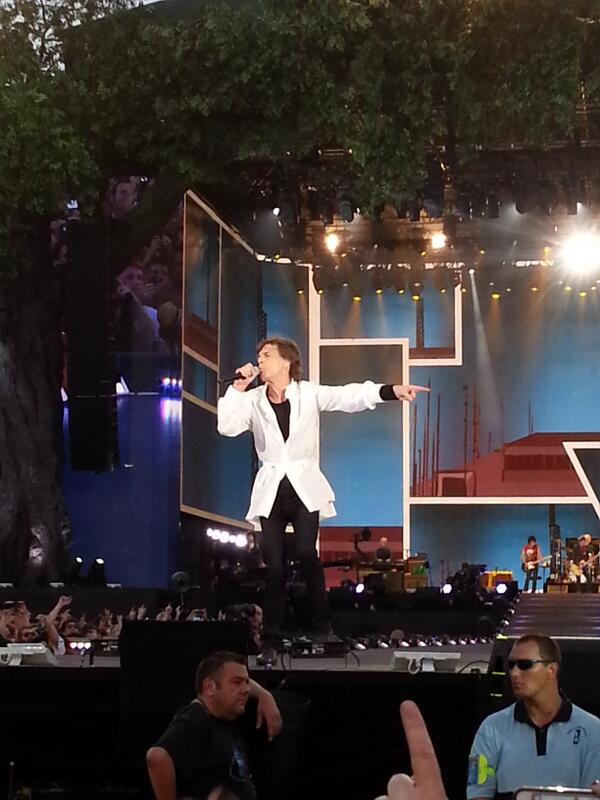 In an interview with Absolute Radio's Pete Mitchell, he joked: "Obviously, the same set list is going to be used, it saves me having to think."
But the set opened with a series of songs that had not even been written in 1969.
Tens of thousands of people were in the crowd, including stars such as David Walliams and wife Lara Stone, Gemma Arterton, Ben Whishaw, Chris O'Dowd, Noel Fielding, Simon Fuller and Bobby Gillespie of Primal Scream, who were all in the VIP area.
The Stones' set finished, as it began, with fireworks.
The veteran band had played for two hours, closing their initial set with Brown Sugar, then encoring with You Can't Always Get What You Want and a crowd-pleasing Satisfaction.
The Stones were topping the bill on the second day of a new festival, Barclaycard Presents British Summer Time.