Mayor forces through fire cuts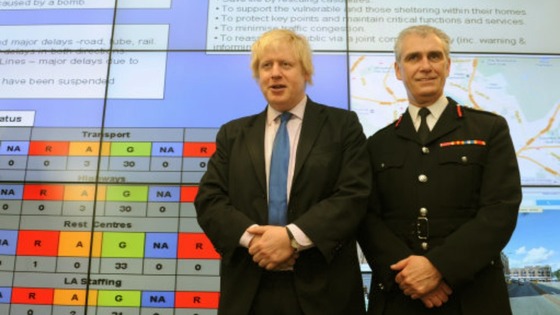 London's Fire Commissioner, Ron Dobson, had originally proposed closing 12 fire stations, reducing the number of fire engines by 18 and cutting 520 jobs.
A series of public meetings and other consultations were made, resulting in changes to the original plans, but they were still rejected by the fire authority.
In a letter to the authority's chairman, James Cleverly, the Mayor said action had to be taken so that savings could be made, otherwise the authority's spending for 2014/15 would be greater than its resources.
"This eventuality would not represent sound stewardship of public funds and would place both the Mayoralty and the authority in an unacceptable position," he said.
The Mayor warned that further delays to implementing the commissioner's proposals would increase the likelihood of compulsory redundancies.
"I am also mindful of the desirability - which I know LFEPA members share - of avoiding compulsory redundancies for firefighters. Further delays to the implementation of the Commissioner's proposals will increase the likelihood of compulsory redundancies."
Mr Dobson has stressed that safety standards would not be affected by his proposals, which have been opposed by the Fire Brigades Union.
A spokesman for the London Fire Brigade said: "The authority has now received and is considering the Mayor's direction."