Live updates
Kidney surgery breakthrough
First use for pioneering medical kit
Kidney surgery breakthrough
New surgery slashes hospital times
Advertisement
Kidney surgery breakthrough
Breaking new ground for kidney patients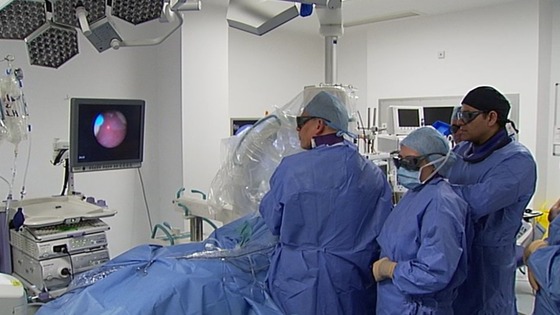 The Royal London Hospital has become the first in the UK to use a pioneering new device to remove kidney stones.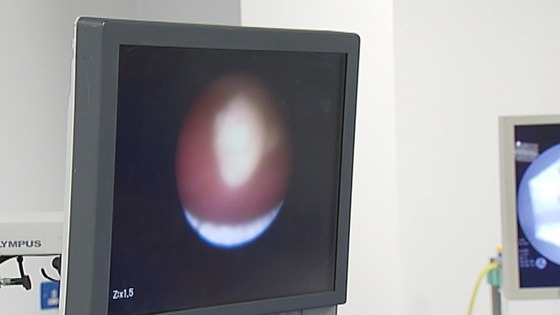 A tiny laser is inserted into the body - and breaks stones up into tiny fragments.
Surgeons say it's quicker, and less painful for patients, than conventional surgery using forceps.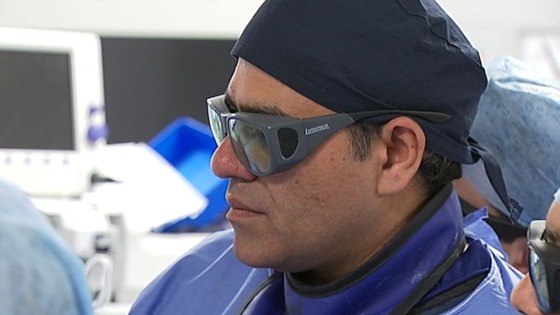 New technology used to remove kidney stones
The Royal London Hospital in Whitechapel has become the first hospital in the UK to pioneer new instruments to remove kidney stones. The tiny devices use a laser to break up the stones before they are sucked out.
Homeless patient trial
Homeless project aims to stop 'revolving door'
A London hospital is pioneering a way to stop the so-called "revolving door" care of those who're homeless. At the moment, rough-sleepers can make a swift return for treatment, if they're sent back to the streets too soon. The Royal London in Whitechapel aims to prevent that, as Liz Wickham reports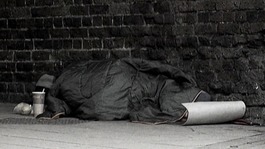 "Today I saw a programme that may divert some people away from street life and towards a healthier, if not happier, alternative."
Read the full story
Advertisement
Homeless patient trial
Homelessness trial is first of its kind
Professor Graham Foster, the principal investigator for the trial, said:
"The London Pathway approach is about joining up the hospital with the outside world, rather than everyone working in silos. It aims to address the complete gulf that sometimes exists between primary, secondary and social care, housing and the voluntary sector.

"We have all these truly excellent resources working independently - now for the first time a clinical trial will measure the success of joining up those resources so that they can work more effectively and hopefully reduce re-admissions."
Homeless patient trial
New method of treating homeless hospital patients
The Royal London Hospital is trialling a new way of caring for homeless patients, looking at their social and psychological needs as well as their medical ones.
The London Pathway approach will see all the patients' needs identified in the hospital before discharge, so that help can be arranged in time for their departure.
A nurse will act as the liaison between the hospital and outside organisations - such as a local housing authority or a patient's hostel manager - in the hope that this will reduce the chance of patients being re-admitted with the same health problems.
From London to Uganda: hospital shares midwifery tips
The Royal London Hospital in Whitechapel has been demonstrating new techniques it hopes could help midwives as far away as rural Uganda.
It has been showing its state-of-the-art maternity unit to Nobel Peace Prize nominee Esther Madudu, as Liz Wickham reports.
Negus death: Four in court
Four remanded over rapper murder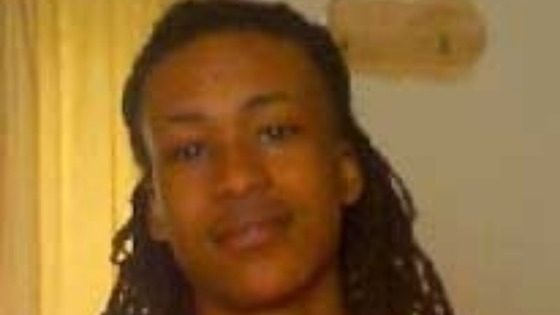 Four teenagers were remanded in custody when they appeared in court charged with the murder of Negus McClean, who was stabbed to death in a street attack.
Billal Lariba, Brandon Hamilton, Tershan Edwards and a 16-year-old boy, who cannot be named for legal reasons, appeared at Enfield Magistrates' Court charged with murder.
Adam Langston and a 16-year-old girl, who also cannot be named, appeared accused of perverting the course of justice.
They were released on bail on the condition they do not contact any of the other defendants.
All six defendants were told they would appear at the Old Bailey for a preliminary hearing on February 12.
Load more updates
Back to top