Live updates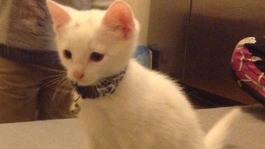 Sono, a male six-month-old white cat, was found last week in the run-down building in south west London
Read the full story
Dog dumped over garden wall
RSPCA inspector Kate Ford said:
It is a bit of a strange one. On the one hand, Lola seems to have been cared for. She is in good condition, has a lovely temperament and seems used to people, and then there was the bag of treats left nearby – a nice little touch which makes you think she had been loved. It also almost feels like a nice garden was chosen on purpose for her to be abandoned in.
On the other hand, she was dumped, and apparently over a high wall, which was quite some drop. Thankfully initial stiffness in her rear legs seems ok now and a vet gave her a clean bill of health.

She is such a lovely dog with a really sweet nature. I hope there is a happy ending round the corner for her.
Advertisement
Dog dumped over garden wall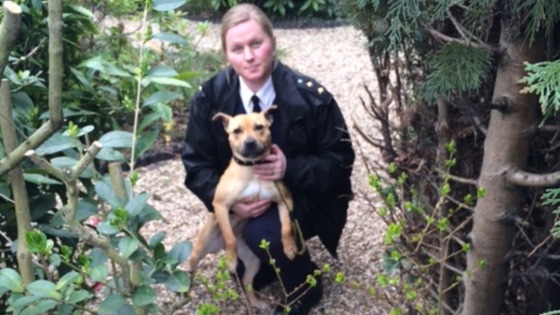 The RSPCA is appealing for information after a dog was dumped over a wall in Enfield.
The tan Staffordshire bull terrier was found in a garden in Cecil Road at around Midnight on Friday 14th March.
A plastic bag containing dog treats and a lead was found nearby.
The dog is thought to be around two years old and has been named Lola by the family who found her.
Her rear legs were extremely stiff at first and it is thought she had been dropped over the high garden wall.
Wallaby in Highgate cemetery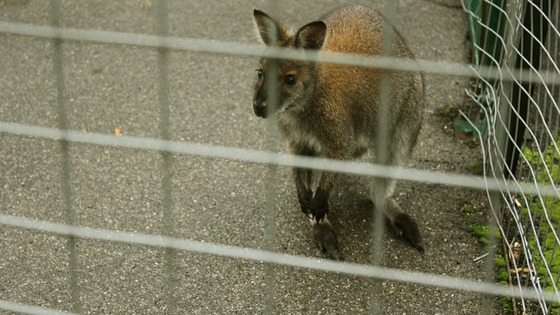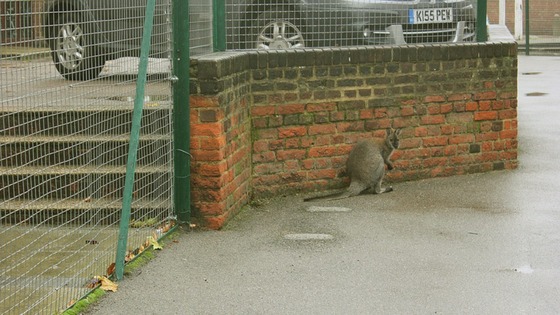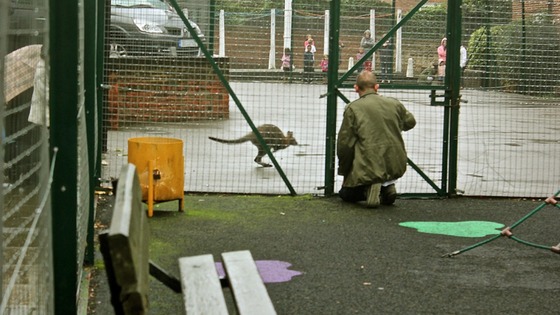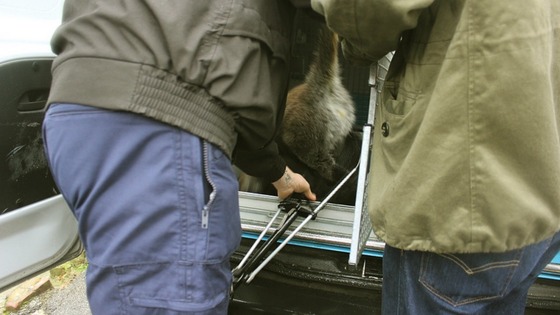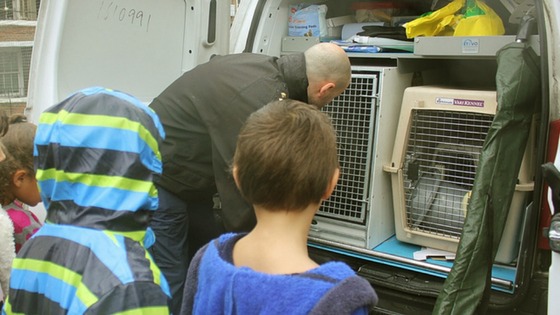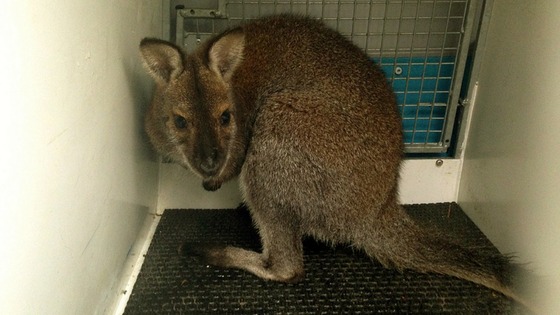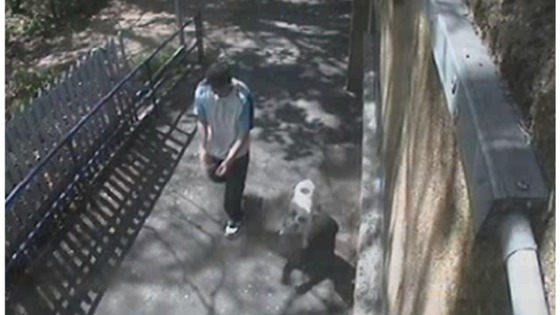 The RSPCA has released a CCTV image of a man calmly walking with his dog before it was punched and then thrown against a wall.
The CCTV footage shows a man who the animal charity want to speak to in connection with the attack on the dog which is thought to be a Staffordshire bull terrier.
The RSPCA is appealing for information after the attack which took place at Ladywell rail station, Lewisham on 6th June at around 2.00 pm.
Back to top