London's Saracens defend top place position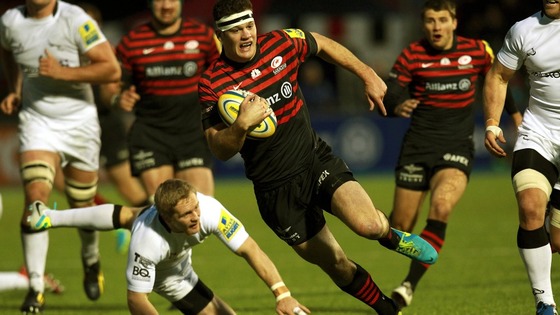 London's Saracens will look to extend their twopoint lead at the top of the Aviva Premiership in their home fixture againstLeicester later on today.
SteveBorthwick will captain the side from lock with Owen Farrell guiding proceedingsfrom fly half.
While England international David Strettle is missing from the match day squad, Chris Ashton will look to build on an impressive performance against Italian side Zebre last week as he starts on the wing..