A London hotel has come in for criticism on social media after it appeared to use the 'Je Suis Charlie' hashtag to promote a new venture.
Read the full story ›
A march for peace is being held in Shoreditch this afternoon to stamp out knife and gun crime in London. Youth Against Crime not Crime Against You and Oh Mothers, are working together to raise awareness of gang crime. The march aims to raise awareness of the dangers of carrying weapons. The groups hope to speak to both parents and youths about how to keep away from gangs, or how to leave one.
Today's march follows the stabbing death of 15-year-old Joel Adesina. The teenager was stabbed on Bethnal Green Road, following a late night row on December 5.
Advertisement
A cyclist who was involved in a collision with a van is now in a critical condition.
The crash took place yesterday morning on Shoreditch High Street. The 25-year-old cyclist was taken to Royal London Hospital, and the driver of the van was arrested on suspicion of dangerous driving.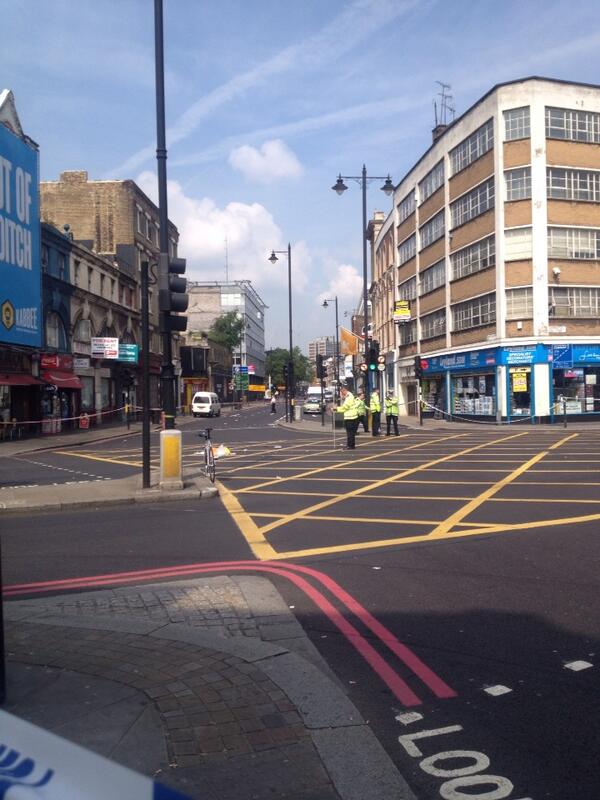 A10 Shoreditch High St (E1) jct of Grt Eastern St remains blocked following a collision. Traffic is slow on approach. http://t.co/FnnUeIeksE
Advertisement
The driver of a van involved in a collision with a cyclist in east London has been arrested.
Emergency services were called to Shoreditch High Street this morning . The male cyclist, who is in his 20s, has been taken to hospital.
Prince Andrew visited a technology company and a social enterprise network in the Tech City area of Shoreditch today. He began by visiting the creative firm Mother London Limited before heading to Yammer.com which aims to improve business collaboration and teamwork.
Boris Johnson says American retail giant Amazon has delivered a vote of confidence in London - by building a technology centre.
Read the full story ›
Load more updates