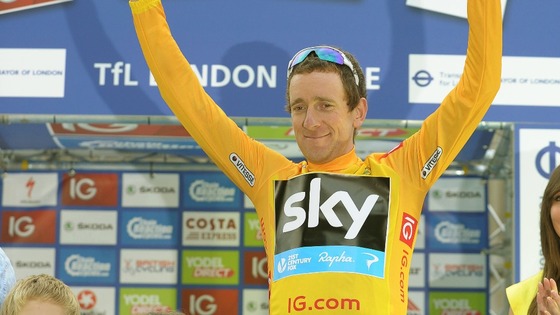 A plaque to mark the spot where Tour de France winning cyclist Sir Bradley Wiggins learnt to ride a bike is being unveilled today. His grandmother, Maureen Cousins, will be on hand to do the honours at Paddington recreation ground, not far from where he grew up in Kilburn.
The event follows a successful week at the world time trial championship in Florence, where he won silver and his Tour of Britain win last weekend.
Councillor Jan Prendergast says that having "worked to have a plaque put up to honour Sir Roger Bannister's connection with Paddington Rec over a decade ago, it became an ambition of mine to have a similar one put up for Sir Bradley Wiggins too."