A defiant 93 year old who was mugged for the small change in his wallet has told ITV News he won't be forced out of his home by the attack
Read the full story ›
Performers, residents and politicians who believe the Soho art and music scene is declining have come together to try and preserve the area for future generations.
They're worried that closing venues and redevelopment mean its original character will be lost forever.
Entertainer Stephen Fry says the area has always set trends in art, music and hospitality and should remain that way. He says it should be treated as a 'special case' when it comes to planning rules and regulations.
Advertisement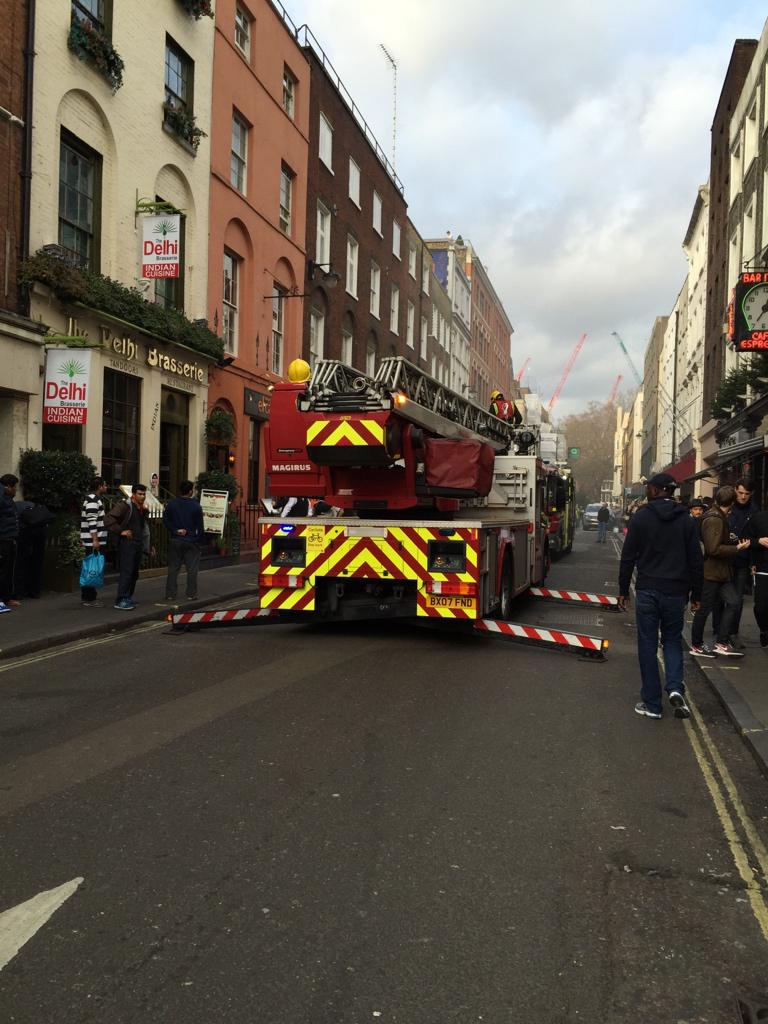 We believe that the fire is in a restaurant on Frith Street in #Soho. Lots of smoke so please keep doors & windows closed if you're nearby.
Advertisement
The notices have been posted in Covent Garden are thought to be aimed at organised criminal gangs.
Read the full story ›
Celebrities including Stephen Fry and Benedict Cumberbatch are appealing to mayor Boris Johnson to 'save Soho' from redevelopment.
Read the full story ›
Two masked gunmen have stormed a hotel and tied up a member of staff before making off with cash and mobile phones.
Police were called to the Dean Street Townhouse in Dean Street, in Soho at just after 3am today after the two men, said to be speaking in eastern European accents and wearing white hoodies, burst in and demanded money.
They threatened staff at the Georgian four-storey hotel and tied one man up, taking some cash and mobile phones before fleeing the scene.
No shots were fired and no one was injured but one man was treated for shock.
Anyone who witnessed the incident or has any information is asked to call Metropolitan Police officers in Westminster on 101.
Load more updates