Natalie Sharp and Christine Bicknell appeared in court over an alleged incident at a Lidl superstore in Wallington, south London.
Read the full story ›
A jogger was ignored by passers-by as he lay on the ground dying of a heart attack in a busy park because they thought he was sunbathing.
The man, in his 30s, was found dead in the middle of the park, after a resident finally decided to check on him because he was not moving.
Emergency services were called Plumstead Common, in Greenwich, south east London, at around 6.30pm on Tuesday, where they found the man was already dead.
A resident, who asked not to be named, said:
He was just lying there. It was a lovely day, so there were a few people sunbathing.

He just looked like he was asleep or resting. I feel dreadful, I wish I'd thought to call the police earlier - he was there for a good hour.
– Resident
Police confirmed the death is not being treated as suspicious.
Advertisement
A mother-of-three who rejected schools in west London's affluent Chelsea borough in favour of home education for her 10-year-old son has won her legal battle.
Sophie Sotello gave up her job as an officer manager 15 years ago to bring up her children out of the traditional school system. But the Royal Borough of Kensington and Chelsea prosecuted Sotello for failing to comply with a school attendance order for her youngest son Gabriel's education last year.
Today, she successfully appealed against her conviction after Kensington and Chelsea did not contest it.
Outside court, Ms Sotello said:
I knew right was on my side. My kids learned to quote Churchill - 'If you're going through hell, keep going'.
– Sophie Sotello
Graham Axford spent eight years pulling in £29,000 of housing and council tax benefit before he was finally caught out.
Read the full story ›
Wallington County Grammar School pupil Abdul Jamal Ottun died during a swimming trip at Shawnigan Lake School in British Columbia on Sunday
Read the full story ›
Advertisement
Estate agents are keen to point out links to nearby buses and tubes. But it's the pictures of the interior that are getting everyone talking
Read the full story ›
A driver had a lucky escape today at Wimbledon after a tree crashed onto her car.
The driver was uninjured, but had to be helped from her car outside the All England Club.
Here's an easy way to keep cool. Water from what appears to be a burst main on Southcroft Road, Tooting is shooting into the air, leaving part of a residential street under water.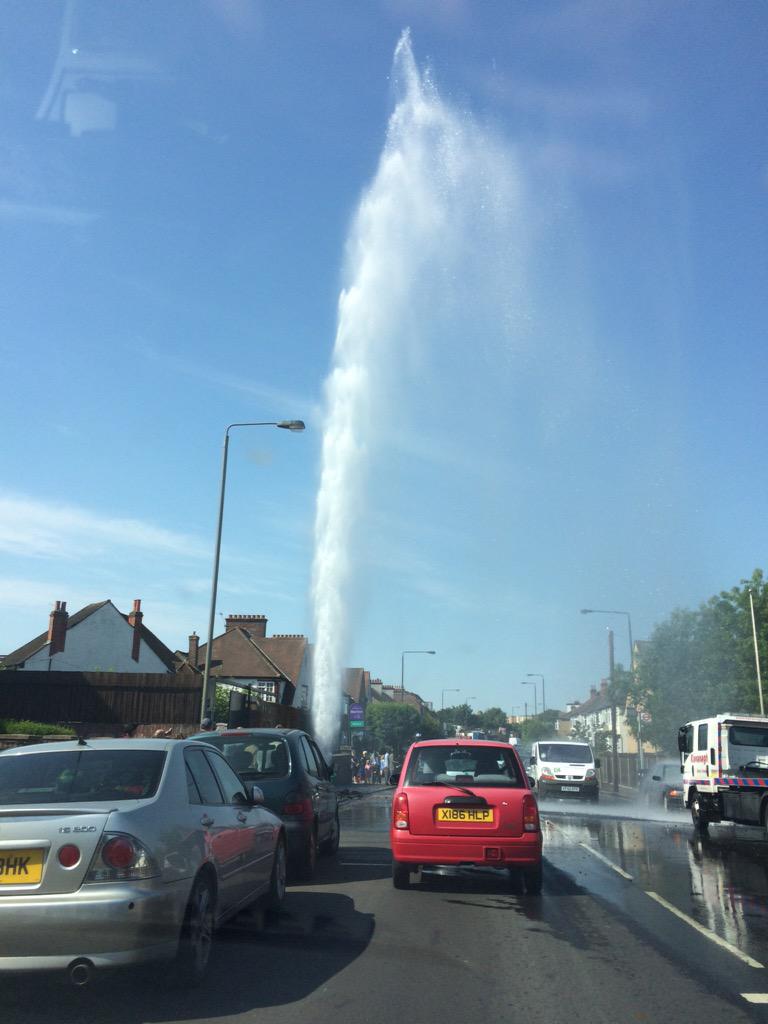 Thames Water says it's investigating the source of the leak and engineers have been sent to the scene.
Rostam Notarki chased Charles Hickox out of the Cardinal Wolsey after the victim went to confront staff about a missing credit card.
Read the full story ›
Load more updates