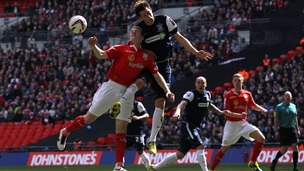 Southend United have been defeated 2 Nil by Crewe Alexandra at Wembley.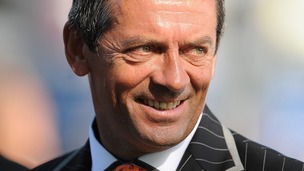 The Shrimpers are due to unveil Phil Brown as their new manager at a press conference this morning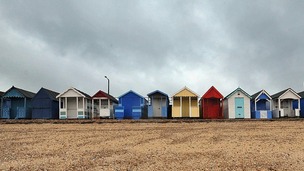 Southend on Sea in Essex is hoping to be named as the UK City of Culture in 2017.
Live updates
Mystery over old rail death
The man is of black Caribbean origin, aged between 55-65
5'9" in height and was of slim build with a fully-grown grey beard
He was wearing a green jacket, brown trousers and white Tommy Hilfiger trainers
Anyone with information is urged to contact British Transport Police on 0800 40 50 40.
Mystery over old rail death
This man must be someone's father, son, brother, uncle, nephew or cousin. It is vital that we can bring closure to his family and inform them as soon as possible.

We have been working closely with the UK Missing Persons Bureau as part of our enquiries to resolve this case and hope that this anniversary will bring to light further information which would assist us greatly in this investigation.
– Detective Constable Tony Gittins, British Transport Police
Advertisement
Mystery over old rail death
Police are asking for the public's help in identifying a man found by railway tracks 13 years ago. A body was found between Southend East and Southend Central in Essex on Wednesday, 15 November 2000 after officers were alerted by a train driver. A post-mortem failed to establish the cause of death.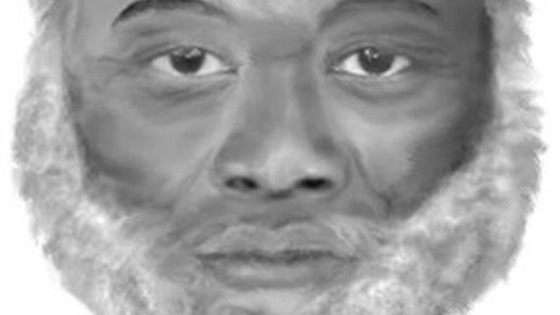 A row of new beach huts has been making waves on the Essex coast.
Made out of recycled timber from Southend Pier, the eight cabins in Shoeburyness have been criticised by some locals for resembling shipping containers.
Leased by the council at a cost of 20 thousand pounds each, there's concern that the amount of seafront open to the public is disappearing. Luke Farrington reports.
Essex rail fall 'not criminal'
Police have found no evidence of criminal activity after a pensioner in a wheelchair fell onto railway tracks in at Southend Central station.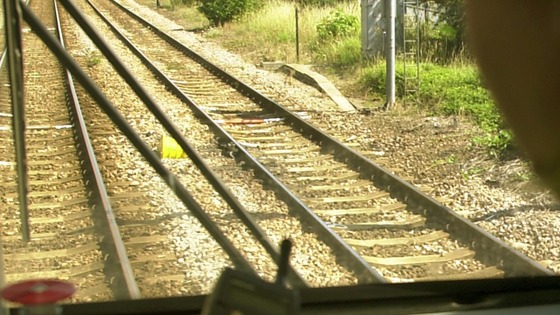 A railway worker was suspended after helping rescue the disabled woman. The member of station staff along with three other people hauled the wheelchair-bound woman, in her 70s to safety.
Advertisement
Essex rail fall 'not criminal'
A c2c company spokesman has said a railway worker's immediate duty was to stop trains, rather than going to the aid of passengers. It comes after a hearing, which reinstated the employee. He'd been suspended after jumping onto the tracks to save a disabled woman who'd fallen.
"While the employee helped members of the public to remove the passenger from the track, he accepted his immediate duty was to ensure all trains were stopped.

"This is to protect the safety of all involved, including those who were already on the track aiding the passenger."
– c2c spokesperson
Essex rail fall 'not criminal'
A railway worker has thanked the public for their support after he was suspended for jumping onto the tracks to rescue a disabled pensioner. He was helped by three members of the public after the 71-year-old woman fell. The member of staff was reinstated today.
RMT General Secretary Bob Crow said after the hearing:
"This is a victory for common sense. Our member is a hero who should never have been facing the sack for saving a disabled woman from a life-threatening situation."Our member has thanked the union, his work colleagues and the public for all of their support."This incident has shown once again how important station staff are to passenger safety and security."
– RMT General Secretary Bob Crow
Essex rail fall 'not criminal'
A railway worker suspended after helping to rescue a wheelchair-bound pensioner who fell onto tracks has been reinstated. The Rail Maritime and Transport union said the customer services assistant working for c2c at Southend will now return to work.
He faced a disciplinary hearing after suggestions he hadn't followed correct health and safety procedures.
Essex rail fall 'not criminal'
There's been a mixed reaction on Twitter to the suspension of a rail worker in Southend who intervened to rescue a disabled woman who fell onto the tracks.
@itvlondon Re: Rail Worker - its human nature to try and help. there are procedures for protection. but the member of staff done well
Load more updates
Back to top