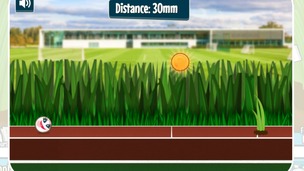 Tottenham Hotspur have become the first football club to develop a digital interactive game for children.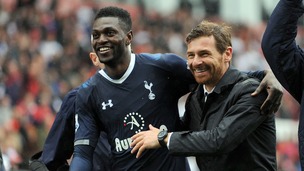 Emmanuel Adebayor slid home a late winner to lift Tottenham back above Arsenal into a Champions League qualifying position.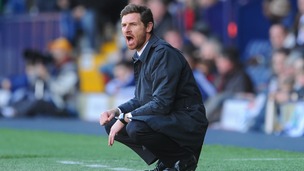 Former Chelsea manager Andre Villas-Boas has been given the Head Coach's job at Tottenham.
Live updates
Spurs victory at Stoke
The battle between Spurs and Arsenal for the final Champions League place will now go to the very last weekend of the season. Spurs did exactly what was needed today with a two one victory away at Stoke.
They now are fourth, two points ahead of Arsenal in the table - but Arsene Wenger's team do still have a game in hand.
Bale is Footballer of the Year
After being named Footballer of the Year by the Football Writers' Association, Gareth Bale has said it's a "huge honour".
"It means a lot to win this award when you consider the number of players that have been outstanding for their clubs in the Barclays Premier League this season.

"I've been very fortunate to be playing in such a fantastic team and I owe a lot to my team-mates and, obviously, the manager who has shown such faith in me."This award has been won in the past by some of the greatest names in football and I consider it a privilege that the FWA have selected me to be named alongside them."
– Gareth Bale
Advertisement
Bale is Footballer of the Year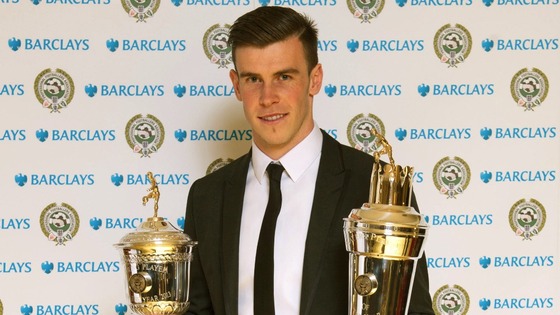 Gareth Bale has been voted Footballer of the Year by the Football Writers' Association. The Spurs midfielder has scored 24 goals in all competitions this season. That took the team to the quarter-finals of the Europa League, and keeps them in the hunt for a Champions League place next season.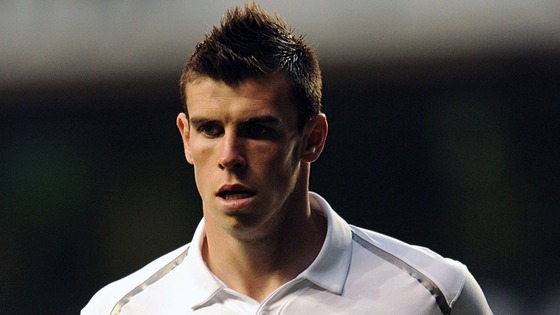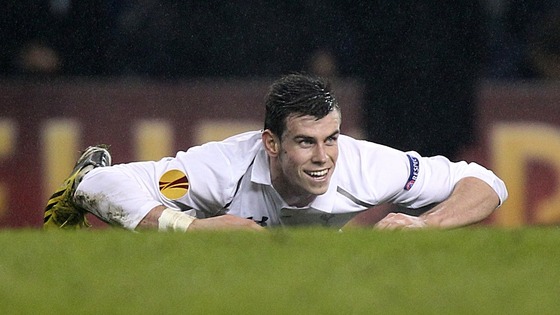 Tottenham head to the North West today to take on Liverpool at Anfield.
Spurs will be hoping to extend their run of 12 unbeaten League games, but manager Andres Villas-Boas knows this could be their toughest test so far.
All eyes will be on star-forward Gareth Bale as he tries to add to his 21 goal tally.
FA Cup latest
Luke Varney scores in the15th minute against Tottenham.
FA Cup latest
Tottenham: Friedel, Naughton, Caulker, Vertonghen, Assou-Ekotto, Huddlestone, Parker, Lennon, Bale, Sigurdsson & Dempsey. Subs: Subs: Gomes, Walker, Townsend, Livermore, Dembele, Dawson & Obika
Leeds United: Ashdown, Byram, Peltier, Lees, White, Green, Brown, Austin, Varney, Diouf, McCormack
Advertisement
Spurs fans attacked in Rome
A Tottenham Hotspur supporter has been seriously injured and nine other fans hurt in an attack as they celebrated in Rome ahead of the Europa League match against Serie A side Lazio.
Police said the 10 - nine British and one American - were attacked outside a pub near the centre of Rome by a group of masked assailants.
One suffered injuries to an artery and is in a serious condition.
A police spokesman declined to identify the attackers but said a number of Italians who were involved in the fight had been detained.
Spurs funds judo for kids
London Olympic judo medallist Gemma Gibbons teamed up with Tottenham Hotspur today.
Gemma who is from Greenwich, joined forces with Spurs, to launch a partnership which aims to build on the Olympic spirit by increasing the number of people taking part in sport.
Rags Martel reports.
Spurs funds judo for kids
Enfield Judo Club product and former British international Siobhan O'Neil is leading a judo display during today's event.
The partnership between the British Judo Association, the National Governing Body for the Olympic and Paralympic sport of judo in the UK and the Tottenham Hotspur Foundation, has been created to provide judo at Highlands School two days a week, through classes and an after school club.
The Spurs' Foundation will provide judo at a variety of venues across the foundation's catchment area through the Premier league 4 Sport programme which will be linked to their youth club network.
Spurs funds judo for kids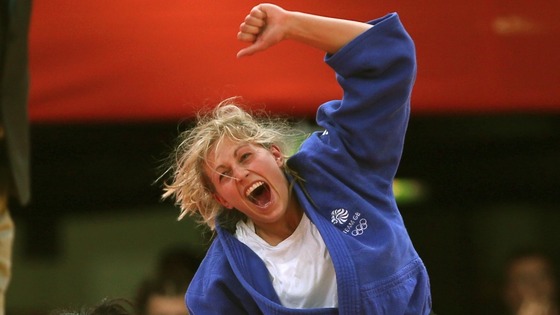 The Tottenham Hotspur Foundation has teamed up with British Judo and Highlands School to create an Olympic legacy in the Clubs community.
Steven Caulker, Tottenham Hotspurs' young defender who competed for Team GB at London 2012, will join Gemma Gibbons to launch the partnership.
Gemma won a silver medal for the Women's 78kg Judo at London 2012. The pair will promote the spirit of the Olympic games and the importance of taking part in sport to students at the school through Q&A sessions.
Load more updates
Back to top