Live updates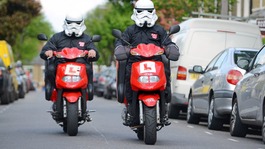 A pizza company sent 'Stormtroopers' to deliver Star-Wars inspired pizzas to fans of the sci-fi saga in London.
Read the full story
100 lots have gone up for auction at Christies, celebrating 100 years of pop culture. the auction is being held entirely online. It runs until 5 December and features costumes, props, photographs, original artwork, instruments and personal items. Estimates for lots range from £800 to £30,000.
Imperial Stormtrooper helmet used in the 1977 movie "Star Wars: A New Hope"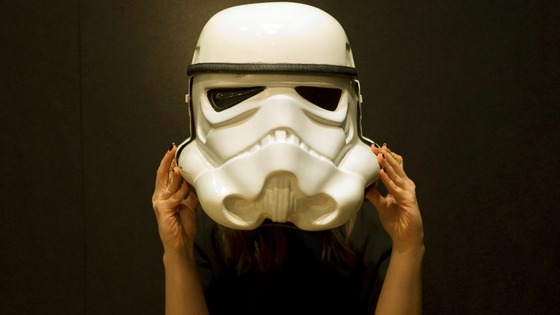 An engraved K-Modified Selmar trumpet once owned by Louis Armstrong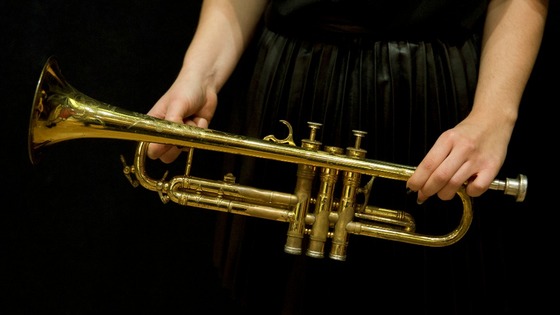 A Givenchy gown worn by Audrey Hepburn in the 1964 movie "Paris When It Sizzles"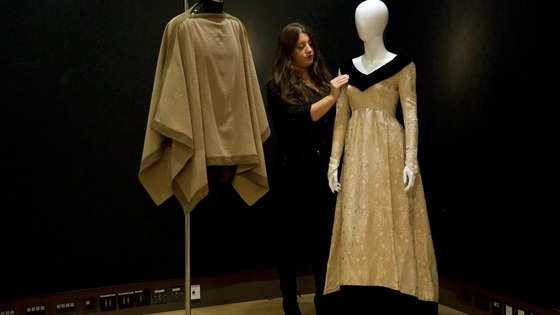 Advertisement
London 'Star Wars' auditions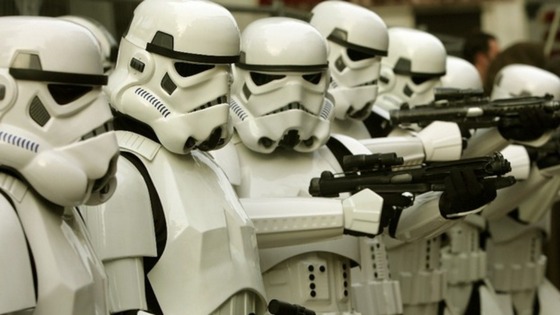 A open casting call for the new Star Wars film is taking place this weekend in the capital.
As many as 3,000 people are expected to turn up to try and secure their place in the film, with the franchise attracting an enormous global fan base.
Producers are looking to fill two major roles - a 17 year old girl named Rachel and a character called Thomas in his early twenties.
It will be held at Twickenham Stadium today and tomorrow from 11:00 am - 3:00 pm.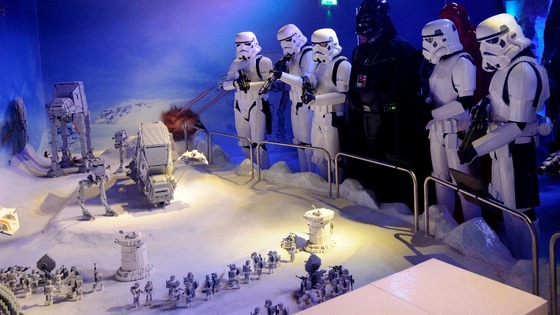 Star Wars fans have been to Legoland Windsor this weekend to see the new landscapes dedicated to the sci-fi series.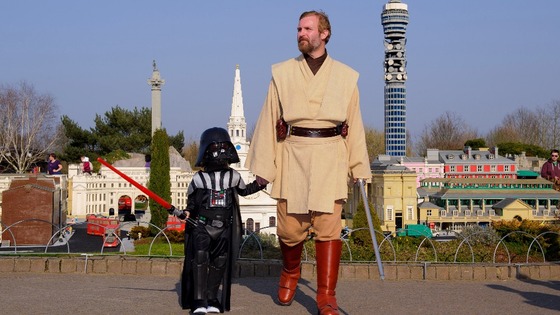 Back to top