A comedian who fell asleep in an Uber car got a shock when the journey that should have taken minutes ended up as a 35-mile detour.
Read the full story ›
Sorry, this content isn't available on your device.
Police are appealing for witnesses after a 20-year-old man was stabbed in the back.
The incident happened in Highbury Park, Islington just after 9pm.
He remains in hospital in critical condition.
No arrests have been made.
There were road closures in places but these have since been lifted.
Sorry, this content isn't available on your device.
Advertisement
Police have apologised for a loud bang as officers conducted a controlled explosion of a World War Two bomb found in Clissold Park in Stoke Newington.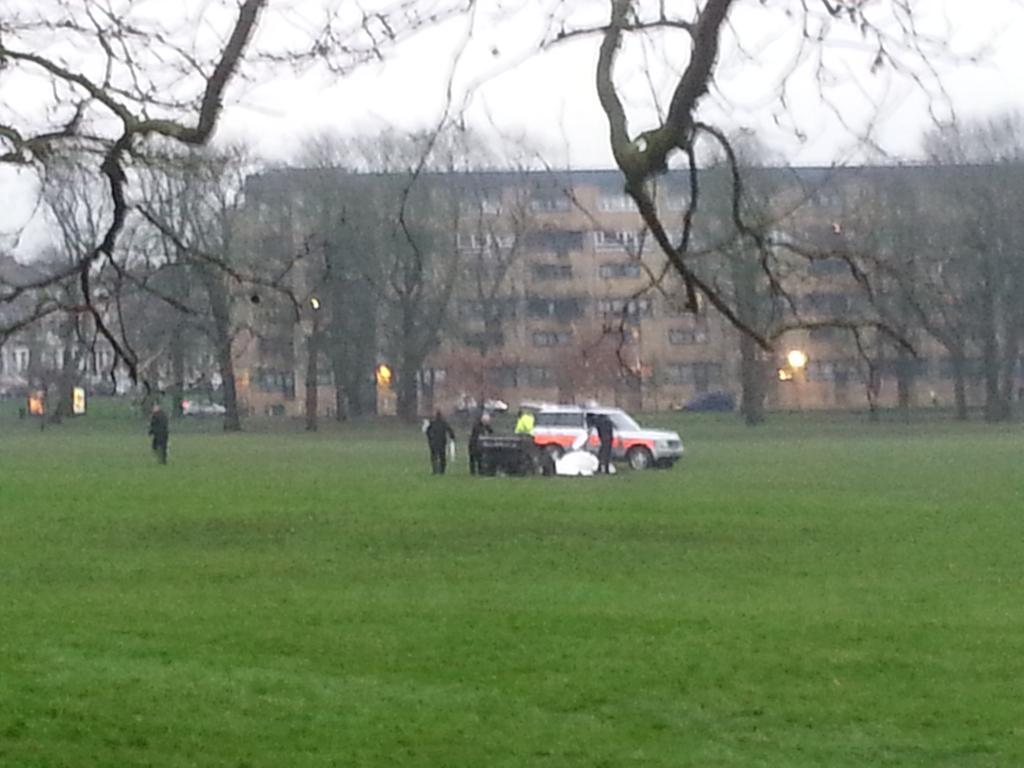 Police are hunting a one-eared man in connection with a brutal assault. A man was reportedly slashed in the face in the early hours of Saturday in Stoke Newington. Met Police officers are hunting for 25-year-old Anthony Kenny, who is missing his left year, in connection with the attack.
The victim was left with several facial injuries, and is understood to have suffered damage to his ear. Kenny, of Islington, is described as white, and has 'Stand alone' tattooed on his neck and 'North London' inked on his left hand
Police in Hackney are appealing for information to find 14-year-old Anieka Edwards, who was last seen 2 weeks ago.
Anieka is described as black, 5ft tall and of stocky build with both her ears pierced.She was last seen in Stoke Newington wearing a distinctive brown and white patterned sleeveless top.
Detective Sergeant Paul Ridley said:
"Anieka has been missing for over two weeks. We are extremely concerned over her welfare and I would request that members of the public call us if she is seen so that she can be re-united with her family. She is believed to be using the public transport network."
Advertisement
Picture the scene - you're on a flight when the passenger next to you reaches down into their hand luggage, and pulls out a snake. Well bizarrely that's exactly what happened last week.
So what possessed a man to re-create the film 'Snakes on a Plane', on an Easyjet flight? Toby Sadler went to find out.
EasyJet says it was harmless and those on board were not in any danger.
A woman, who died after being hit by a rail replacement bus in north London at the weekend, has been named as Mrs Wieslava Nowacka, the Metropolitan Police said today.
Police were called to Stoke Newington Road on Saturday were they found the 56-year-old victim. She was taken taken to hospital in a critical condition, but died on Monday morning. Her family has been told. No arrests have been made so far.
Anyone who witnessed the collision or has information that may help police with their enquires is asked to call the Collision Investigation Unit at Chadwell Heath Traffic Garage on 020 8597 4874 or the Police non-emergency line 101.
Load more updates