A 10-week-old puppy has been picked up by its ears and thrown to the ground in east London. A resident in Stratford reported hearing an animal "howling and yelping" in Windmill Lane, E15 on Wednesday, November 27.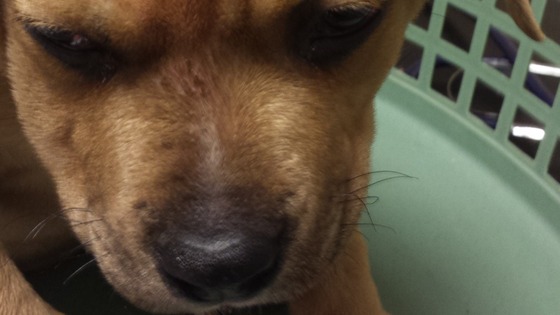 The small brown puppy was seen being carried by the ears before being thrown two metres. The dog was taken to a vet after police arrived.
The puppy's upper lip and gum were badly torn. There was also swelling to its head and ears. The puppy is currently in the care of a specialist vets and making a good recovery.
A 27-year-old man has been arrested.