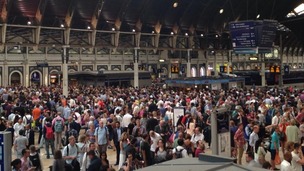 Tens of thousands of commuters were left stranded tonight after lightning caused chaos at two of London's busiest stations.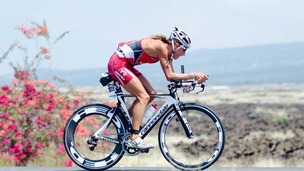 The bike used by triathlete Chrissie Wellington to ride to victory in the Ironman World Championship has vanished.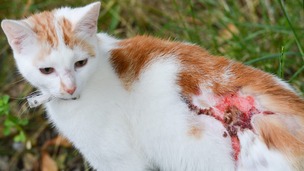 Emma Allin was forced to put cat Max down. Days later both her other cats Kato and Arthur returned home seriously injured.
Live updates
A Victorian train tunnel that was left derelict has been given a new lease of life as part of Crossrail. The tunnel was built in 1878 and has not been in passenger use since 2006.
Work was required to deepen, strengthen and widen the structure and to remove 135 years of coal and soot from the bricks from the steam trains that originally used the tracks. Last summer, 13 million litres of water were drained from the dock that runs above the tunnel to allow Crossrail workers to access the structure from above.
The rail tunnel originally served the Royal Docks when they formed the largest enclosed docks in the world, serving large ships from all over the globe. It survived a hit from a bomb during WW2 and is the only existing tunnel that will be re-used for Crossrail.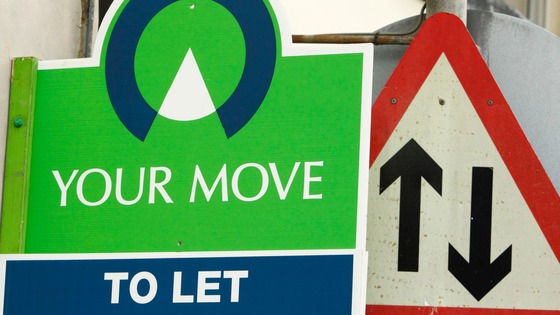 Despite working, 48% of 20-to-34 year olds who live with their parents say this is because they can't afford to rent or buy their own home, new Shelter research reveals.
A lack of affordable housing was the single biggest reason why so many young adults in England are unable to fly the nest, a YouGov poll commissioned by the charity found. Additional data from the Census, released to Shelter, showed there are 1.97 million working young adults living with their parents. This accounts for a quarter of all 20-to-34 year old working adults in England.
Advertisement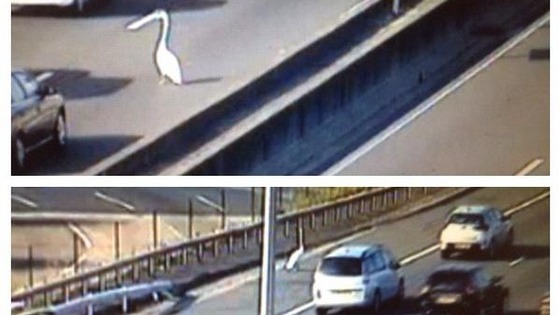 A swan trying to find its way to the nearest watering hole, found itself dicing with death . The bird had some near misses with cars as it crossed several lanes of traffic on the M25 earlier. Luckily the Highways Agency were around to give the bird a helping hand.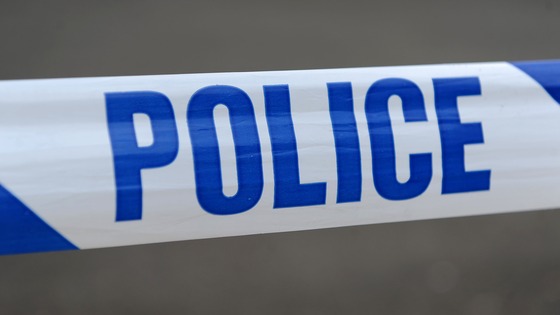 Police are appealing for information regarding a road traffic accident between a lorry and a cyclist. The collision took place on Staines Road at the junction of River Gardens in Feltham on Friday morning.
The male cyclist, who is in his thirties was taken to hospital. He is believed to be in a serious, but stable condition. The lorry driver wasn't arrested.
Police are asking any witnesses of the collision to call the Serious Collision Investigation Unit at Merton on 0208 543 5157.
Lightning strike causes rail delays on London services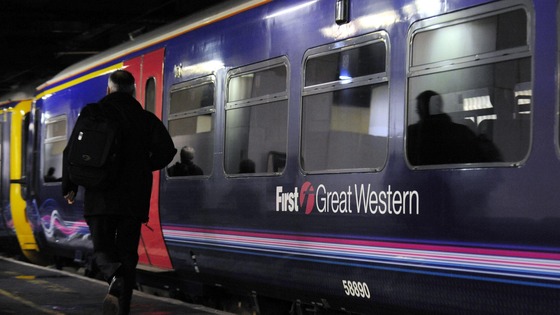 Commuters suffered severe disruptions on the trains yesterday. Thousands were affected by delays and cancellations on the busy commuter routes from stations like Paddington and Waterloo.
There were seven cancellations to services by First Great Western due to "poor weather conditions". While South West trains said their "engineers had worked through the night to avoid further delays."
No weather warnings have been issued for this weekend. However, there is a significant chance of heavy showers in London and the South East today.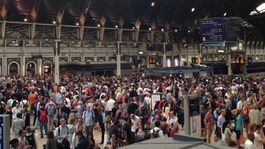 Tens of thousands of commuters were left stranded tonight after lightning caused chaos at two of London's busiest stations.
Read the full story
Advertisement
Lightning strike causes rail delays on London services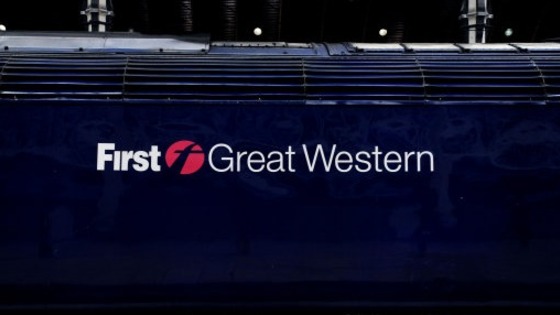 Rail passengers are facing long delays and a reduced timetable throughout the night following thunderstorms today. First Great Western have managed to offer a reduced timetable but have warned there will be severe disruptions.
Services between London Paddington and Reading, Swindon, Bristol , West of England and South Wales are being severely disrupted due to major signalling problems in the Twyford area, between Reading and Maidenhead, due to an earlier lighting strike. Customers travelling to and from London Paddington are advised that we are having to introduce a reduced timetable. South West Trains services from London Waterloo are experiencing similar problems to their service, and we can only offer our customers ticket acceptance on Chiltern Services between London Marylebone and Banbury.
– FIRST GREAT WESTERN STATEMENT
Lightning strike causes rail delays on London services
If you're thinking of heading to Waterloo, sack it off and head to the pub. Again. Closed exits due to overcrowding. http://t.co/WlridQn7IU
It must be v weekend!! absolutely chaos at Waterloo station, trains cancelled, station full of sweaty people. http://t.co/0VBYgbN4Jk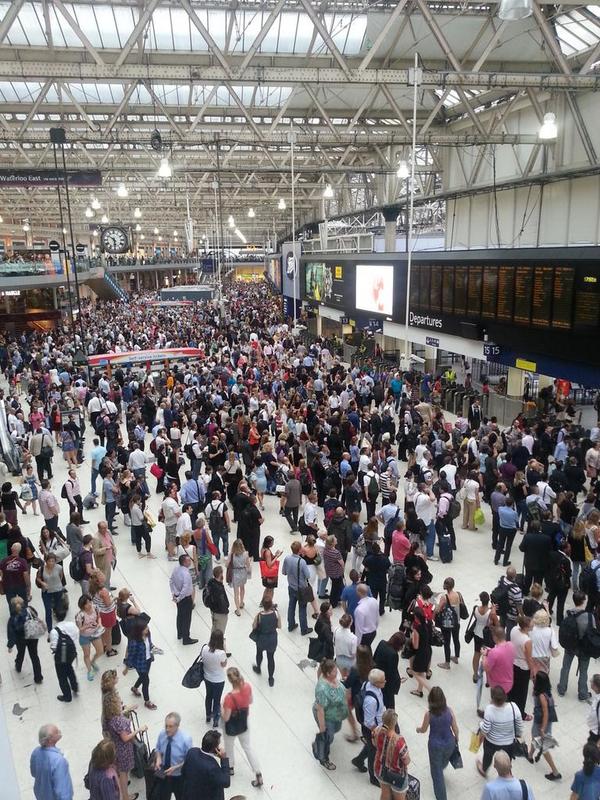 Lightning strike causes rail delays on London services
Meridian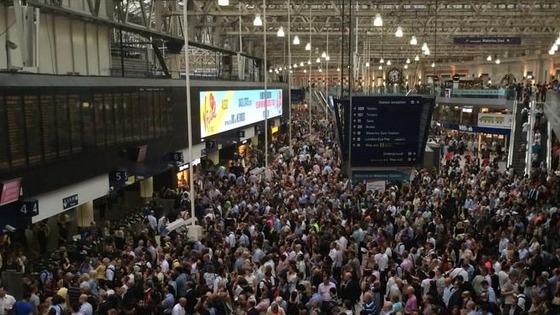 Lightning strike causes rail delays on London services
Meridian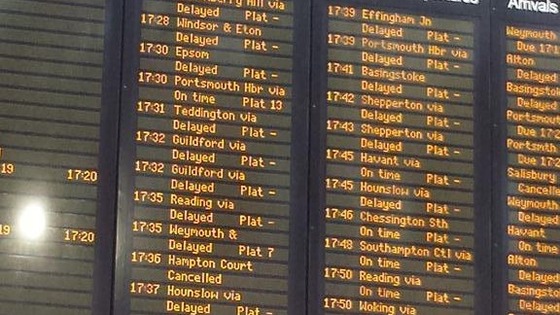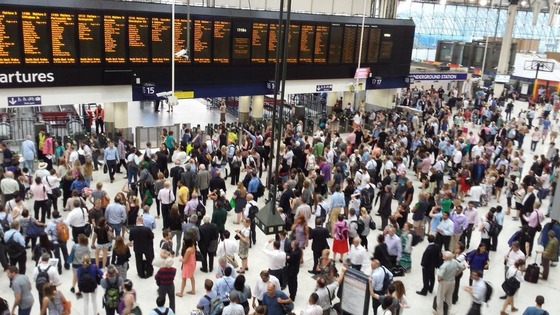 Load more updates
Back to top