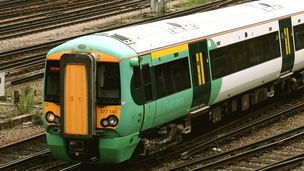 Unlike rail fares, the charges are not regulated and in some cases are far outstripping inflation.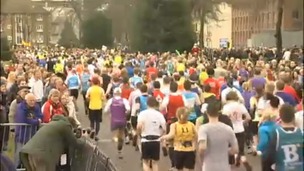 A 23-year-old man, who has not yet been named, died after collapsing during the Brighton Marathon.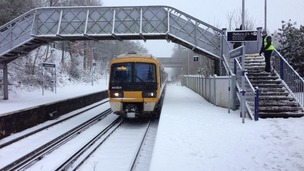 Some motorists trapped overnight were caught in treacherous conditions on the M23 in Sussex and on the A23 in Kent
Live updates
Londoner dies in marathon
Meridian
A spokesman for the Royal Sussex County Hospital said the man died at 2.30pm.
England cricketer Matt Prior had officially started today's race, the fourth Brighton marathon, in Preston Park at 9am.
Organisers said 9,315 competitors were taking part.
Londoner dies in marathon
Meridian
He is thought to have had a cardiac arrest around the 16-mile mark of the course.
A Sussex Police spokesman said: "A 23-year-old man has sadly died after suffering a medical episode whilst competing in the Brighton marathon this morning.
"Emergency services were called to Grand Avenue in Hove at around 11.45am where it is believed the London man suffered a cardiac arrest.
He was treated at the scene by medical staff, including doctors and paramedics, along with an off-duty police officer, before being taken to hospital."
The man's family has been informed of his death.
A spokesman for organisers of the marathon said: "It is with regret that we can confirm that a competitor collapsed and later died competing in the Brighton Marathon this morning.
Advertisement
Travel disruption
Meridian
Tom Savvides reports on the chaos caused by the snow in Kent.
Travel disruption
Meridian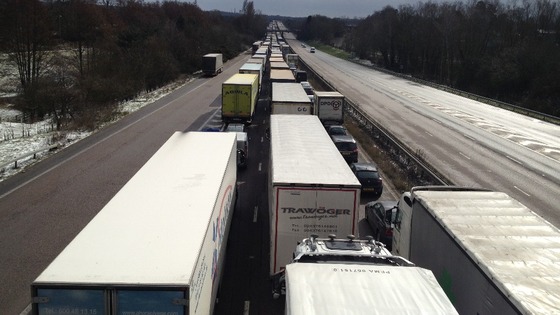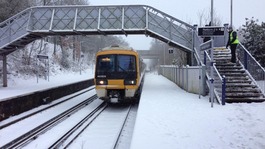 Some motorists trapped overnight were caught in treacherous conditions on the M23 in Sussex and on the A23 in Kent
Read the full story
Meridian
Surrey Police say they received 15 calls about a smell of gas in the air this morning. Kent Police and Sussex Police also received calls about the problem. The source of the smell was later attributed to an accidental discharge from a factory in Rouen, more than 60 miles west of Paris.
Surrey Police said the smell is from an additive to the gas which has an unpleasant aroma, but is not toxic, and does not present any danger to the public.
Advertisement
Chagos Islanders lose fight
A community of five thousand people say they've been left 'heartbroken' after the European Court of Human Rights dismissed their fight to return to the islands they were forced to leave five decades ago.
They lived on Chagos Archipelago in the Indian Ocean, but were forced to leave so the US could establish an airbase on nearby Diego Garcia.
Many of the islanders settled in Crawley, in Sussex, but have fought tirelessly to be allowed back.
Tom Savvides has this report.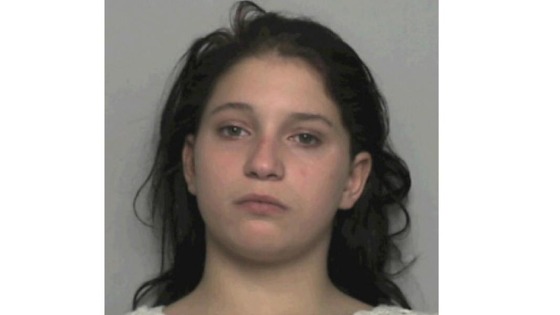 Sussex Police are searching for a missing 13-year old girl from Hove who was last seen at Victoria Station. Laley Lane travelled to London by train on Saturday but then went missing. Anyone with information is asked to call Sussex Police on 101 quoting serial 0402 24/10.
Load more updates
Back to top