80-year-old Roy Walker used to keep the bomb on the mantelpiece at home and even used to polish it.
Read the full story ›
A 15-year-old boy has been accused of grievous bodily harm with intent after a boy of the same age was stabbed on a bus.
Police were called to St Helier Avenue in Sutton on Friday afternoon, following the incident on a route 151 vehicle.
The victim is in a serious but stable condition in hospital.
The accused will appear at Croydon Youth Court on November 11.
Advertisement
Two men have been taken to hospital after a fight in Sutton early this morning. Police were called to a brawl on Sutton High Street at 3:45am where they found two men in their 20s with head injuries. Two men have been arrested on suspicion of grievous bodily harm and remain in police custody.
Sutton station was forced to close during this morning's rush hour after smoke appeared from beneath a platform.
Luckily got on the last train out of Sutton before it got evacuated due 2 the cables under the platform catching fire http://t.co/qYTOO7TSfP
Police say an electrical fault caused low voltage cables to overheat. Rail services are getting back to normal after earlier delays of up to an hour.
Smoke coming out of the platform at Sutton station. LFB there. Got worse after this photo. http://t.co/kUKbLC8F4Q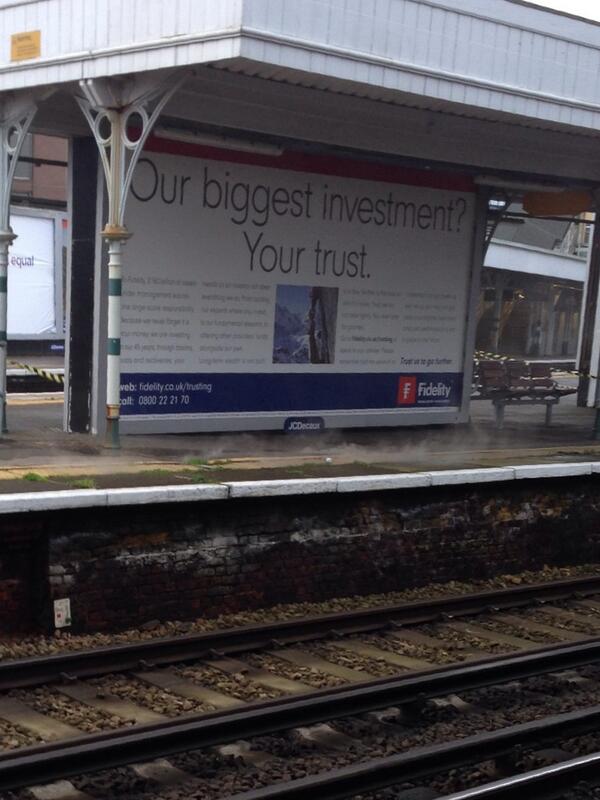 Police have announced a £20,000 reward for information about a 15-year-old boy who went missing 26 years ago.
The reward is for information police hope would lead to the recovery of Lee Boxell's body and the prosecution of those involved.
Lee was last seen on Saturday, 10 September 1988 on Sutton High Street.The original inquiry into Lee's disappearance believed he went to watch a football game at Selhurst Park but he'd never been to the ground before.
The last known sighting was at 2.20pm- which wouldn't have given him enough time to get to the ground for kick-off at 3pm.
Lee used to attend an unofficial youth club in an out-building in Cheam, which was known locally as the 'shed'. It was a place where teenagers could gather to drink and smoke.
Detectives think it possible that he went to the shed to meet friends that afternoon and came to some harm that day or shortly afterwards.
Officers also know of paedophile activity amongst a group of offenders in the Cheam area at the time Lee disappeared.
Peter, Lee's father, said: "I am pleased the police are funding this reward and would appeal to anyone with information to come forward."We, Lee's family, need answers to what happened to Lee. Someone in this community can give us those answers. Please help us bring Lee home."
Detective Insp. John McQuade said: "The launch of a £20,000 reward today coincides with what would have been Lee's 41st birthday on Sunday 16 February."We've been trying to solve the mystery of Lee's disappearance for 26 years now and have carried out extensive enquiries and appeals over the years.
"There are two working theories - that Lee was the victim of a sexual assault that resulted in his death or that he intervened to try to help someone else and was assaulted...Someone knows what happened to Lee and where his body is buried."
Traffic police deserve more legal protection when carrying out their duty, Assembly Member Jenny Jones said in a statement, after a man was jailed for eight and a half years for running down PC Andy Duncan. Ms Jones said:
The starting point for jail time for the murder of an on-duty police officer is 30 years, but clearly that doesn't apply to people driving a car dangerously.

If someone came at a police officer with a knife, or any other metal object and refused to stop before they killed them, then they would be in jail for decades. Gary Bromige will be out and probably driving around in a few years' time.

[The] justice system must dump this stupid idea that different rules apply when you get behind the wheel.
Advertisement
A man who killed police officer Andy Duncan by running him down as he tried to stop his car, is said to have enjoyed the notoriety the incident had given him.
Jonathan Rees QC, for the prosecution, said that Gary Bromige had told a prison officer: "Do you know who I am?
"I'm the one on the news. The one who ran the policeman over.
"I'm probably on the telly all over the world."
Mr Rees said Bromige also kept a collection of newspaper clippings about the crime in his cell.
A man has been jailed for killing a police officer by running him down as he tried to stop his car, an act he has been "boasting" about in prison.
Gary Bromige, also known as Gary Cody, who was today sentenced to eight and a half years at Kingston Crown Court, kept newspaper clippings about the incident in his cell which he showed to fellow inmates.
Bromige was doing a maximum of between 80-88mph in his black Volkswagen Golf along Reigate Avenue in Sutton, south London, in the early hours of September 20 last year when traffic police attempted to stop him.
Pc Andy Duncan stepped out to pull him over, but Bromige hit the father-of-two, throwing him into the air "like a ragdoll" and leaving him with fatal injuries.
The officer, who had been with the Metropolitan Police for 23 years, died in hospital two days later.
Wepay £1billion in England each year to clean our streets – and this is a bill wecan't keep paying.

Itis time everyone realised the scale of the task facing local authorities likeSutton in keeping the places we call home clean and tidy and initiatives likethis are vital if we are to educate people about the impact of their behaviour.

Thequestion we all need to ask ourselves is "When it comes to litter, which sideof the fence are you on?
– Phil Barton, Keep Britain Tidy
Load more updates