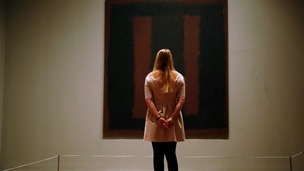 A painting which was vandalised at the Tate Modern has gone back on display.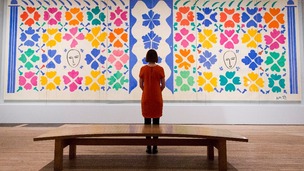 One of the largest collections of Henri Matisse's celebrated cut-out artwork will go on display at the Tate Modern later this week.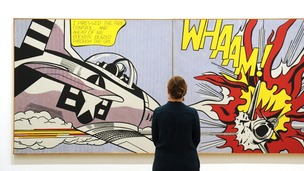 The walls of Tate Modern are to be adorned with comic strips and advertising images as the gallery exhibits the works of Roy Lichtenstein.
Live updates
Rothko painting defaced
A man has admitted defacing a Mark Rothko canvas at the Tate Modern worth tens of millions of pounds. Eyewitnesses said the man wrote some words with a black pen on one corner of the 1958 work "Black on Maroon".
Paul Brand has the latest.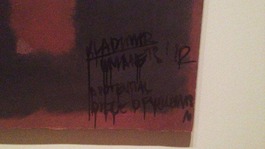 A man has claimed responsibility for defacing a valuable Mark Rothko at the Tate Modern art gallery, but denied he is a vandal.
Read the full story
Advertisement
Rothko painting defaced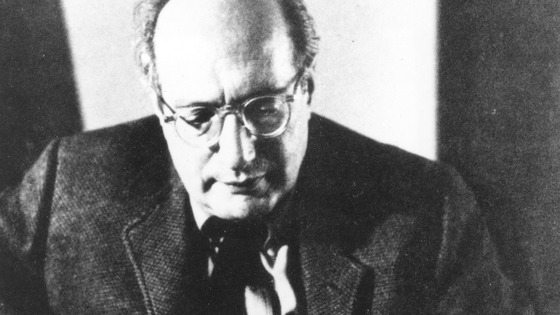 Police are hunting for a vandal who walked into the Tate Modern art gallery and defaced a valuable painting by Mark Rothko.
The visitor daubed black paint on "Black on Maroon" during a visit to the gallery yesterday afternoon.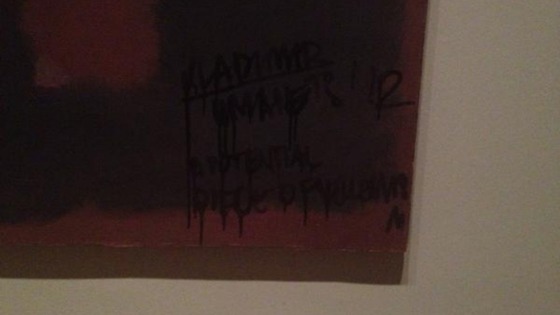 Eyewitness Tim Wright posted on Twitter:
"This guy calmly walked up, took out a marker pen and tagged it. Surreal. We gave a description to the gallery. Very bizarre, he sat there for a while then just went for it and made a quick exit."
Earlier this year, Rothko's Orange, red, yellow was sold for £53.8 million - the highest price ever paid for a piece of post-war art at auction.
The 1961 painting went under the hammer at Christie's in New York.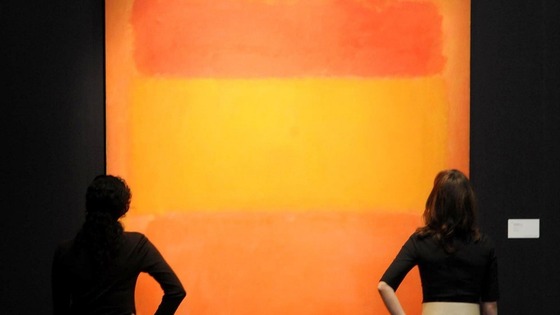 The Tate Modern is to open its new extension opens to the public today. The underground spaces for performance art are called The 'Tanks'. The launch marks the first phase of a project costing more than fifty-seven million pounds. Much of the money has come from public and private donations.
Load more updates
Back to top