Live updates
Barrier saves London from 'flood chaos'
Barrier saves London from 'flood chaos'
Flood Alert: Means flooding is possible. Prepare a flood kit. Monitor water levels and forecast
Flood Warning: Means flooding is expected. Fit protection equipment. Move family, pets and valuables to safety
Severe Flood Warning: Danger to life. Stay safe. Be ready to evacuate. Call 999 if in immediate danger
Advertisement
Barrier saves London from 'flood chaos'
by Martin Stew: ITV Weather Presenter
Looks like the Environment Agency are about to up their flood warning to the most severe for the Thames Estuary. A serious risk to life and the potential some areas could be evacuated as the tidal storm surge rises tonight and tomorrow.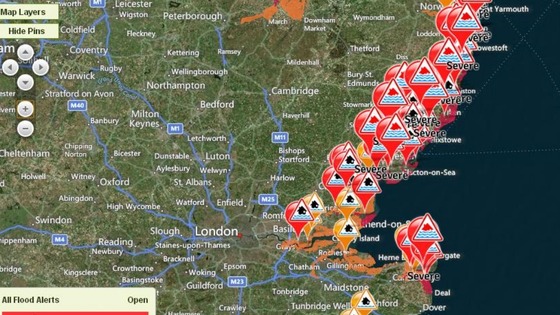 Barrier saves London from 'flood chaos'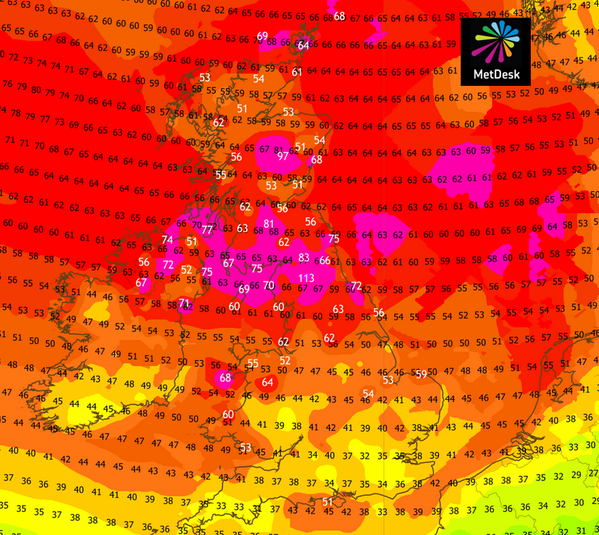 Barrier saves London from 'flood chaos'
Here's the latest advice from the Environment Agency on how London and the South East will be affected by the tidal surge:
The Environment Agency will be closing the Thames Barrier on Thursday night to defend London
It will also use another defence in place at Colne in Essex
Gale force winds and large waves along the east coast of England are forecast during Thursday and Friday, coinciding with high tides and a significant coastal surge'.

Flooding of some coastal communities is expected and some defences could be overtopped by the combined effect of high tides, high winds and a tidal surge.

Coastal paths and promenades will be highly dangerous as there is an increased risk of people being swept out to sea.
– Dr Paul Leinster, Environment Agency
Barrier saves London from 'flood chaos'
by Martin Stew: ITV Weather Presenter
The Thames Barrier will be closed tonight to protect London from a tidal storm surge which could be the highest for 30 years. Main flood risks for the Thames Estuary are tomorrow at 2.17am and 2.45pm when we have high spring tides.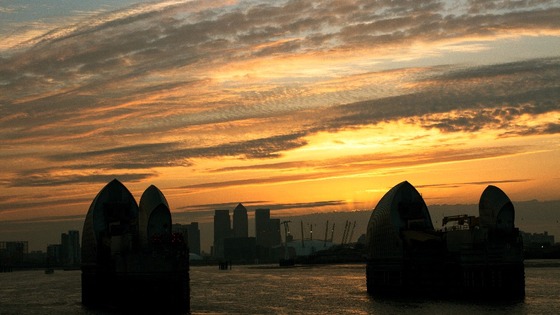 Advertisement
Load more updates
Back to top