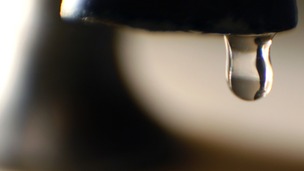 Thames Water plans to raise bills by more than 10% above the cost of inflation over a five-year period.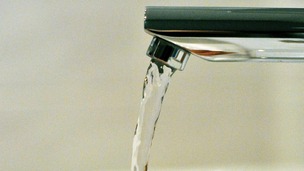 Water is emerging as the new battle front in the struggle over the cost of living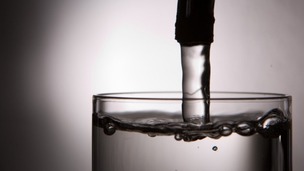 Planned price hikes by Thames Water could be reversed after Ofwat attacked the company's performance and its demand for extra money.
Live updates
Thames Water fined
Westminster Magistrate's Court fined Thames Water £13,600 following a guilty plea to nine offences in four locations earlier this year.
The prosecution is the latest in a series of successful prosecutions by Transport for London in its bid to reduce unnecessary roadworks and improve traffic flow.
With the average Londoner using 167 litres of water each day managing London's water is a major challenge. The London Assembly's Environment Committee will discuss how this is achieved with Richard Aylard, External Affairs and Sustainability Director of Thames Water.
Also on the agenda will be longer-term water management plans, such as what steps are being taken to improve water efficiency in the capital's homes and businesses, and to manage rainwater drainage, including the Thames Tideway Tunnel.
Assembly Members will also question the company about its future plans, given that its proposal to increase bills for 2014/15 by about £29 on average has now been rejected by Ofwat.
Advertisement
Thames Water rise is rejected
Regulator, OFWAT says in order to justify a price rise, Thames Water has to provide evidence that higher costs warrant bill increases of £9 or more
OFWAT says the company's current application falls below this level this threshold, with evidence of a £7 increase in bills
But, it could still mean a bill increase of at least £9 next year if Thames Water submits sufficient fresh evidence to tip it over the threshold
Thames Water rise is rejected
We have looked at the details and do not believe the current evidence justifies an increase in bills.
– OFWAT STATEMENT
We will review OFWAT's draft proposals, and submit our response in due course.
– THAMES WATER STATEMENT
Thames Water rise is rejected
In its draft ruling today OFWAT said:
It was unconvinced by the company's calculations on bad debts
OFWAT slashed Thames Water's assessment of £75 million of extra costs to just £13 million
The regulator will make its final ruling early next month
Thames Water says its biggest cost is the £273 million spent acquiring land for the Thames Tideway Tunnel. The company part of the proposed price rise is accounted for by increases in bad debt - when customers fail to pay their bills - due to the economic downturn.
Thames Water rise is rejected
Thames Water's attempt to add an extra £29 on customers' water bills next year has been rejected by the industry regulator, OFWAT.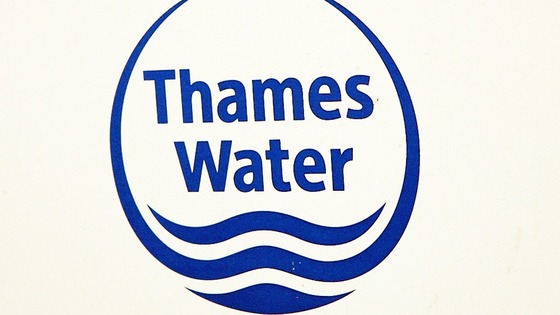 Thames Water applied in August for a one-off price increase next year that would raise average bills by 8%. The company said the rise was necessary to pay for the costs of customers struggling to pay their bills, and the cost of a super sewer under London.
Advertisement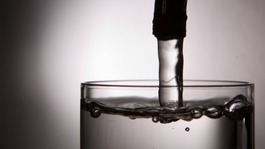 Planned price hikes by Thames Water could be reversed after Ofwat attacked the company's performance and its demand for extra money.
Read the full story
Water bill rise could be reversed
Water regulator Ofwat says it will challenge a request to raise water bills in the capital by 8% next year.
The request by Thames Water could see the average annual bill rise by nearly £30 if it goes ahead.
'Super Sewer' plans slammed
Plans for a multi- billion pound super sewer for the capital, have been criticised by the former head of the water regulator. Sir Ian Byatt has questioned whether the city needs the Tideway Tunnel, and whether it will provide value for money.
If Thames Water gets planning permission to build the new sewer pipe, its customers will cover the cost with higher bills. Our Political Correspondent Simon Harris reports.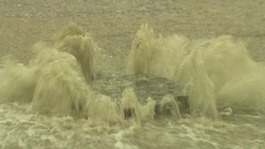 Thames Water has today refuted claims by the former Ofwat chief that the company's plans for a 'super sewer' are overpriced.
Read the full story
Load more updates
Back to top