The Beatles' famous Abbey Road crossing 'may get lollipop lady'
Tourists visiting one of Britain's favourite musical landmarks, to recreate The Beatles' Abbey Road crossing pose, could see the addition of a "lollipop lady".
Westminster Council has raised safety fears over the "thousands and thousands" of people who visit the zebra crossing in St John's Wood, north London.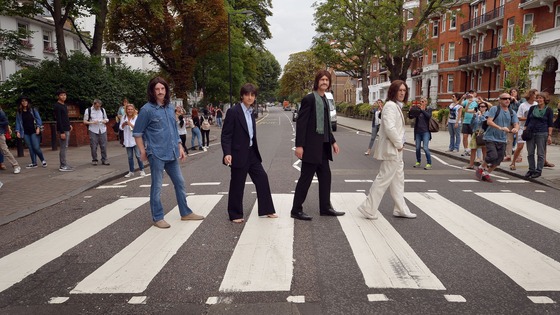 Fans are putting themselves at risk of frustrated drivers who often struggle to make it over the crossing because of the constant stream of pedestrians attempting to recreate the image, made famous by the band in 1969.
The discussions emerged as fans gathered at the crossing today to celebrate exactly 45 years since the album cover photograph was taken.