Live updates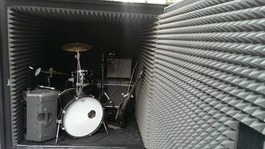 Unfathomable Ruination give their first dangerous performance tonight. But no one will hear it.
Read the full story
London's reputation as a world leading financial centre is expected to be damaged with news emerging that two former employees of a major US bank are set to be arrested this week for fraud.
The pair are suspected of concealing a 4 billion pound trading loss from JPMorgan's UK base in Canary Wharf.
Advertisement
Back to top