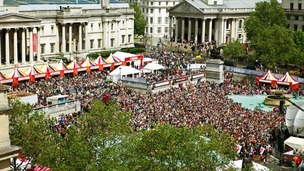 Here's a schedule of performance times so you can plan your weekend.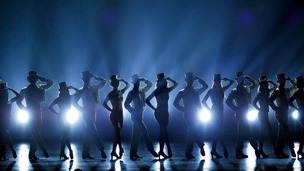 The nominations for the most prestigious awards in the UK theatre calendar have been revealed today.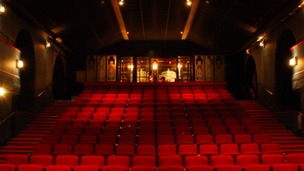 The websites drew complaints that advertised prices were misleading
Live updates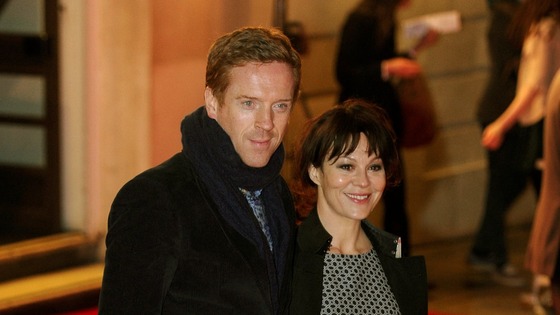 The hit Broadway show "The Book of Mormon" opened in London's West End last night.
Stars, including the cast of Downton Abbey and actor Damien Lewis, flocked to the Prince of Wales Theatre.
The no holds barred musical is from the creators of US TV show South Park.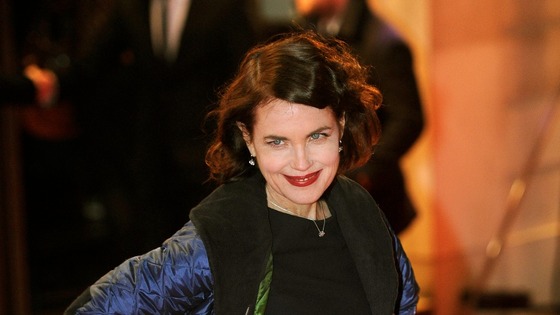 A year after an autistic child had to be treated during the musical Wicked, a scheme has been set up to make it easier for those living with the condition to enjoy the theatre too.
Some shows will now offer what's being called 'relaxed performances'.
Glen Goodman has the story:
Advertisement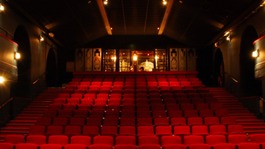 Takings up in theatreland
Society of LondonTheatre president Mark Rubinstein said:
"I am delighted that for the ninth year running we are able to report year-on-year growth in ticket income for London Theatres.

"It is particularly astonishing that we are able to report increasing sales - of over half a billion pounds - for a year that we always knew would have exceptional challenges.
"Against the background of a tough economic climate, London theatre continues to buck the trend, offering dazzling, world-class entertainment, which has audiences from both home and abroad flocking to the West End to catch exciting new productions as well as much-loved long running favourites."
Takings up in theatreland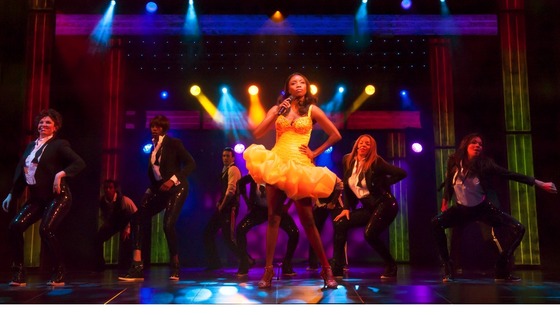 London's theatres enjoyed an increase in box office takings last year, despite fears that the Olympics would hit business.
Andrew Lloyd Webber had predicted that the Games would create a "bloodbath of a summer" in the capital's theatreland - but audience numbers for 2012 were actually up slightly on the previous year.
According to the Society of London Theatre, box offices sales set a new record at almost £530 million - up 0.27% on 2011 - and attendances increased by 0.56% to nearly 14 million. Although audiences for musicals dropped by 2%, that was made up for by an increase in those attending plays.
The Society said that the Olympics did have some impact, with venues closing on the night of the opening ceremony and fewer performances being staged in August. However, more tickets were sold for the first week of the Games than during the 2011 Royal Wedding week.
New productions such as Top Hat, Sweeney Todd and The Bodyguard, have been credited with helping to boost sales, along with ongoing hits like One Man, Two Guvnors and Matilda The Musical.
Advertisement
Twenty years ago, "The Bodyguard" took hundreds of millions of pounds worldwide and created what was then the best-selling soundtrack of all time.
It also had film-goers weeping bucket-loads for the doomed love story of Whitney Houston and Kevin Costner.
So, the West End stage version has a lot to live up to when it opens tomorrow - as our Entertainment Correspondent Lucrezia Millarini reports.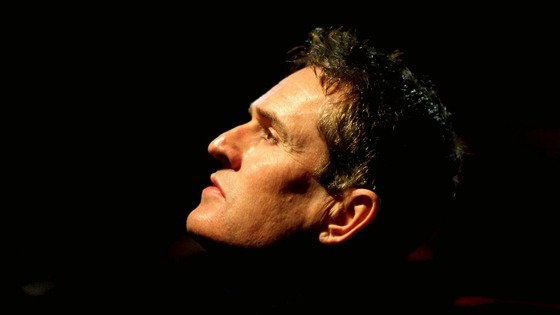 Rupert Everett will return to the West End next year, when "The Judas Kiss" transfers to the Duke of York's Theatre on St Martin's Lane. It's currently showing at the Hampstead Theatre.
Everett stars as Oscar Wilde in the production, which examine's the writer's relationship with his lover.
The actor, who has appeared in films like "My Best Friends Wedding" and "Shakespeare in Love" first appeared on the West End stage in the 1980s.
Enfield actress stars in Cabaret
Former Eastenders actress Michelle Ryan has been talking to London Tonight about the challenges of taking on her first lead role in the West End.
She's playing the part of Sally Bowles in the musical Cabaret at the Savoy Theatre and says she's finding it much more physically demanding than her work in film or television.
She said: "You really have to take care of yourself, I'm covered in bruises, literally covered. You're like an athlete in some ways....I've never been in better shape physically."
Watch Michelle's full interview with Piers Hopkirk below.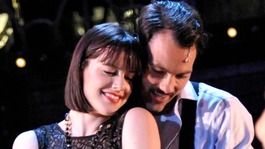 Enfield-born actress Michelle Ryan has told London Tonight how excited she is to be making her West End debut at the Savoy Theatre.
Read the full story
Load more updates
Back to top