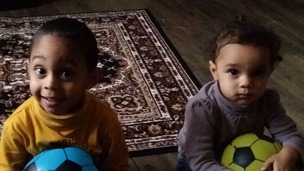 They were last seen at their home address of Tooting Grove.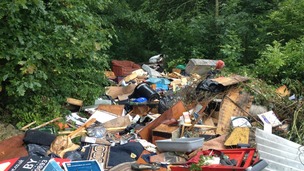 Three suspected members of the travelling community who were part of last summer's illegal encampment on Tooting Common have been fined.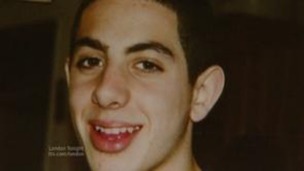 A coroner has ruled that staff neglect at a South London hospital led to patient Kane Gorney dying of thirst.
Live updates
Police are searching for a teenager missing from south London. 17-year-old Monica Saini Singh may have travelled to Peterborough or Birmingham with her boyfriend.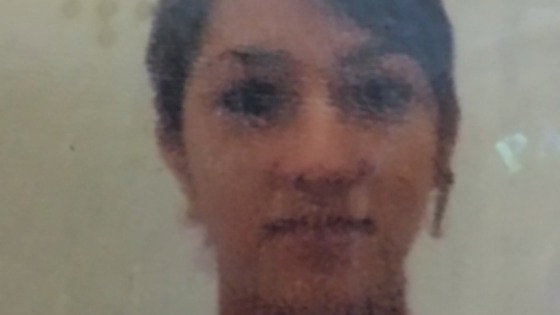 Monica was last seen on Wednesday, 12 February as she travelled from Sutton to Tooting. She is 5ft 2ins tall, of slim build with very long brown hair.
Anyone with information can call police on 101.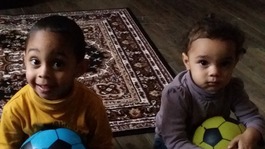 Advertisement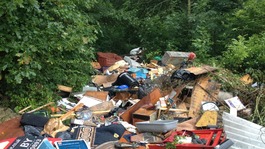 Three suspected members of the travelling community who were part of last summer's illegal encampment on Tooting Common have been fined.
Read the full story
Post boxes sealed over lost keys
Speaking to ITV News, the Royal Mail said:
We can confirm that a small number of postboxes in the Tooting area were sealed after a set of collection keys went missing.

The boxes were cleared of mail before they were sealed so no items were left inside them.

Royal Mail apologises to its customers in Tooting for any inconvenience this may have caused.

We are working to change the locks and reopen the boxes as quickly as possible. In the meantime, customers can use other postboxes in the area or of course drop their mail off at any Post Office branch.
Post boxes sealed over lost keys
@tootingbaby Hi, we are aware of what's happened & we will be reopening the boxes ASAP. Sorry for any inconvenience.
@tootingbaby Hi, we learnt that the boxes were all emptied before being sealed & the locks are due to be replaced. Our colleagues are...
@tootingbaby chasing this with our engineering division now. We don't yet have an estimated completion date.
Post boxes sealed over lost keys
Post boxes in part of Tooting have been sealed after a postman lost a set of keys. One resident who tried posting a letter tweeted this picture.
Royal Mail says it is working to change the locks, but does not know when the seals will be removed.
Advertisement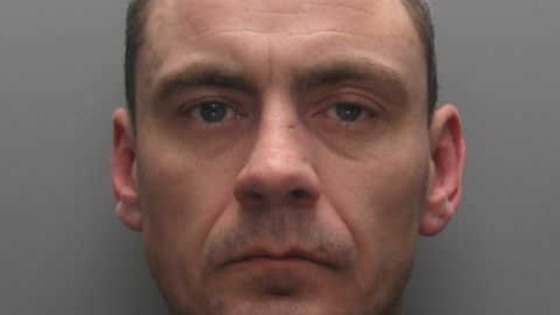 A man's been jailed after being caught carrying a stun gun, disguised as a mobile phone, at Old Street tube station.
Christopher Broome, 36, of Welham Road in Tooting, also pleaded guilty to possessing a lock knife with a 3.5 inch blade.
He's been sentenced to five years in prison for the stun gun, with a nine month term for the lock knife to run concurrently.
Inspector Brian Drayson from British Transport Police said: "Thanks to the quick actions of the officer who was on patrol at Old Street station, Broome was caught and prosecuted.
"The detection of the stun gun weapon was a particularly good spot and may have been easily missed due to its realistic appearance as a mobile phone.
"I hope Broome's sentence sends a clear message that BTP takes incidents like this very seriously and anyone caught carrying a weapon on the railway network will be arrested and prosecuted."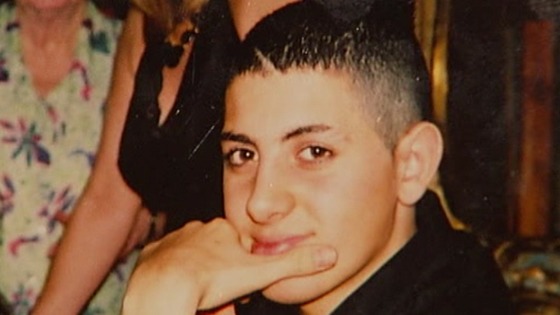 The Health Secretary, Jeremy Hunt, has introduced new standards to ensure that NHS patients get nutritious and appetising food while in hospital.
It comes after an inquest revealed that a 22-year-old died from dehydration at St George's Hospital in Tooting due to neglect by medical staff. Kane Gorny from Balham was so desperate for a drink, while being treated there in 2009, that he called 999 from his hospital bed.
The new standards state that: "All patients should have access to fresh drinking water at all times, unless it contradicts clinical advice."
Mr Hunt also said that food and drink should be available at all times of the day - not just meal times.
Baby body parts post-mortem
Police investigating the finding of human remains in Tooting Bec Common say their main concern at this point is finding the parents of the child.
The partial remains of a newborn baby were found in a council depot on Monday, and police are still trying to trace its mother.
DCI Dunne said:
"The focus right now is to identify the parents, particularly the mother, because she or they are almost certainly going to be in need of some of the care services support. We're very focused on trying to identify the mother of this child.

"We have contacted educational establishments and health trusts to ask if they have any concerns about young people who may have been due to give birth around that time."
DNA tests are being carried out on the remains but it will be some time before they yield any results.
Appealing for anyone with information to come forward, DCI Dunne said:
"Allow a few moments to ask yourselves 'do I know anyone who was due to give birth or at the end of their pregnancy term and have I seen that mother or parents since then?'

"Anyone who does contact us, their details will not be revealed to any other party and our inquiries will be discreet. At this stage our main focus is making sure the parents, particularly the mother, are physically okay."
Detective Chief Inspector Mark Dunne said he would be "very surprised" if the remains, the child's legs, were deliberately left where they were found. Instead, they are exploring the possibility of them being moved by "animal activity".
Baby body parts post-mortem
A post-mortem has failed to find a cause of death for a baby whose remains were found on Tooting Bec Common.
The remains were discovered on Monday morning and police are continuing to search the common for other body parts. They believe that the baby was probably born in the last two weeks. Detectives have asked anyone with information to get in touch.
Load more updates
Back to top