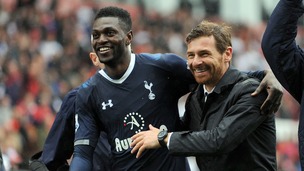 Emmanuel Adebayor slid home a late winner to lift Tottenham back above Arsenal into a Champions League qualifying position.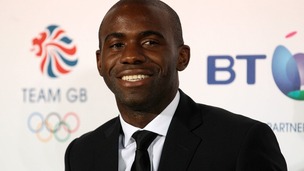 One year after Fabrice Muamba's near-fatal cardiac arrest, a £1.2 million defibrillator fund has been launched.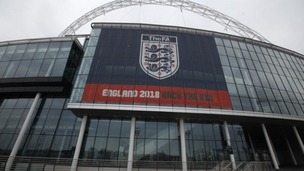 Chelsea beat Tottenham 5-1 but the game will be remembered for a controversial refereeing decision
Live updates
Spurs manager believes Gareth Bale will stay with club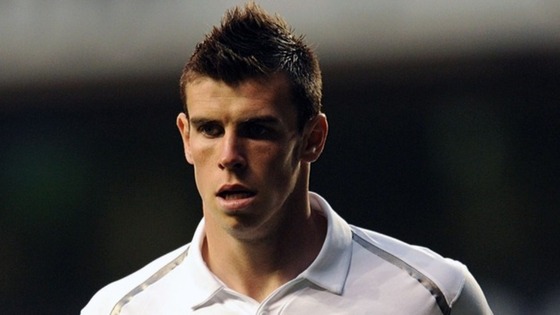 The Tottenham manager Andre Villas-Boas has said he believes Gareth Bale will still be at White Hart Lane next season.
The Welshman has scored 26 goals for Spurs this season and was voted the Footballer of the Year.
Several big clubs are expected to make bids for him after Tottenham failed to qualify for next season's Champions League. But Villas-Boas said he had been given information that Bale would be staying.
Arsenal qualify for Champions League
National
Arsenal qualify for the Champions League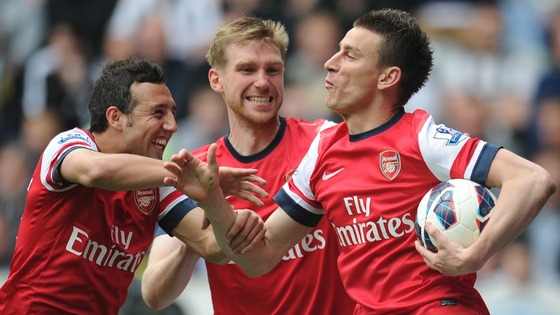 Arsenal has qualified for the Champions League after winning 1-0 against Newcastle United at St James's Park.
Advertisement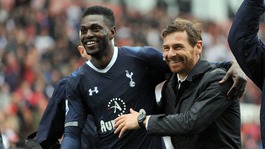 Emmanuel Adebayor slid home a late winner to lift Tottenham back above Arsenal into a Champions League qualifying position.
Read the full story
Spurs victory at Stoke
Spurs battle it out for the Champions League
The battle between Spurs and Arsenal for the final Champions League place will now go to the very last weekend of the season. Spurs did exactly what was needed today with a two one victory away at Stoke.
They now are fourth, two points ahead of Arsenal in the table - but Arsene Wenger's team do still have a game in hand.
Spurs determined to take revenge on Man City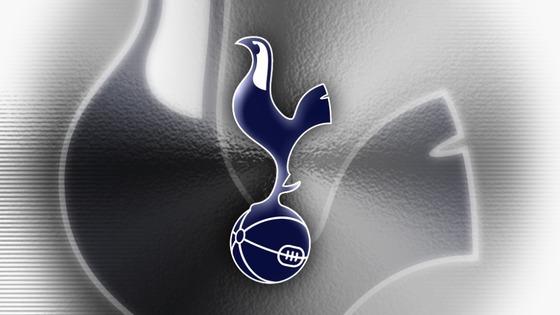 Michael Dawson is determined to exact revenge on Manchester City after their 5-1 hammering of Tottenham at White Hart Lane last season.
Spurs welcome City to north London later, knowing victory is vital if they are to keep up with Arsenal and Chelsea in the race for the top four.
And Tottenham's fans will not need reminding what happened when City rolled in to town last season - an awesome display from Sergio Aguero and Edin Dzeko giving Spurs the worst possible start to the season.
"It will be a tough game for them and hopefully we can put one over them after what happened last season," said Dawson, who led Spurs to a disappointing penalty shoot-out defeat to Basle a week and a half ago.
"They're all important games for us now. We were disappointed after the Basle result but we can't dwell on that.
"We have to move on, now we have six big games left and we have plenty to play for starting on Sunday."
Gareth Bale and Jermain Defoe are expected to be in the squad after overcoming their respective ankle and pelvis injuries while Aaron Lennon also has a chance of being available following a knee problem.
Villas-Boas: 'Bale could feature'
Spurs manager Andre Villas-Boas says Gareth Bale could feature in Sunday's game against Man City along with Jermaine Defoe and Aaron Lennon.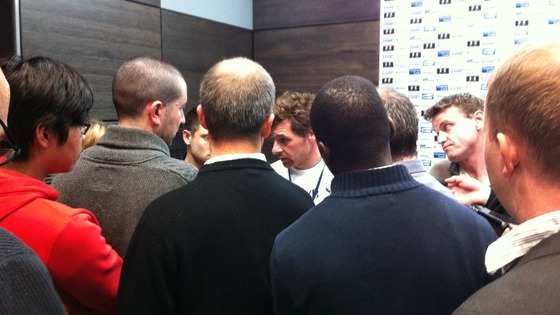 Speaking at his pre match press conference this afternoon Villas-Boasbelieves his team needs at least 12 points out of the last six games to securea Champions League spot.
Advertisement
Three deny Olympic stadium plot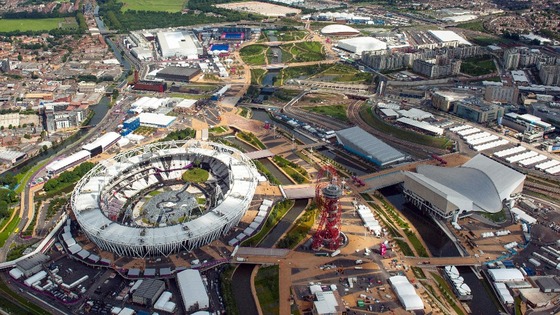 Three men have pleaded not guilty to an alleged fraud plot linked to a failed bid to take over the Olympic Stadium.
Richard Forrest, 31, Lee Stewart, 39, and Howard Hill, 58, all denied charges of conspiring to commit fraud by false representation at London's Southwark Crown Court.
The allegations date back to the original bidding war to see who would move in to the Olympic Stadium after the London 2012 Games. Tottenham Hotspur, Leyton Orient and West Ham all made bids.
The investigation was prompted by claims from West Ham United and the Olympic Park Legacy Company that Tottenham had spied on Olympic officials during its stadium bid. Tottenham denied the claims.
The original process which saw West Ham and Newham Council named as the preferred bidder to use the stadium in Stratford, east London, was collapsed in October 2011. A new bidding process was undertaken and West Ham have now been confirmed as the anchor tenants of the venue.
Caulker gets England call-up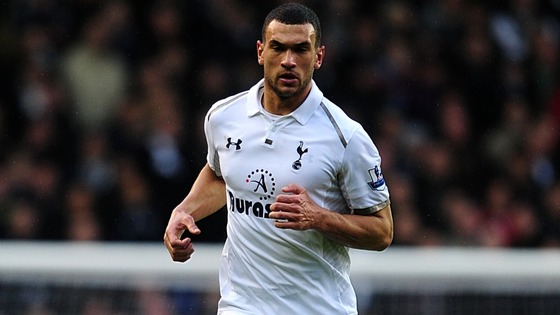 Spurs' defender Steven Caulker has been called up to the England squad for the World Cup qualifers, after the withdrawal of Rio Ferdinand. Caulker had been with the Under-21 squad, but he's now in line for selection for the matches against San Marino and Montenegro.
Ferdinand pulled out after a meeting last night with the England manager Roy Hodgson.
Hodgson said Ferdinand's pre-planned training and medical programme for his fitness means it's not possible for him to take part in the qualifiers.
Muamba's defibrillator fund
Clubs can bid for life-saving equipment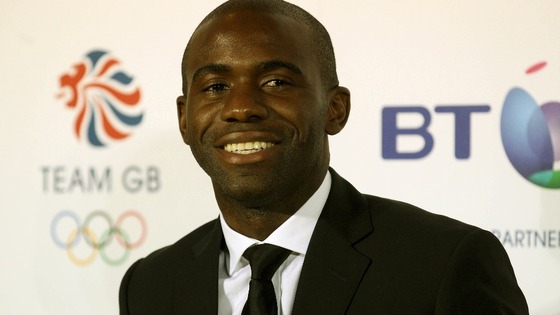 Non-league and grassroots football clubs are being invited to bid for life-saving defibrillators, a year after Fabrice Muamba collapsed after a cardiac arrest on the pitch at White Hart Lane.
The Football Association and the British Heart Foundation have teamed up and spent £1.2 million.
The money's been raised by donations, the FA and football clubs, to allow smaller clubs access to the potentially life-saving equipment. To find out more, or to bid for a defibrillator, click here for more information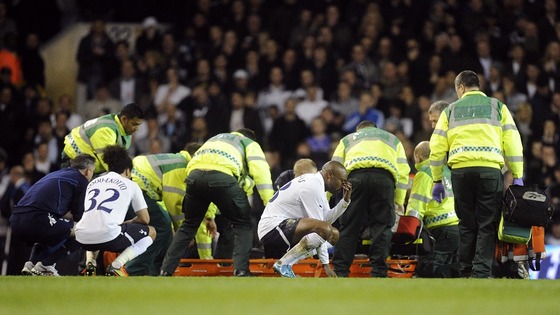 BHF medical director Professor Peter Weissberg said: "This is a chance to equip many of our football clubs with the life-saving skills and equipment which will improve this country's very poor cardiac arrest survival rates"
The UK Resuscitation Council state that a defibrillator can be used safely and effectively without previous training and that its use should not be restricted to trained rescuers.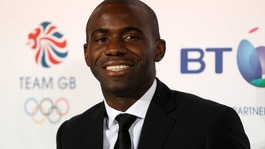 One year after Fabrice Muamba's near-fatal cardiac arrest, a £1.2 million defibrillator fund has been launched.
Read the full story
Load more updates
Back to top