Five people have been arrested on suspicion of murder after the stabbing of a man in Tottenham early this morning.
Police found a 22-year-old man collapsed in the street in Northumberland Park with stab wounds and attempted to revive him before paramedics arrived.
He was pronounced dead at the scene.
The three men and two women were arrested on suspicion of murder in the early hours of this morning. They remain in police custody in a station in north London.
The local newspaper should probably know better seeing at it covers David Lammy's constituency in Tottenham.
Read the full story ›
Advertisement
Ronke Phillips instant analysis: David Lammy holds onto Tottenham with increased majority
A new social enterprise cafe is looking for £50,000 to make their dream of serving healthy fried chicken to Tottenham's kids a reality
Read the full story ›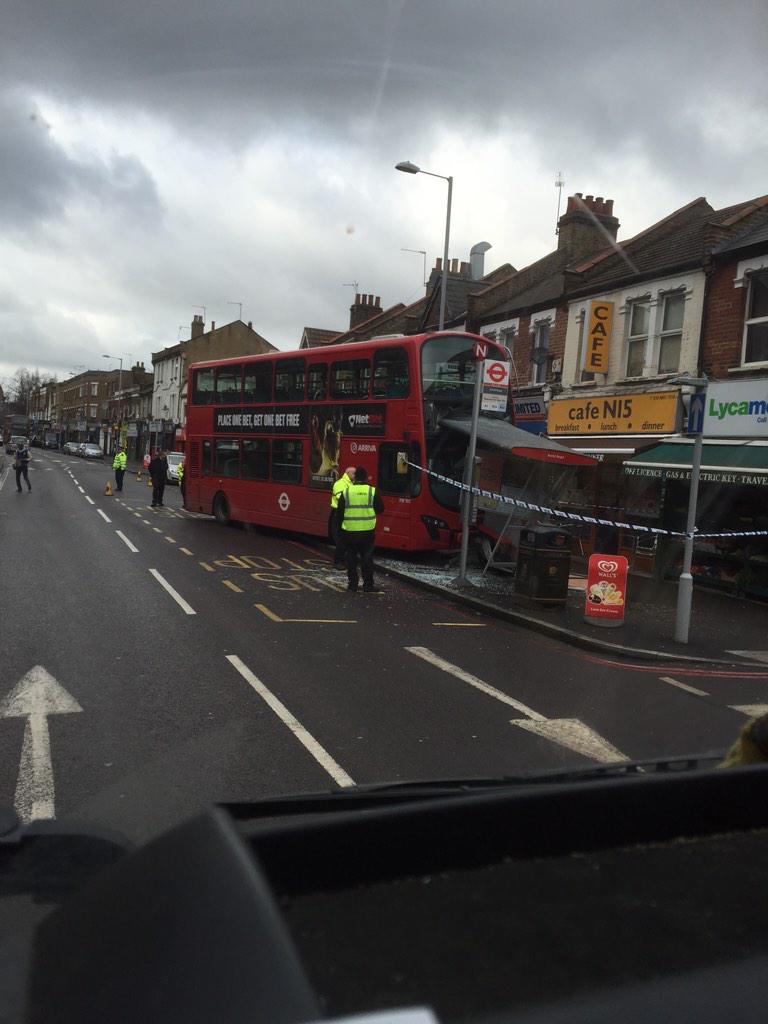 An ambulance crew is at a bus that has hit a bus shelter on Broad Lane in Tottenham. The driver is being checked over after feeling unwell.
– Chris Hawkswell, London Ambulance Service
Advertisement
Police are appealing for help to find a missing schoolboy from Tottenham. 12 year-old Dennis Pearce has not been seen since 2.30 this afternoon. Anyone with information about him is asked to call police on 101.
The company that has been linked to the pitch invasions at White Hart Lane has responded to accusations that they were behind them. The men who ran onto the pitch during Tottenham's match with Partizan Belgrade were wearing shirts with the logo of the firm BassBuds who make earphones. But the company has tweeted that they are "appalled" by the incidents and do not condone them.
We have been made aware of an incident at the Tottenham game tonight. We are appalled that the game was interrupted in this manner.
We do not condone the interruption of any sporting fixture in this way
The three men who invaded the pitch during tonight's Europa League match at White Hart Lane were all wearing shirts that carried a logo belonging to an earphone company. There were three invasions in the first half which led to the players being taken off by the referee just before half-time. The game was delayed by ten minutes. A Tottenham steward told ITV Sport's Ned Boulting that the invasions appear to have been co-ordinated.
Load more updates