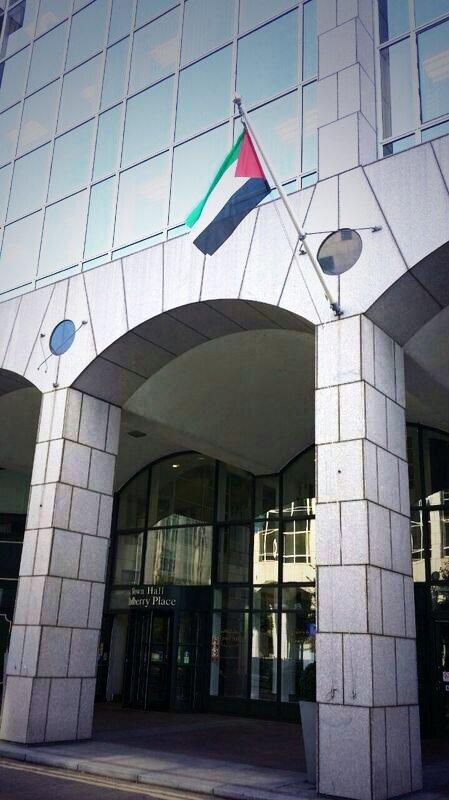 The East London borough has been in the spotlight since Rahman's re-election amid allegations of voter intimidation and fraud.
Read the full story ›
Advertisement
Controversial Mayor Lutfur Rahman told ITV News today:
There's nothing rotten in Tower Hamlets.
– Lutfur Rahman, Mayor of Tower Hamlets
On a school visit in Stepney, Rahman insisted there was no evidence of intimidation in May's election. The mayor claimed his staff were co-operating fully with an investigation ordered by ministers.
The outcome of the audit was delayed after a senior civil servant accused Tower Hamlets of obstruction.
Children in Tower Hamlets are enjoying the best school meals service in Britain. Catering staff in the area, who serve up meals for a staggering 24,000 children everyday, have been named catering service of the year in the industries biggest awards.
Tower Hamlets Council's Contract Services staff won the title at the annual Lead Association for Education Catering (LACA) Awards.
Controversial Tower Hamlets mayor Lutfur Rahman has been told to expect "proper scrutiny" following the results of a by-election.
Read the full story ›
Advertisement
The Council has cooperated with the inspection team from the outset and this will continue whilst we attempt to secure reasonable clarification centred on the justification of the audit.

In addition the Department for Communities and Local Government has failed to provide the council with any cost estimates for the audit apart from the vague statement that costs are likely to be 'within £1million'.
This cost is to be borne by local taxpayers and this lack of transparency - over what is being audited and under what grounds - is not in line with the principles of public sector transparency that the Secretary of State has himself championed.
– Lutfur Rahman, Mayor of Tower Hamlets
Lutfur Rahman has instructed his lawyers to seek a Judicial Review of the government's decision to send in a team of inspectors.
Read the full story ›
Tower Hamlets mayor Lutfur Rahman is going for a judicial review to challenge Eric Pickles' probe into alleged fraud. Tower Hamlets questions "grounds for intervention" after PricewaterhouseCoopers were asked to investigate in April.
Load more updates